For an eCommerce business, the most important thing is to make sales at the end of the day. This becomes much easier when the site ranks very high in search engines like Bing, Yahoo, and, of course, Google.
The problem is you need to work hard to rank high for the competitive keywords used by all the other eCommerce websites in the industry. Your SEO strategy always includes two elements:
On-Page SEO – This is often considered more straightforward and involves countless things, like optimising keywords, web copy, post titles, internal linking, meta descriptions, and anchor tags.
Off-Page SEO - Vital for search engines to understand what your pages are about and establish ranking.
The main reason why off-page SEO is considered to be more complicated than on-page SEO is that you cannot control your results. With on-page search engine optimisation, you can make all necessary changes without relying on anyone else. Obviously, this does not mean that mistakes cannot be made. However, we will discuss on-page SEO for eCommerce websites in a future blog post.
The following off-page SEO techniques for eCommerce websites stand out as the most effective, and we need to recommend them. Implement the advice below now and increase your ROI while climbing in search engine rankings.
Table of Contents
1. Directory Listings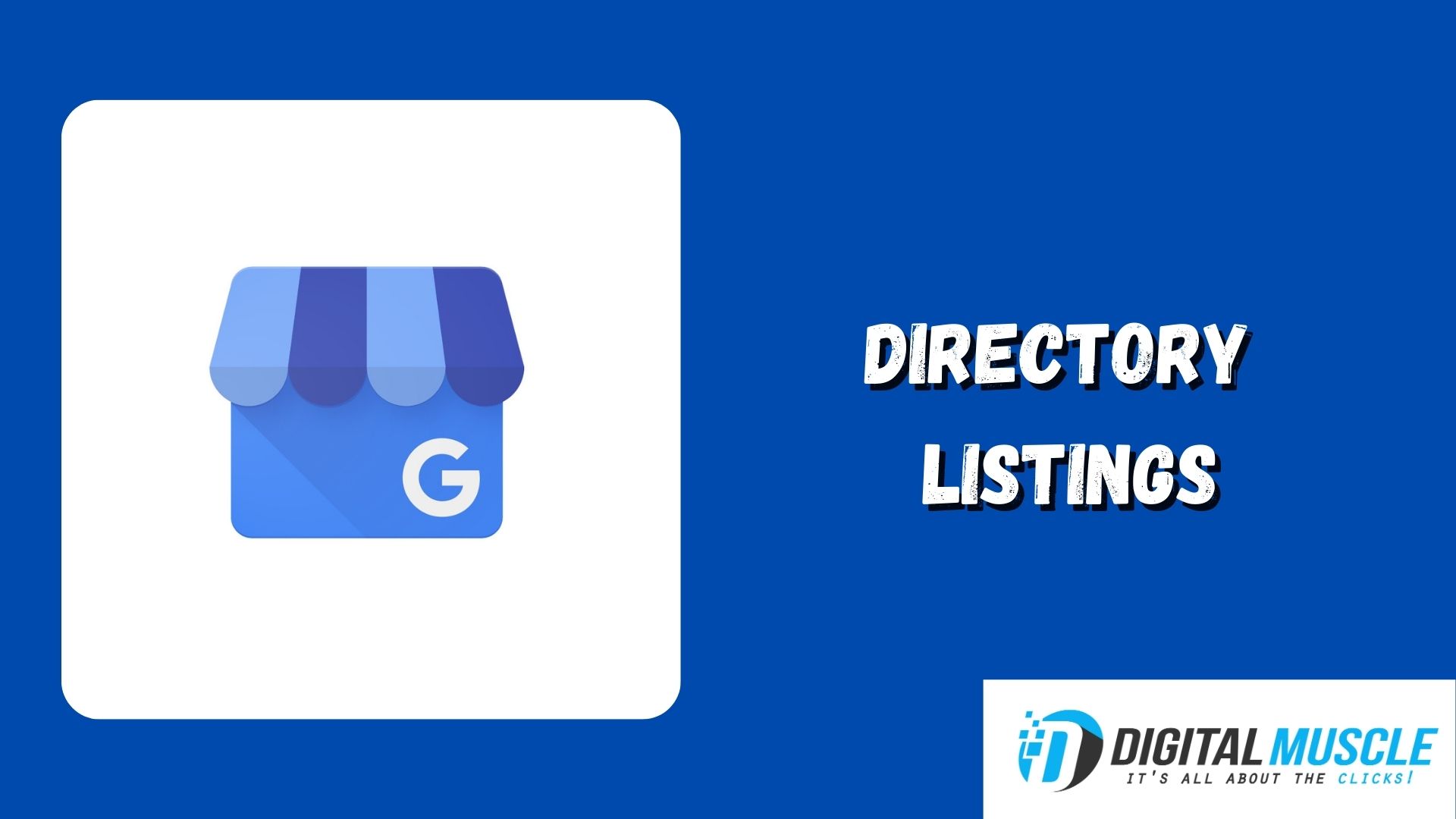 Directory listings have a bad reputation in search engine optimisation. This is because directories were overused so much in the past that Google actually ended up penalising many of them, together with sites that just utilised them to get backlinks. As a result, many SEO specialists decided not to use them anymore. And we cannot blame them.
While there are different possible problems with directory listings, they can be of enormous help when it comes to eCommerce SEO.
The trick is to choose directory listings that are 100% relevant to the eCommerce site promoted. For instance, if you sell pet care products, being listed in a directory like PetsGlobal.com is useful for rankings.
Also, whenever you service a specific region more, like a county or a country, you can find specific local business directories that can be valuable.
When you get your NAP (business name, address, and phone number) listed on citation sites, business listing sites, and directories, your search engine visibility is increased. At the same time, you gain valuable backlinks that can only benefit a well-thought SEO strategy.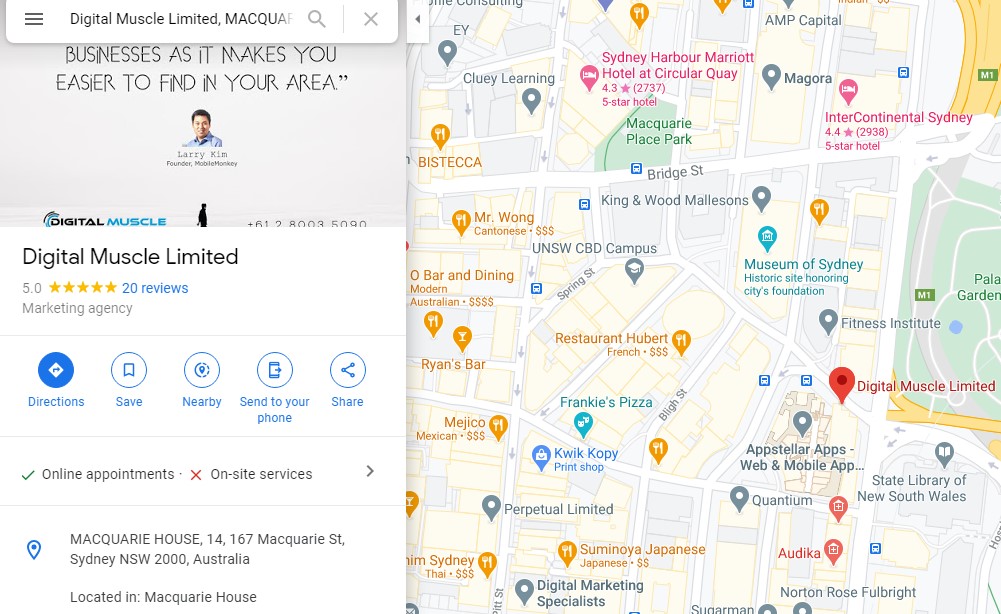 The most important things to add in a company listing as you use directory listings to increase eCommerce SEO results are:
Consistent NAP – You will add the business NAP to several directories. While you can create different descriptions for each one, your business name, address, and phone number should always be the same. This is vital for local SEO rankings and even really useful for international rankings.
Website Link – In every single business directory, you can add a backlink to the website you list. If you want to take your marketing strategy even further, add tracking links to the URLs to see the traffic you receive from the directory quickly.
Company Description – One mistake we often see is adding short company descriptions. You are almost always allowed to add an extensive description that includes many things, like the brand mission, culture, values, and even opening hours. Take advantage of this and create a company description that is as comprehensive as possible.
Multimedia – While you cannot add multimedia content in all directories, you can take advantage of the opportunity when you are allowed to do so. Try to offer a visual experience for those that see the listing, so there is a much higher chance of them visiting your eCommerce website.
The most important thing to remember with directory listings: Only submit the eCommerce business to relevant directories and create as complete listings as possible.
2. Review Websites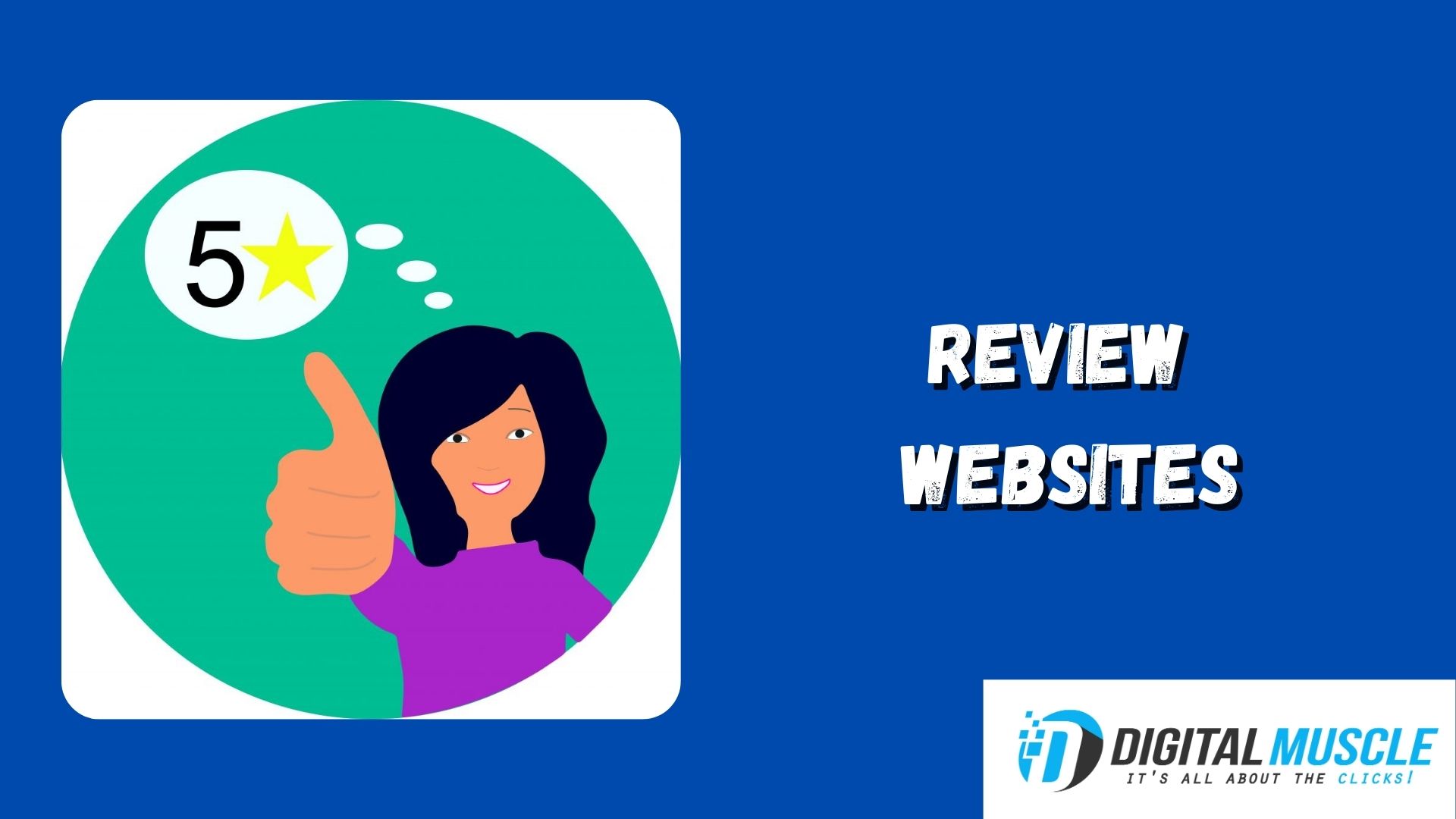 Every eCommerce business should have a system in place to ask its customers to leave online reviews. This is important because it builds brand trust. At the same time, when you have reviews published live on third-party sites, you gain valuable backlinks.
Most search engines, especially Google, really appreciate reviews. This is because they generate engagement and clicks.
As search engine rankings are determined, the review signals stand out as an essential determining factor. In fact, there is research that links review signals as the fifth most important ranking factor for eCommerce websites.
Now, using review websites does not mean you can simply ask friends and family members to write a positive online review. There needs to be a strategy behind it, and you need to get as many honest, positive, and transparent reviews from real customers as possible.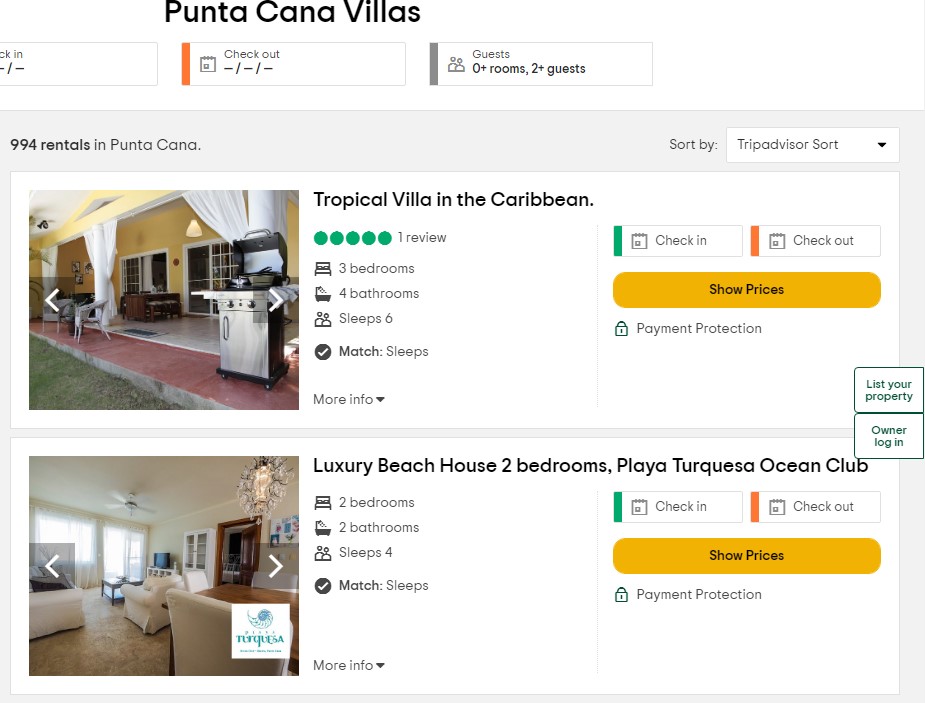 When saying "review signals", we mean quantity, frequency, diversity, and quality associated with product reviews. All of these factors are taken into account by search engines when ranking eCommerce websites. When you score high in review signals, you get a boost in organic rankings.
If you look at most online shops today, you quickly notice that reviews are added to their homepage. They also use third-party review systems like Yelp and Facebook.
To boost your organic ranking, try to get as many high-quality reviews as you can. Try to ask your loyal patrons and satisfied customers to share experiences and write good reviews on Google My Business, Facebook, or Yelp. Also, take things one step further by replying to reviews so that you can increase engagement and build even more trust.
The most popular review websites you can use for eCommerce are:
How To Get More Customers To Review You
Because product reviews and testimonials can help you with off-page SEO results and even increase sales, there is nothing wrong with getting them. To increase social proof through online reviews, you could try the following strategies:
Put some of the best reviews right on the homepage. Then, if some specific items are reviewed, showcase them on product pages.
Follow Up With Your Buyers
If your customers would agree to this, follow up with an email after a purchase is made. This is very effective at getting online reviews because purchases are still fresh in the buyer's mind.
Interact With People Giving You Great Reviews
If you see a review presented on social media or the online review websites, and it is particularly beneficial for you, why not get in touch? You can even ask for the user's permission to share the shoutout on social media channels or your website.
Respond To The Negative Reviews
Unless the negative review is a mainly troll one, make it a habit to respond to them. This shows you care about your products and can encourage people to share more reviews, including positive ones influenced by your transparency.
Sometimes, a little extra incentive can go a long way. Something as simple as offering a 10% discount coupon to past customers that leave a review can quickly increase how many reviews you receive.
3. Social Media Marketing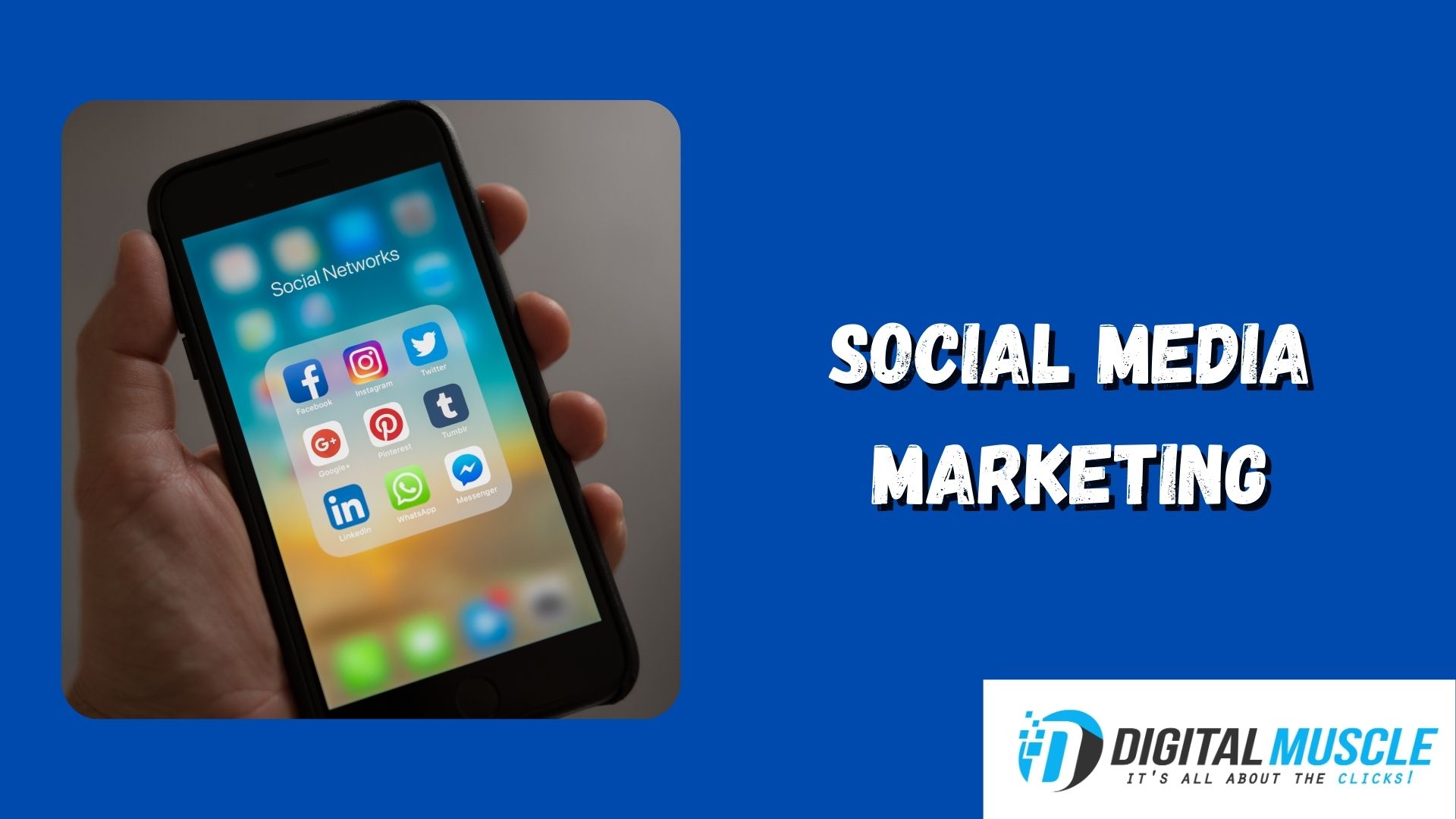 Most people do not see the connection between social media marketing and off-page search engine optimisation. But the truth is there are many different reasons why you want to use social media to boost your SERP rankings as an eCommerce business owner.
Every single website mention, share, and even hashtag use with the business's name can help boost off-page SEO results. However, the lifespan of social media activity is limited. Also, the effect can be minuscule when not many social media signals are generated.
The trick is to combine all the techniques you use to create a comprehensive off-page SEO strategy. Social media marketing works very well for eCommerce businesses because Google now directly includes social media content in its search results.
The most important thing you get from social media is brand recognition. Google is known to rank brands that are trusted by customers higher. As a result, every single supporter tweet or Facebook review/post with the eCommerce website's mention can increase rankings.
4. Social Bookmarking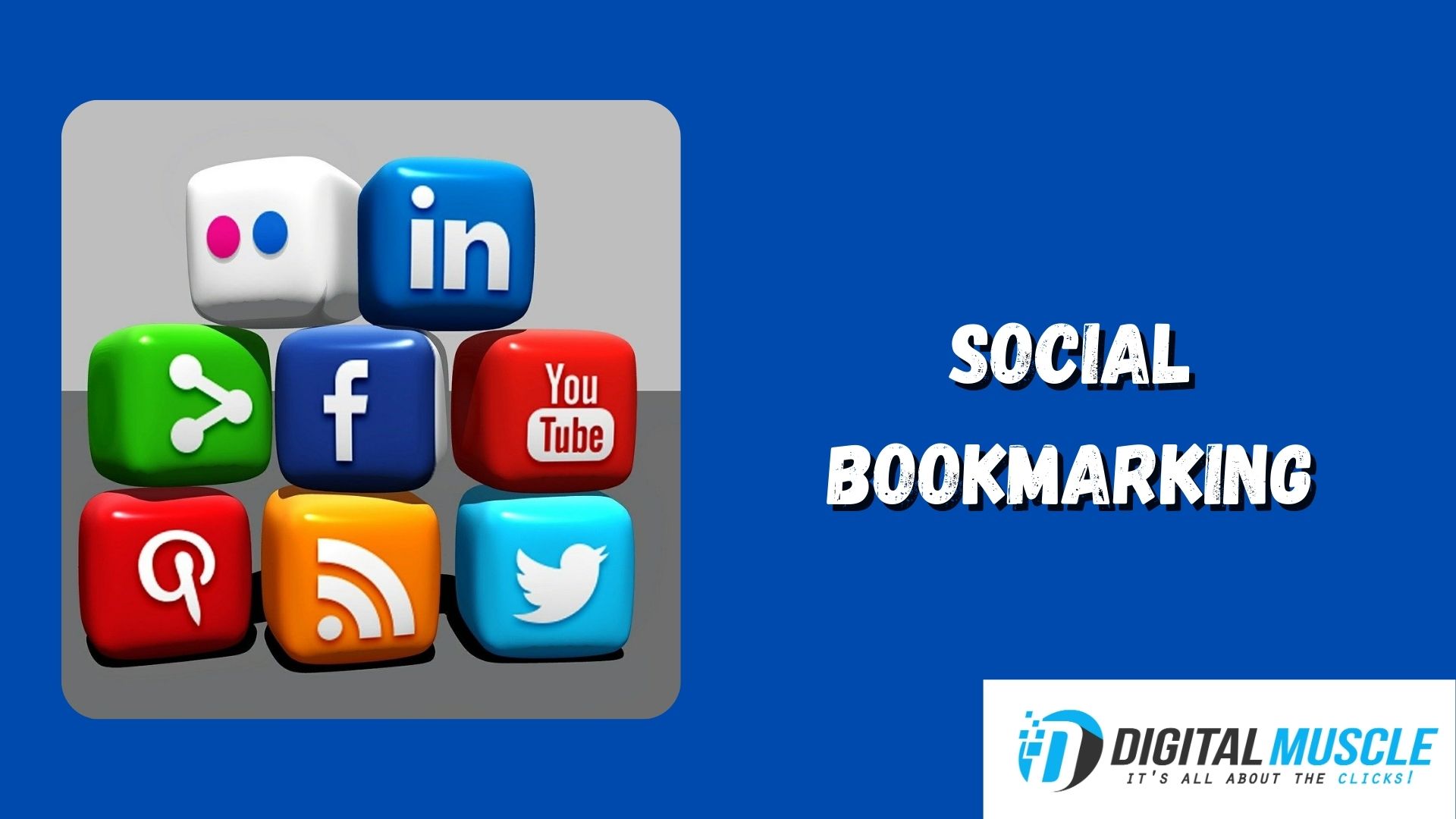 In the search engine optimisation world, social bookmarking does not enjoy a good reputation. This is because social bookmark websites like Digg, Reddit, and Mix were overused in the past. However, for eCommerce websites, when you properly use these websites, you can get a boost for your off-page SEO strategy.
The trick with social bookmarking is never to spam. You want to submit your website and encourage actual users to interact with your bookmarks or bookmark your pages themselves.
In this case, the backlinks you gain are not the real power behind the strategy. What you can earn is an increase in high-quality traffic. People that come from Digg or Reddit do so because your web page or article showed up in boards they follow.
As websites are bookmarked, new links are generated. The large search engines usually index them, so your credibility is increased. The content that is often bookmarked can even appear higher in search results. Even the post that initially shared the link can appear in search engine results, leading to more indirect traffic as Google searchers reach the social bookmark and then reach your website.
5. Local SEO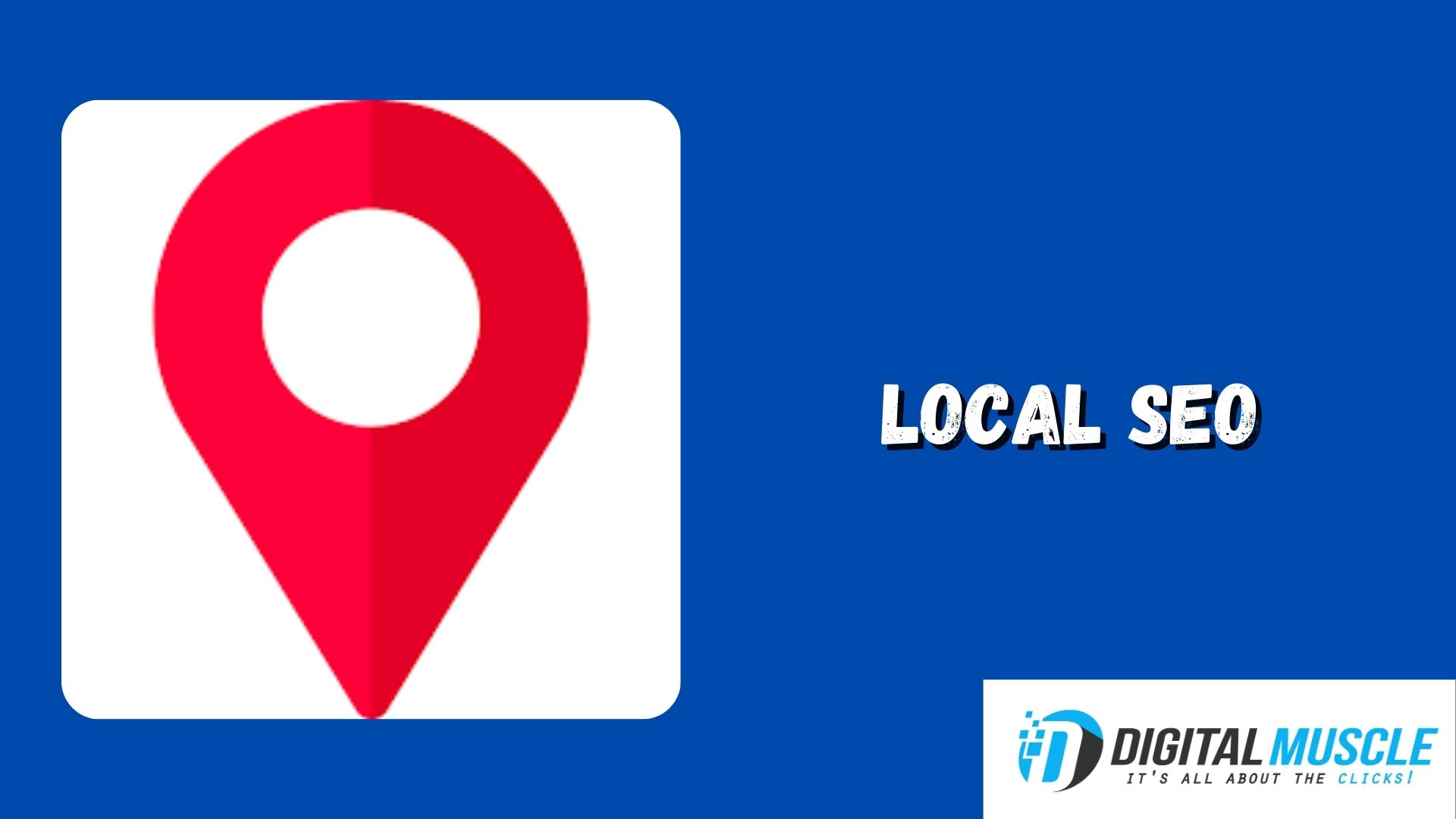 When mentioning local search engine optimisation strategies, most eCommerce shop owners mistakenly think they can't take advantage of local SEO. This is incorrect. The only thing of immense importance is that local SEO does not apply to every single eCommerce entity.
If there is a physical location or a desire to gain traffic from a specific region, local SEO will offer a very nice off-page SEO boost. This is mainly possible through three things:
The Google My Business Profile
We already mentioned GMB when we discussed reviews. Besides them, the Google My Business profile allows you to enter business details straight into the Google database. As a result, the business can shop up when local searches are carried out.
GMB allows you to show your business address, information, hours of operation, reviews, pictures, and a whole lot more.
If the eCommerce website does not have a brick and mortar location, a business office can be listed. As long as the listing can be verified (which should be the case), the location can be included in the directory.
Local Citations
A local citation is practically a backlink coming from a local website. This can come from magazines, press releases, news outlets, and all other local media sites.
Citations are significant for local SEO rankings. They show search engines that your business enjoys high popularity in a specific area. Simultaneously, the backlinks you get can help the entire off-page SEO campaign you have.
The premise of how local listings work should be understood by everyone doing off-page optimisation. As an example, when your business is hosted in Australia, and you want to rank much higher in the US, you need to get more backlinks from sites in the US.
As an extra related tip, you can consider creating separate websites for different countries. Take advantage of country TLDs like .com.au, .co.uk, and so on. However, if you take this approach, you would need to do more SEO work on your eCommerce website.
Get Links From Local Sites
Local links are very valuable when it comes to building domain authority. They also help with local rankings.
Some quick wins you can look for include the local news outlets, locally-based blogs, local associations, and charities.
6. Guest Blogging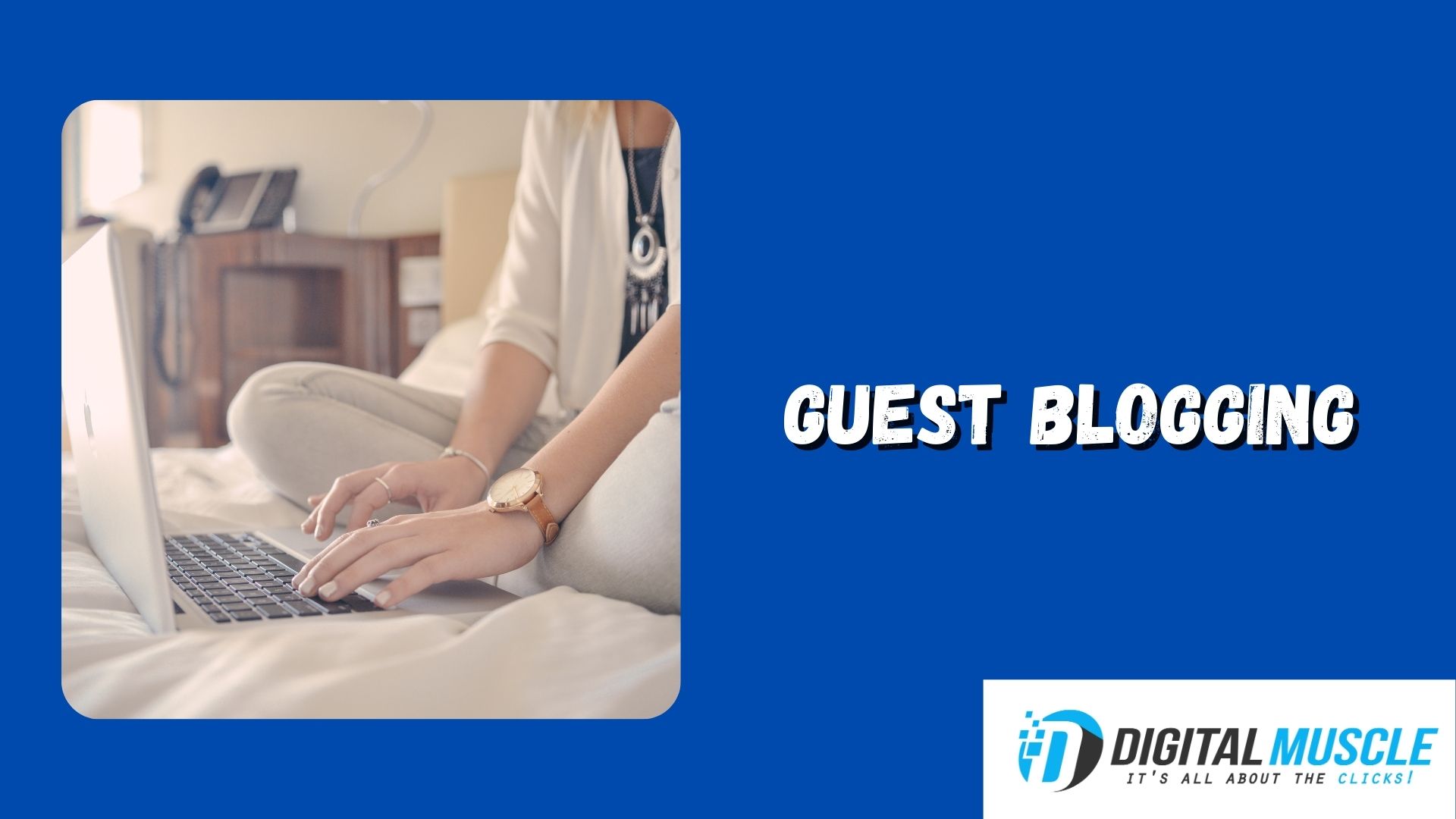 Although Google officially discourages the use of guest blogging, this is only because many webmasters used this strategy in a spammy way in the past. However, this does not mean you cannot use it. In fact, when done right, guest blogging can generate colossal search engine ranking gains for eCommerce websites.
The trick is to use content marketing strategies that involve guest posts on other websites. Basically, you want to provide free educational and informative content for the users of the sites you publish on.
When you get published on any blog, make sure to avoid unwanted SEO practices, like:
Keyword stuffing
Article spinning
Poor quality content is written just to get a backlink
The same effort you put into creating content for your eCommerce blog should be put into creating guest posts. When you use the content marketing approach, you identify a target audience, wishes, wants, and then create content that is appealing for that audience. Take this approach. You get very valuable backlinks that are a core part of an off-page SEO campaign.
An Example
Let's consider a straightforward example. Let's say you sell fitness and bodybuilding equipment. In this case, you could create a web series with fitness exercises and detailed guides on bodybuilding equipment use for another website. You can even create recipes that would help people make the most out of their workout routines.
Simply put, you want to produce articles capable of helping people make informed purchasing decisions. This is ideal. Alternatively, you want to help people complete a specific task, like putting on muscle mass, or learn new skills, like in this example, how to do squats.
If you want to use guest blogging for your eCommerce website, consider the following tips:
Carefully Review Guest Posting Guidelines
Although it is tempting to quickly showcase your best-selling products, guest posting guidelines on the site you want to publish an article on might not allow it. There are always specific rules that have to be respected, or you lost a lot of time.
A Backlink In The Author Box Is Still A Backlink
Author box backlinks are not at all ideal. However, they are still backlinks and still help you rank higher in search engines. If you get the opportunity of publishing an article in a high authority industry website, but you can only add a backlink in the author box, take advantage of the opportunity.
Before you write an article for consideration or even an article published no matter what, you need to take the necessary time to understand what the website's audience is interested in. Remember that through the guest post, you do not just get a backlink. You can also get traffic and increase the authority of the brand you promote.
If You Present A Product, Be Honest
Sometimes, you will be able to link a product on your eCommerce website directly. This is an excellent opportunity for a perfect backlink. However, if you are not honest with what you present, you will face problems in the long run. It is generally better to be humble and allow your customers to promote your products for you in terms of quality offered. Obviously, this is not something to respect if you won a specific award, which can always be highlighted.
7. Video Submissions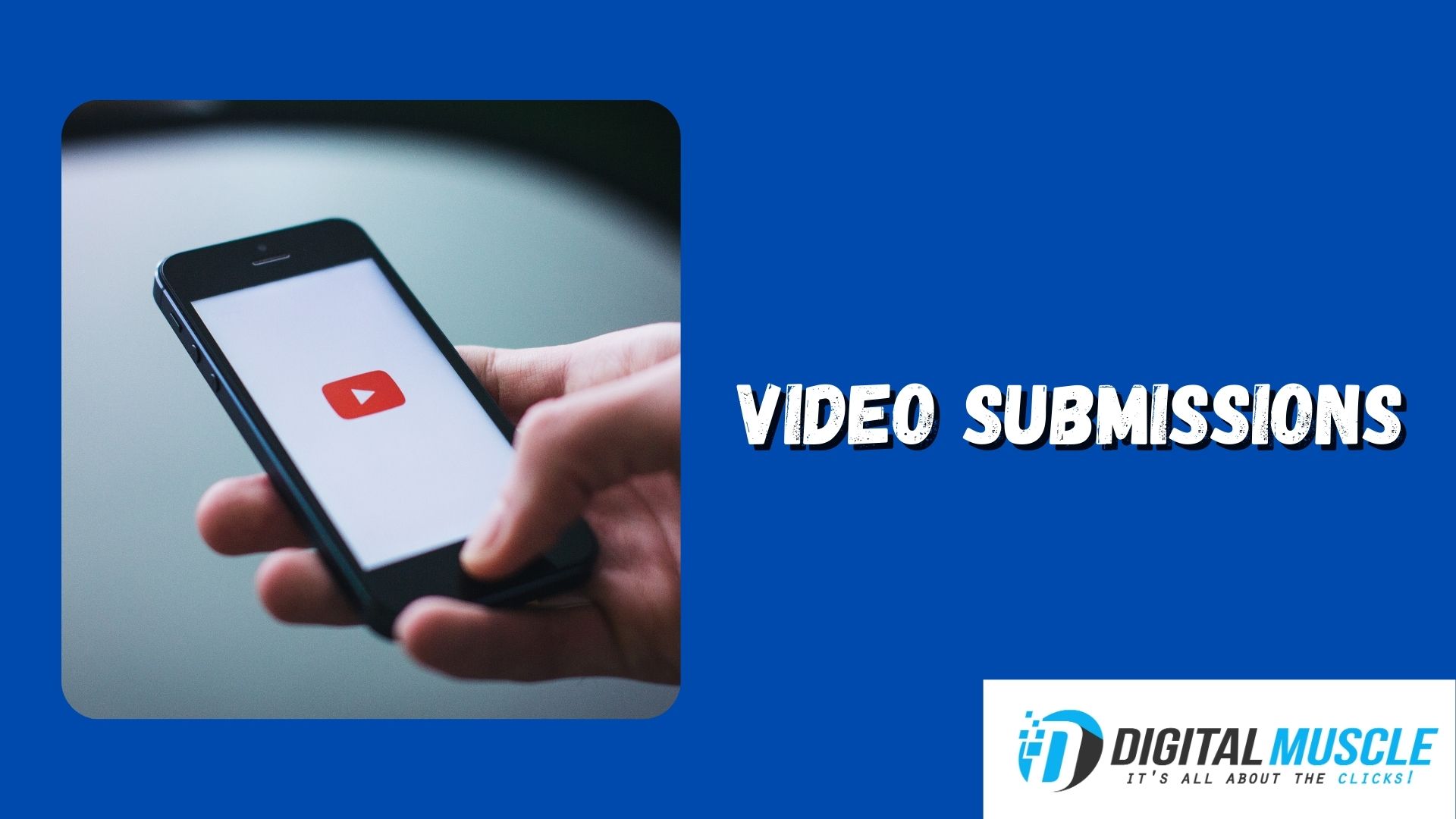 Video submissions can be very effective as a part of a content marketing promotion strategy for eCommerce businesses. This is especially the case since most online stores do not use it.
The fact is, you can submit videos to many different video submission websites. YouTube is obviously the best example of that and the second largest search engine in the world. When your videos are present on YouTube, you can gain a backlink. Even if it is nofollow, it can help. But this is not the real power of video submissions.
Using video content has indirect off-page SEO benefits many business owners do not realise.
For starters, the traffic that comes from video sharing platforms is highly targeted. When the video is well-created, the traffic that reaches the site from the nofollow backlink will most likely spend more time checking products or your blog posts. This shows Google that your website has a high quality.
Now, just as with most off-page SEO strategies you could use for eCommerce businesses, there are things that you should do when you create videos to be used on sites like YouTube.
For instance, you need to learn how to create a good description, one that would entice people to watch the video. Then, you have to find appropriate tags, and you should be careful with how your backlink is placed so there is a higher possibility a click will actually happen.
Obviously, the actual video will have a massive impact on how video rankings happen and the traffic you will receive. If you have no experience using video submission websites, it is best to hire professionals who know what to do.
8. Question And Answer Websites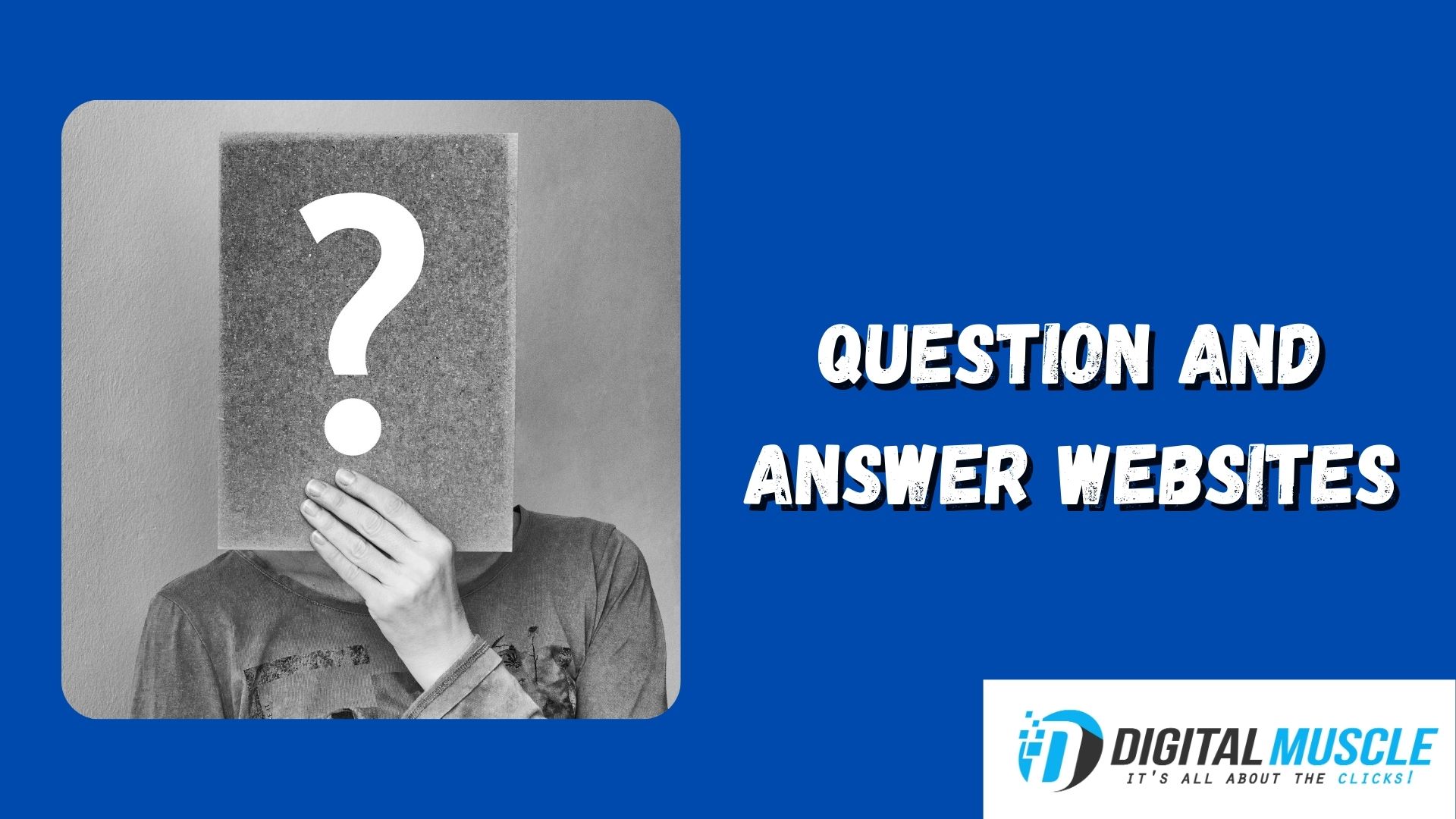 Q&A websites are obvious great backlink sources for eCommerce websites. Just think about the situation in which someone asks a question about the best selling X product, and the top answer recommends your online store with that X product in stock. In this case, people would click to learn more and even buy it. Google understands the value of such links.
On these Q&A websites, people simply ask questions. Then, specialists answer. The community usually votes the best answer so you cannot cheat the system.
Using this resource for a very valuable backlink is a straightforward process. The primary recommended steps are:
Write informative articles that answer questions your target audience has right now.
Publish them on your eCommerce blog.
Carefully answer questions on Q&A websites and drop a link to your post.
Done.
Obviously, this is a strategy you need to master before it is very effective. You will write many answers that will not be upvoted and will not get traction. However, once you start to get some good traffic and answer rankings, you quickly understand how useful Q&A websites can be for an eCommerce business.
It is an excellent idea to use a real person's name when you create accounts on Q&A sites. Build authority on the account gradually, by continually interacting with others. Answer questions, post questions and act like a regular user, not like someone only interested in promoting a website or products.
9. Influencers And Partners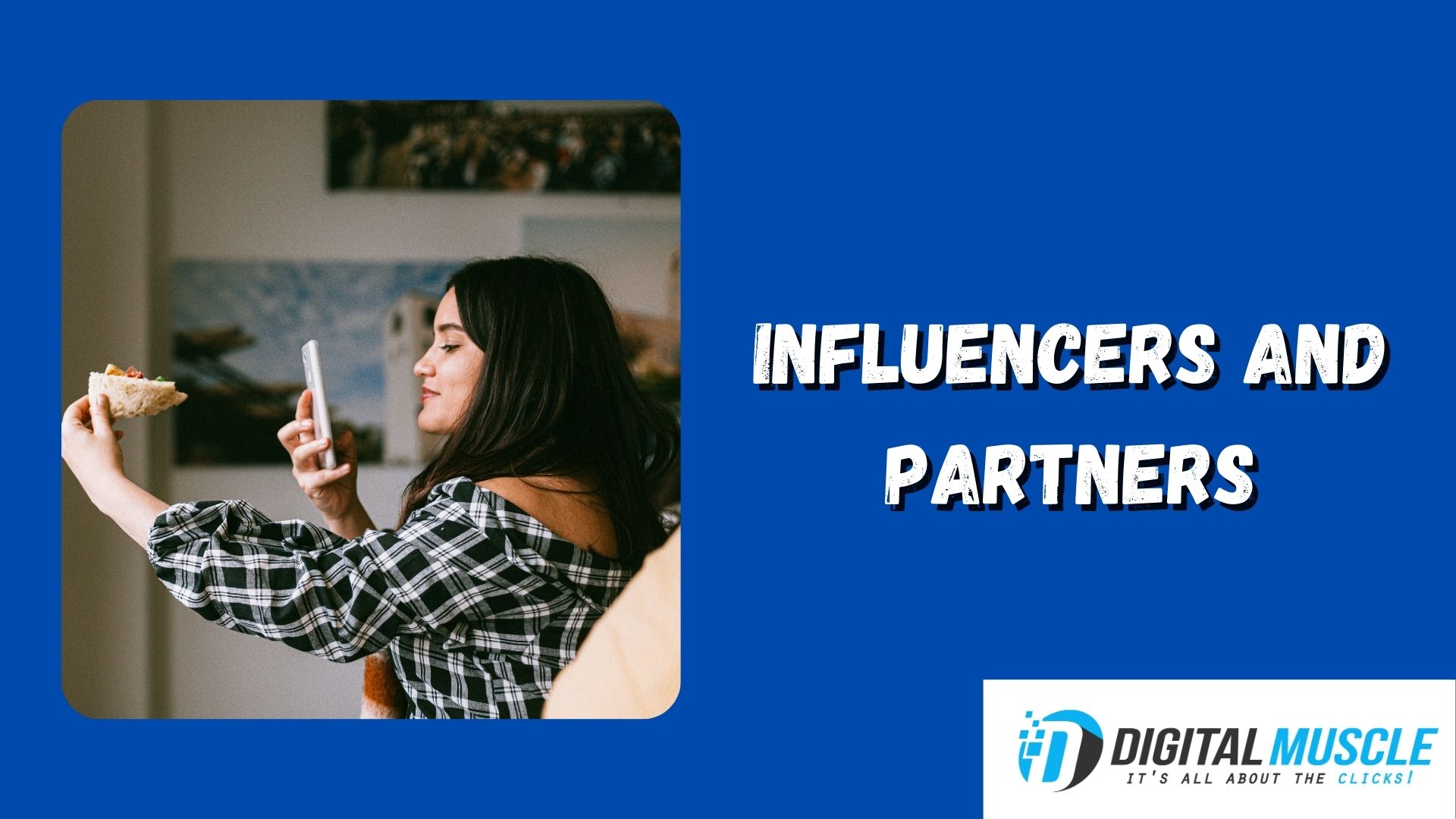 Modern off-page SEO strategies are much more complicated than they used to be. Nowadays, you do not just get random backlinks. You need to carefully choose how you get the backlinks and build a cohesive strategy that involves several marketing types. One of the very effective ones for eCommerce businesses is influencer marketing.
Individuals that are highly-trusted or influencers in an industry are very important in the online world. They shape the opinions of the engaged audience. Because many people trust them, they can directly influence how people choose services and what products are bought.
Ecommerce websites can easily use partners and influencers to get valuable backlinks and traffic. In fact, many different techniques are now available.
Just to highlight some options to consider, the eCommerce website can:
Create content for the platform owned by the influencer.
Ask influencers to review products.
Create high-quality, fresh content in a partnership with the influencer.
Offer special discounts and coupon codes for the audience of the influencer.
Create a survey with the use of the high-authority figure.
Offer exclusive access for the influencer to something, like an industry event.
Coordinate new product launches.
The sky is definitely the limit when it comes to using influencer marketing to increase organic SEO rankings. After your successful partnership with the influencer, brand awareness can be increased, and valuable backlinks can be gained.
Disclaimer: Influencer marketing is not easy to use or understand. If you decide to use influencers for your campaigns, whether to increase rankings in search engines or make more sales, use an experienced marketer who can help you. Influencers can help a brand, but they can also destroy it.
10. Newsletters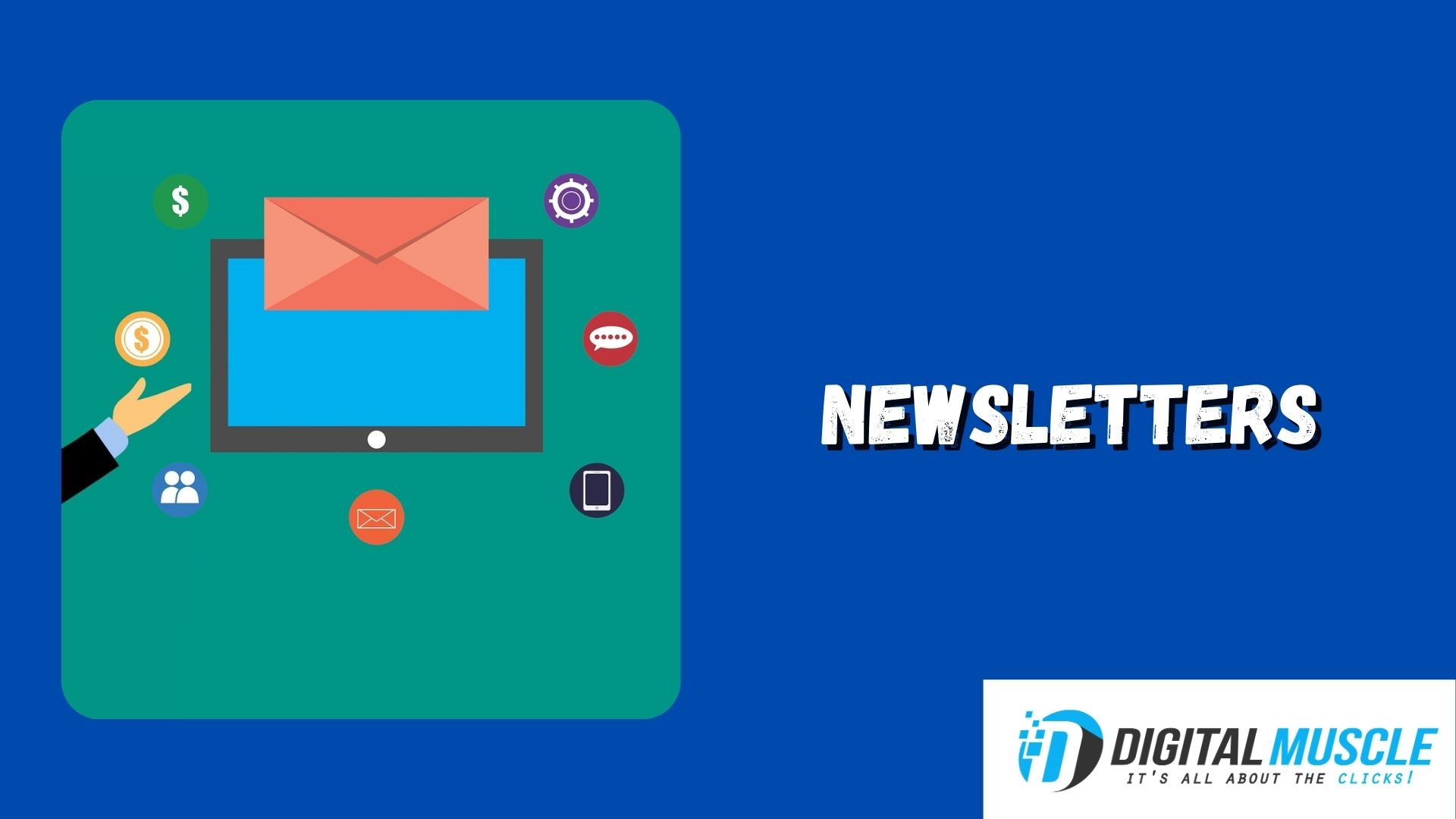 When saying newsletters, most people think about building a subscribers list and then marketing their products to them. This is, of course, a large part of email marketing. However, newsletters can also help you rank higher as an off-page SEO strategy for eCommerce websites.
How you use newsletters for SEO purposes is to become featured in the newsletters published by external publishers. This allows the business to distribute content further and reach a much larger audience.
The eCommerce website generates more traffic, can increase social media followers, newsletter subscriptions, and even get some organic backlinks from some users.
Measuring The Success Of Off-Page SEO Techniques For Ecommerce Website
No matter what you decide to use to improve off-page SEO results for an eCommerce website, it is really important to set up proper monitoring before the campaign actually starts. Search engine optimisation is not as evident as PPC. You just cannot immediately calculate your ROI after one day of spending money on ads.
The signs of your campaigns are much more subtle. They also take a long time to see.
The very best sign that your campaigns work is a small increase in keyword rankings.
With this in mind, how you measure success for your off-page campaigns is track rankings. This can be done in 2 ways that are actually both recommended at the same time.
Using A Tool Like Ahrefs
Many SEO professionals prefer Ahrefs because of the built-in ranking tracking feature. Use it to receive a notification whenever rankings decrease or increase.
Besides tracking notification, the feature will also offer some extra useful information you may want to know. For instance, you can compare progress to that of the competition and also see the overall search engine visibility you enjoy at the moment.
Ahref's feature is not always accurate. However, it does offer the general information to know if your rankings improve or not. Check these rankings one time per week to see possible changes. However, do be prepared to wait for months until great results appear.
Using Google Analytics
Google Analytics is completely free, so why not use it? It offers a ton of useful information, and you can install Webris' SEO dashboard, which is also free.
When you use GA, you do not look for your direct ranking improvements. You use it by analysing subtle cues, like:
Search traffic increases
Increases in traffic for specific landing pages
With this information, you can quickly determine the keywords you rank for since those are the ones you optimise for. Just confirm the information with incognito Google searches. Tracking positions can be done manually. This is a great option when you cannot afford an SEO tool like Ahrefs.
Extra Note: You might also want to check out our list of free SEO tools to see if there are some you can use in your off-page SEO campaigns.
Conclusions - Off-Page SEO Techniques For Ecommerce Website
Running an eCommerce business is by no means easy. You need to worry about so many different things, and the competition is so much higher than with a regular brick and mortar establishment.
The off-page SEO techniques we highlighted above are very effective. But they need to be appropriately used.
If you need help with your eCommerce SEO campaigns and want to increase rankings and sales, we invite you to look at our eCommerce SEO services. Digital Muscle has helped small and large eCommerce businesses rank high in search engines for a very long time now. We have the experience and knowledge to help you.