You cannot start doing SEO work on a website if you do not know where you stand. This is why performing a website SEO audit is mandatory before you do anything else. It offers you very deep insights into all the areas that require improvements.
SEO analysis allows you to quickly figure out what your next steps are and what you have to do to stay ahead of the competition.
NOW
The problem is the SEO analysis of a site is much more complex than many believe. It involves using several tools and should only be performed by an experienced SEO professional that fully understands what is important and what is not.
With an SEO audit, you are bombarded with data. Choosing the relevant information that helps you make smart future marketing decisions is difficult. Because of this, we always recommend hiring experienced SEO agencies to perform the SEO audit at least.
Contact us if you need a free quote on a professional SEO audit with advanced SEO tools that can help you surpass your competition!
If you want to do a competitive website analysis alone though, we can offer you some important advice to help. We understand that not everyone can afford an Australian SEO company's services, so here are the steps you have to take.
Table of Contents
Check Your Google Visibility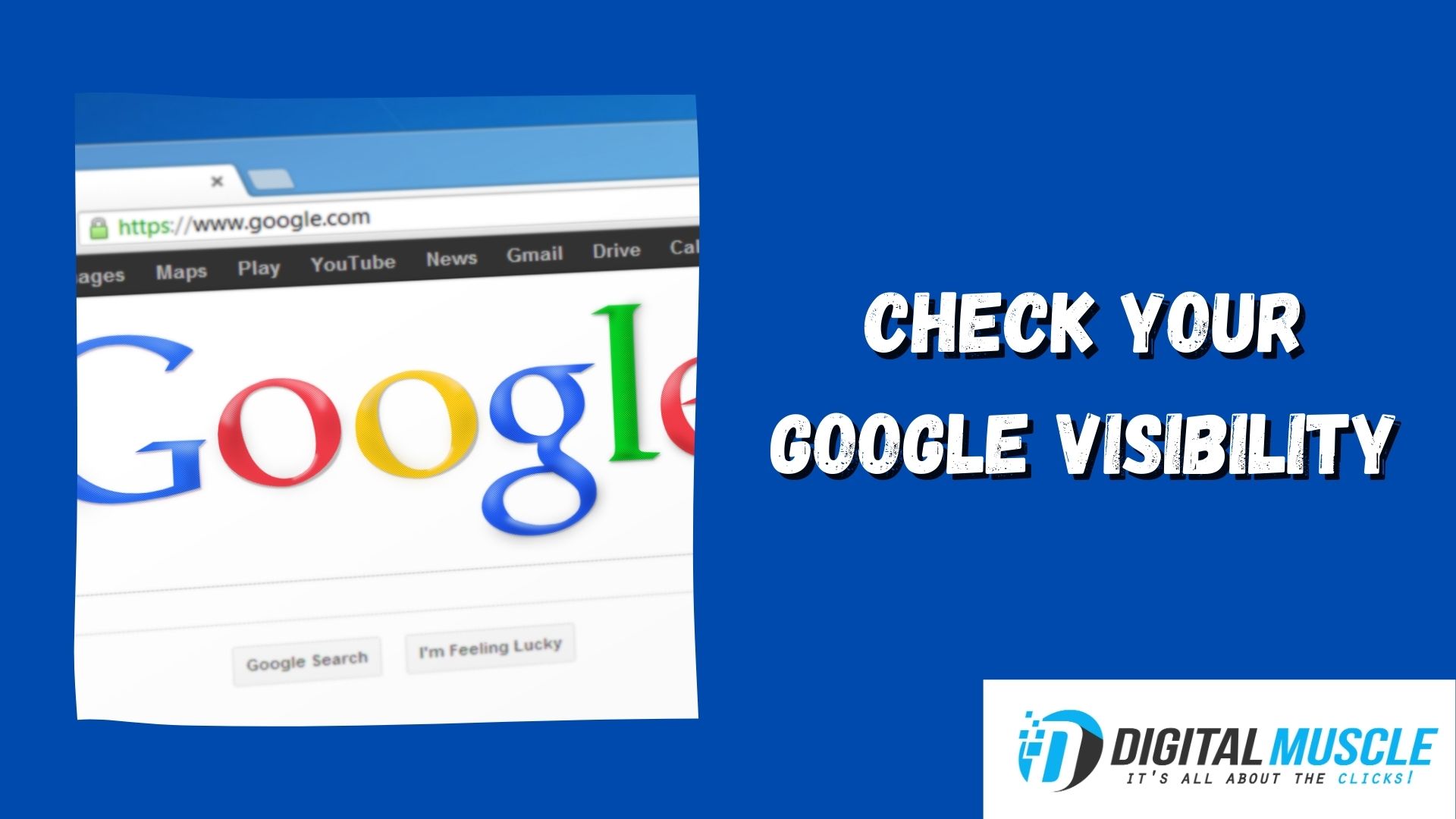 You need to know where you start. This means you have to check the website's Google rankings. Usually, at this stage of the SEO audit, you analyse keyword rankings and how many website pages are actually ranked in the top 100 results.
Google visibility is essential because it dictates what steps you will take with your SEO strategy.
Analyse Meta Descriptions And URLs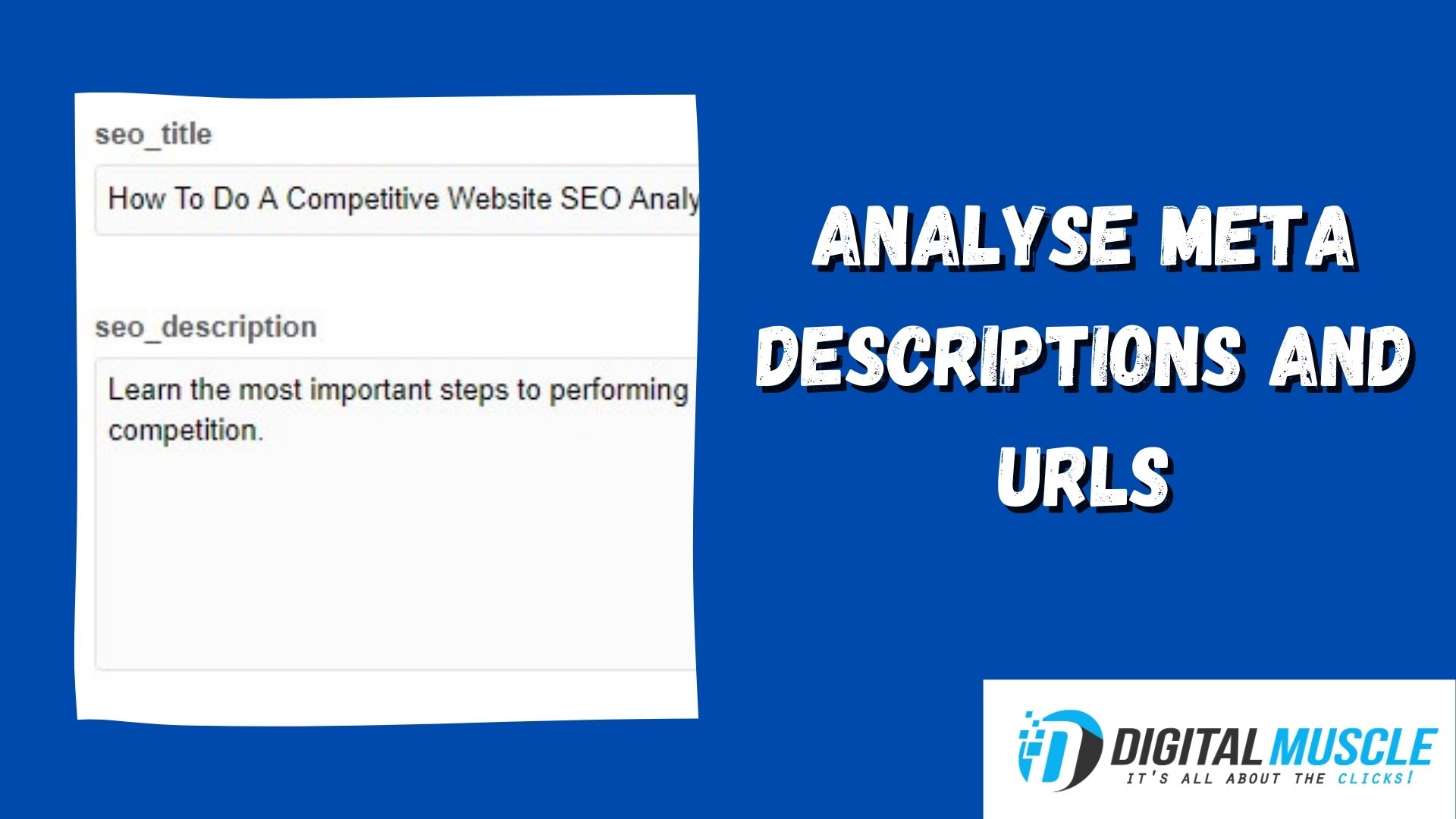 URLs are optimally made out of around five words. They have to describe the page content. When these are not optimised, webpages do not perform well in search engines. It would be best if you did not do any SEO work before you optimise URLs.
Then, you have to optimise meta descriptions. They need to include the appropriate keywords and entice people to click on search engine results. Without well-written meta descriptions, click-thru rates are much lower than they could be.
Analyse Headings And Titles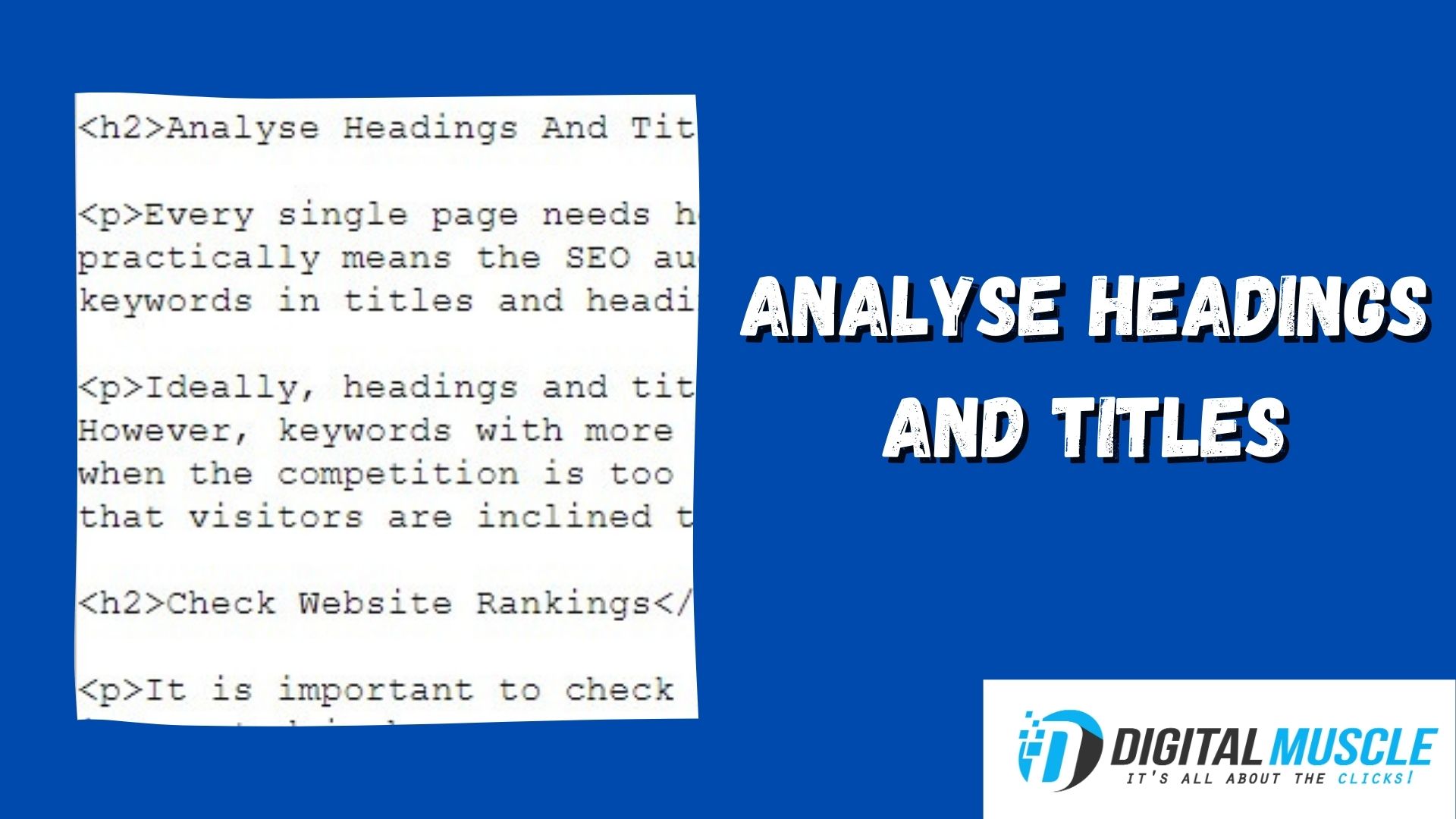 Every single page needs headings and tiles with matching keywords. This practically means the SEO audit should include a proper analysis of the use of keywords in titles and headings.
Ideally, headings and titles have to include high search volume keywords. However, keywords with more potential and lower search volume are preferred when the competition is too high. In addition, titles have to be attracted so that visitors are inclined to click or read more.
Check Website Rankings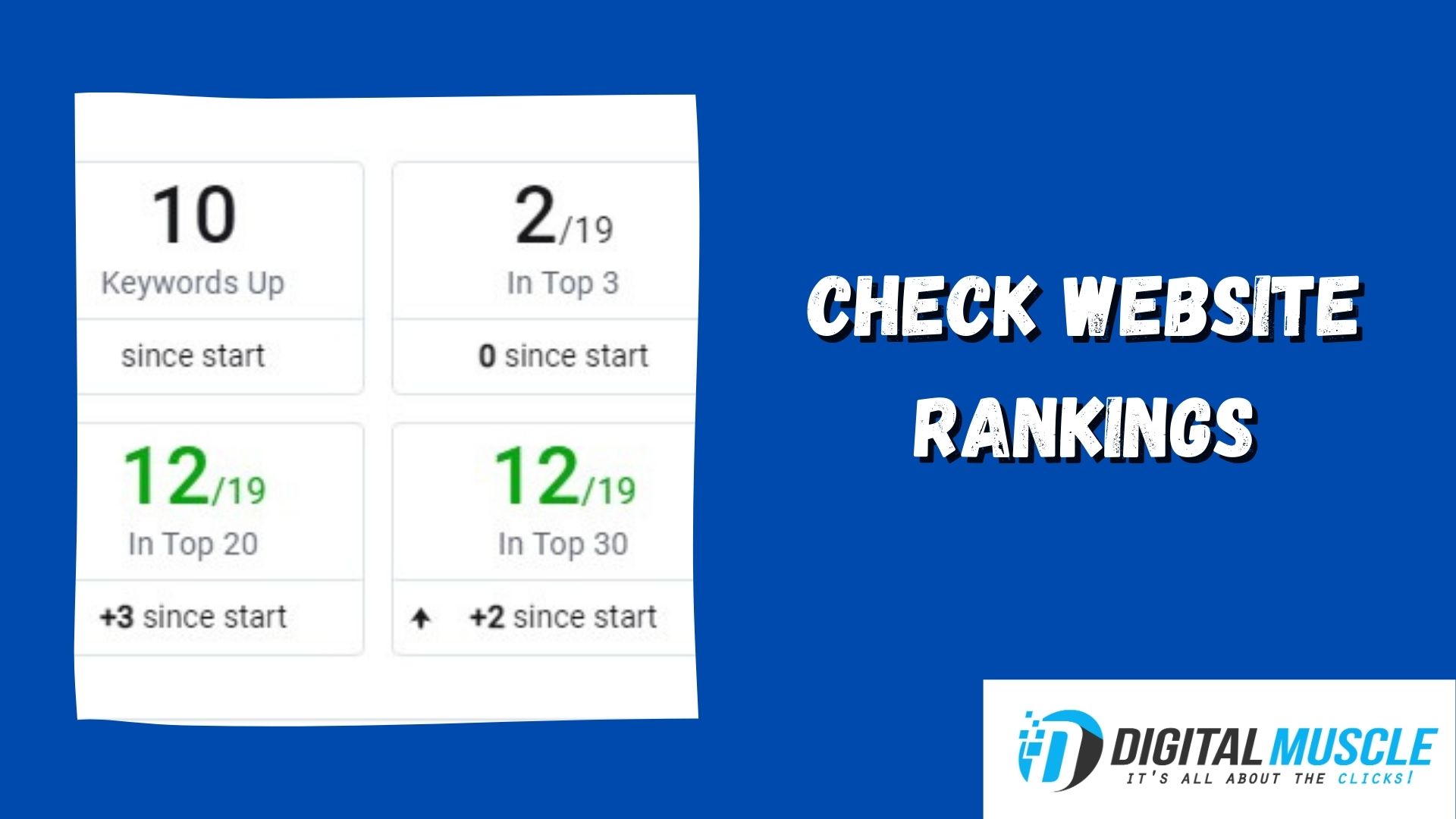 It is important to check national and global rankings. You are mostly interested in how many users use the keywords that you rank for. With this information, you have valuable insight into the actual website position when compared with other sites.
When rankings are analysed, you should also look at the average time spent on site and bounce rate. Such data helps you see if the content you deliver is valuable for visitors. If not, you most likely need to make improvements.
Analyse Incoming Links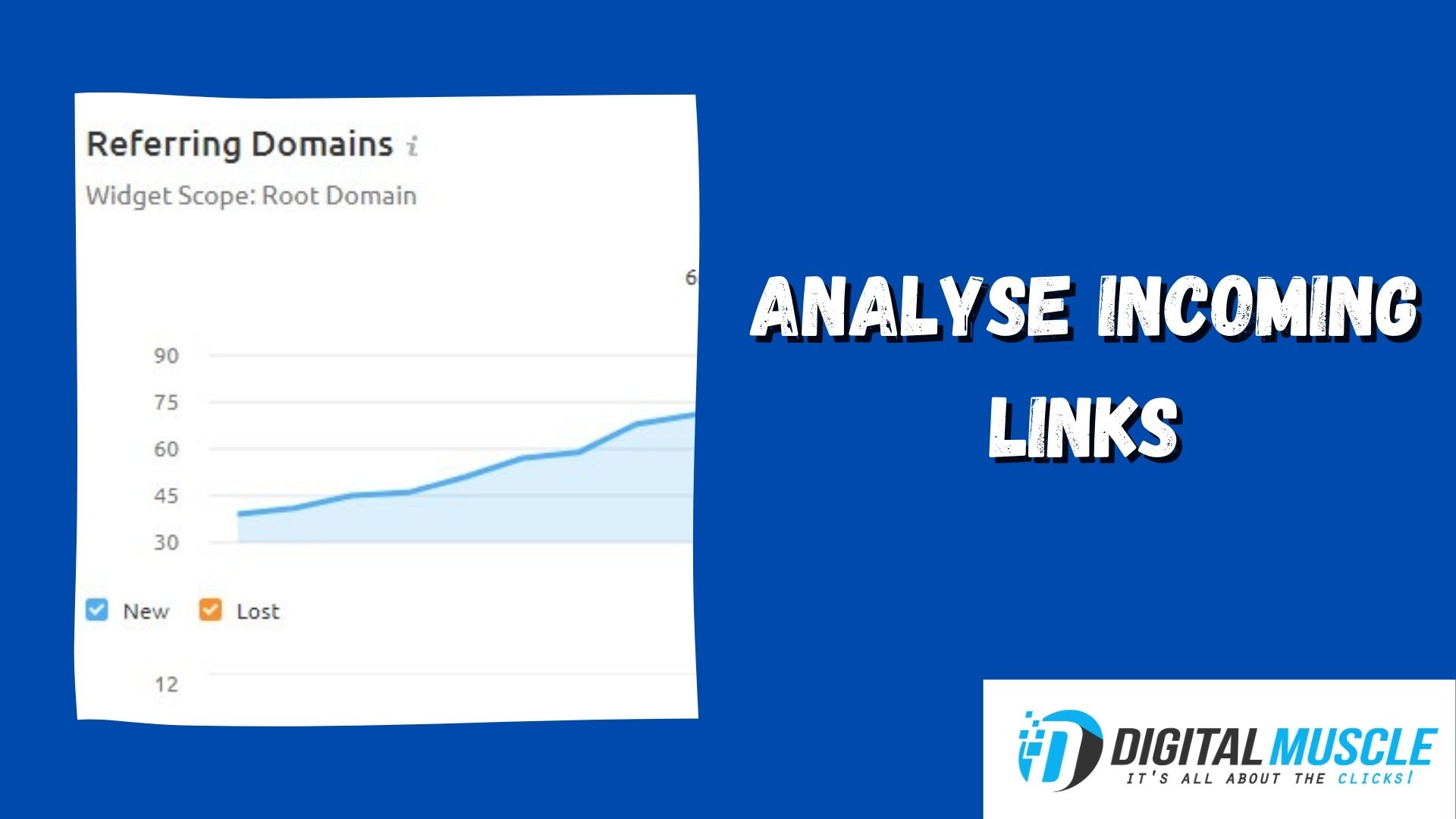 You naturally want to start building new links. But this should not be done until you know what inbound links the website has. You might even want to analyse the inbound links of your competition. This can tell you where you need to work harder to improve rankings.
For instance, if your competition has many more links than you for keyword X and just a few more for keyword Y, it usually makes a lot of sense to focus more on keyword Y and less on keyword X.
Check Spam Score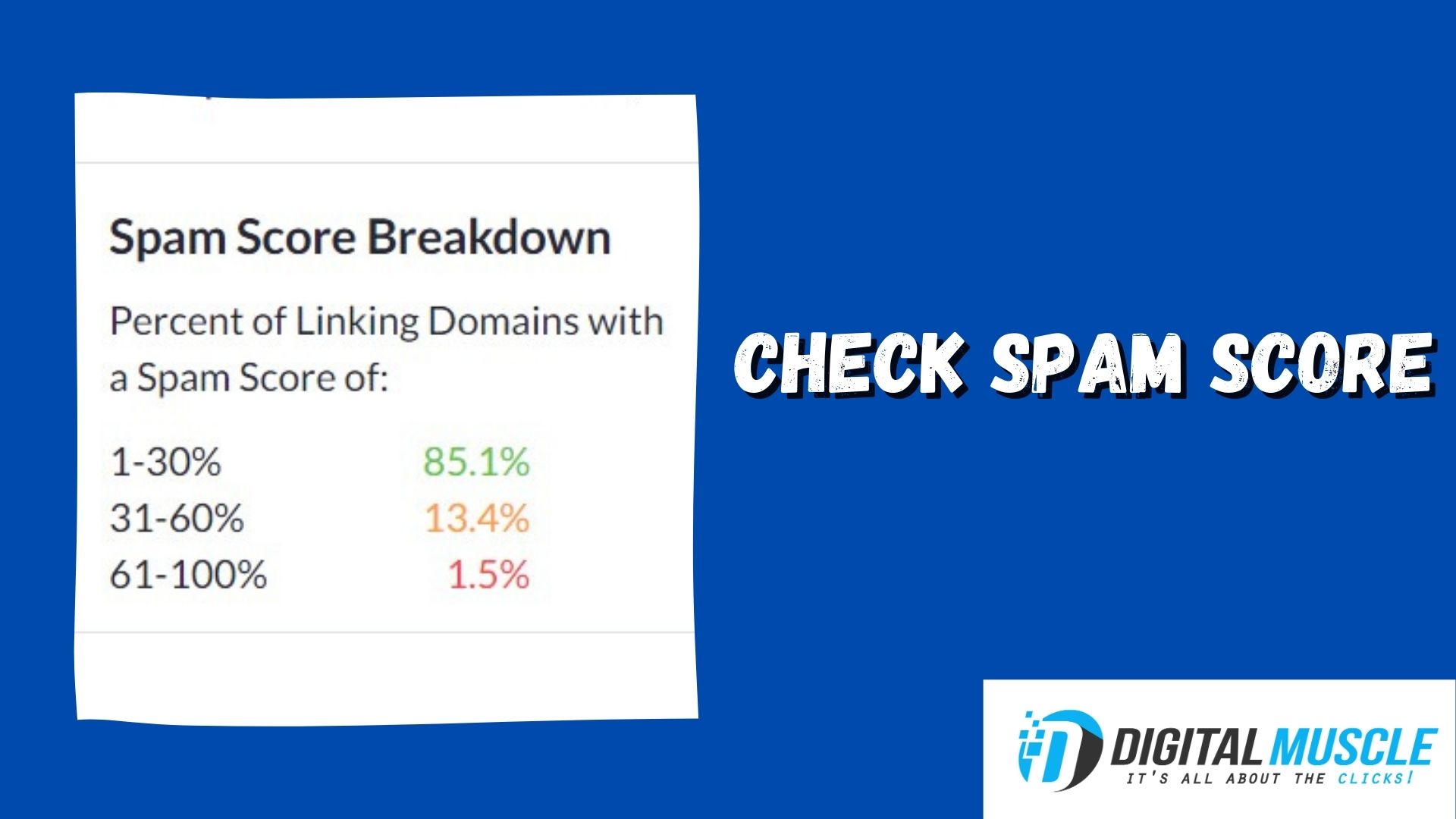 This is a step few take during their website analysis, but it is advantageous and recommended one. The spam score is important because it shows you that Google might see your pages as spam or rankings might be affected by spam links coming to your pages.
Learn what the site's spam score is. Then, find the inbound links that increase this score. All of these links should be removed. When you cannot do this, Google's Disavow Tool is your best friend.
Find Broken Links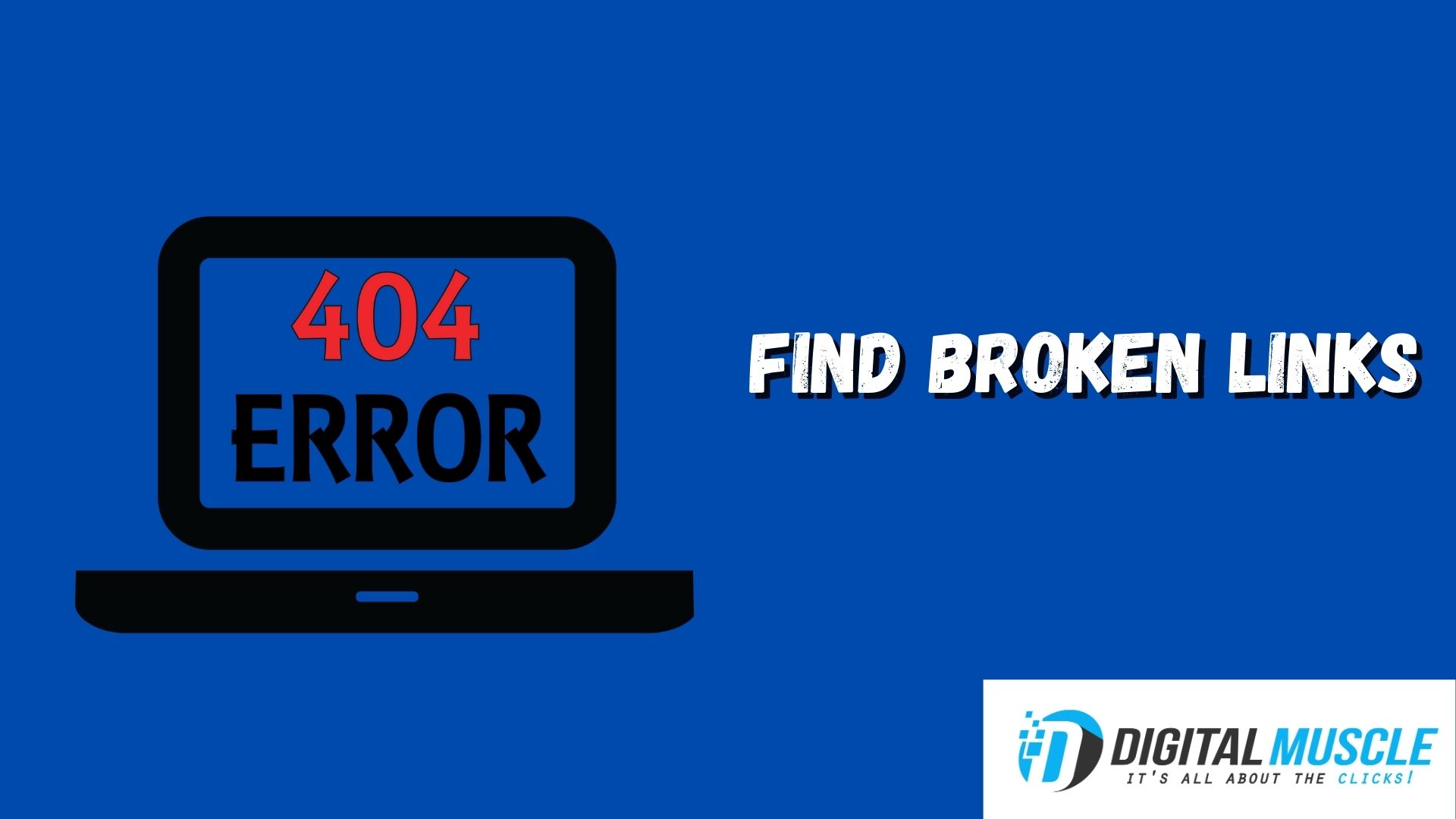 The big problem with broken links is that they create a horrible experience for site visitors. This then impacts search rankings because Google can realise that users had a bad experience.
Fortunately, the Google Search Console allows you to locate broken website links. You are actually given a report with the ones that the search engine identifies. These can be fixed by using 301 redirects or by simply correcting the mistakes to validate the URLs.
Audit Site Images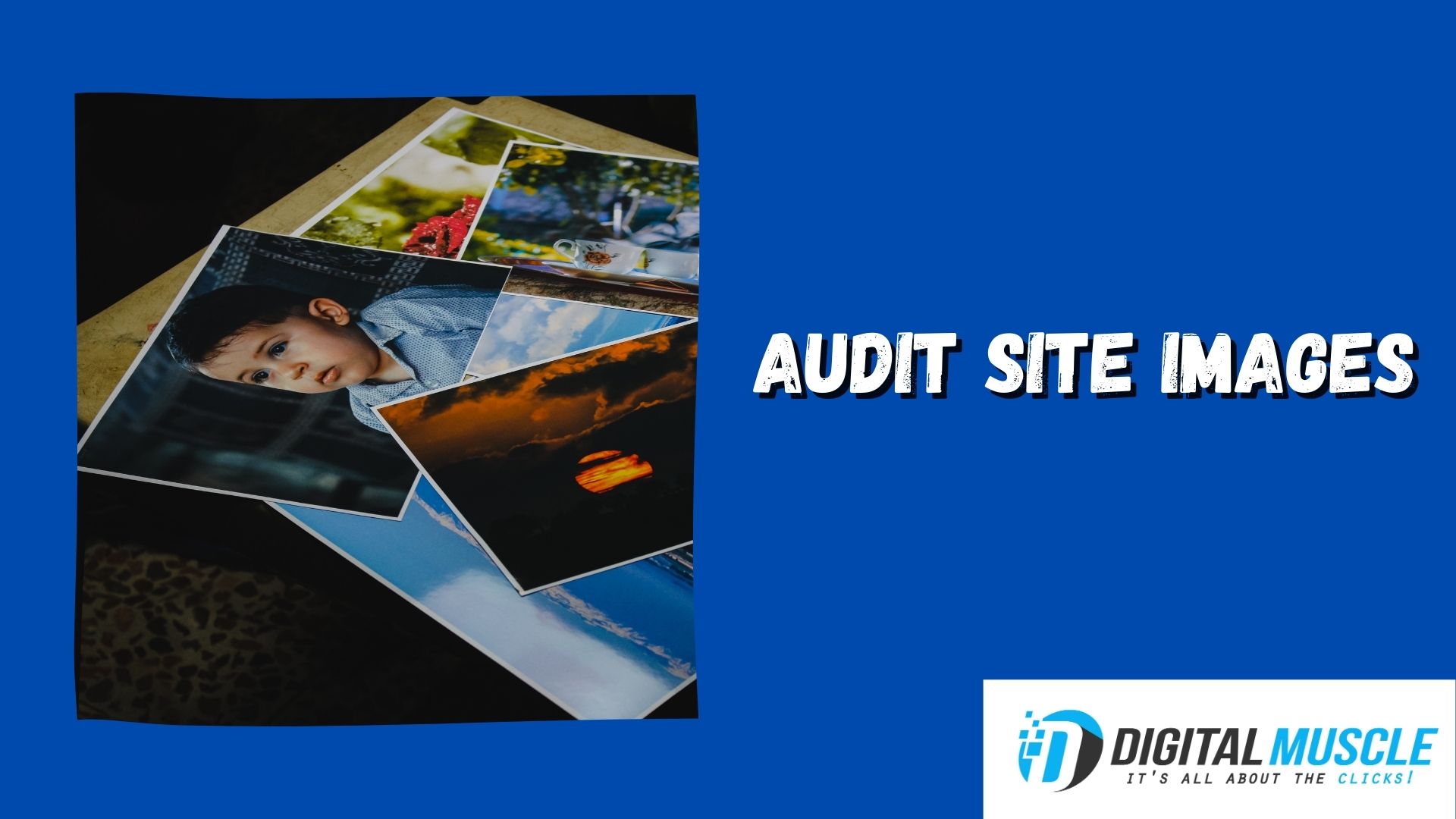 Images can be a wonderful source of traffic for a website. It is a shame to see so many webmasters completely neglect them.
The big problem is that although images make pages much more attractive, they are data-heavy and can easily work against SEO efforts when improperly optimised. Crawlers cannot crawl images. You need to tell search engine robots what images are about. You do this through ALT tags, titles, and file names. Whenever possible, include keywords in the ALT tag and try to compress the images as much as possible without losing quality so that page loading speed can be increased.
Analyse Internal Links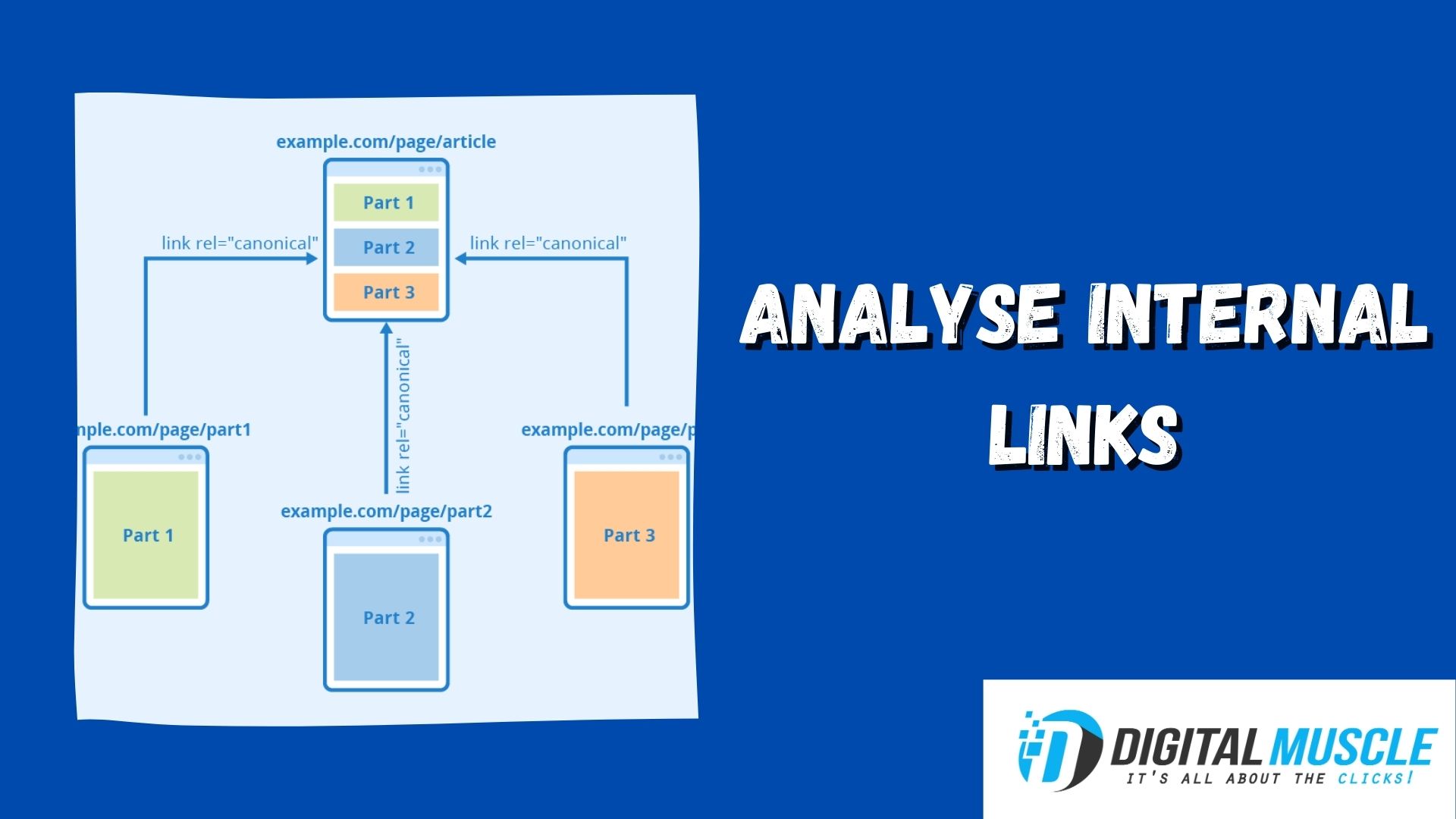 Internal links are vital for websites these days. They improve site structure and play a role in search engine rankings. This is because internal links, when used right, can easily improve user experience, leading visitors to other pages.
To put it as simple as possible, you want to make sure that every single article on your site or blog includes at least some well-placed, relevant internal links. If possible, use keywords as anchors. This can only make the site stronger, and your website SEO audit needs to look at existing and potential valuable internal links carefully.
Content Analysis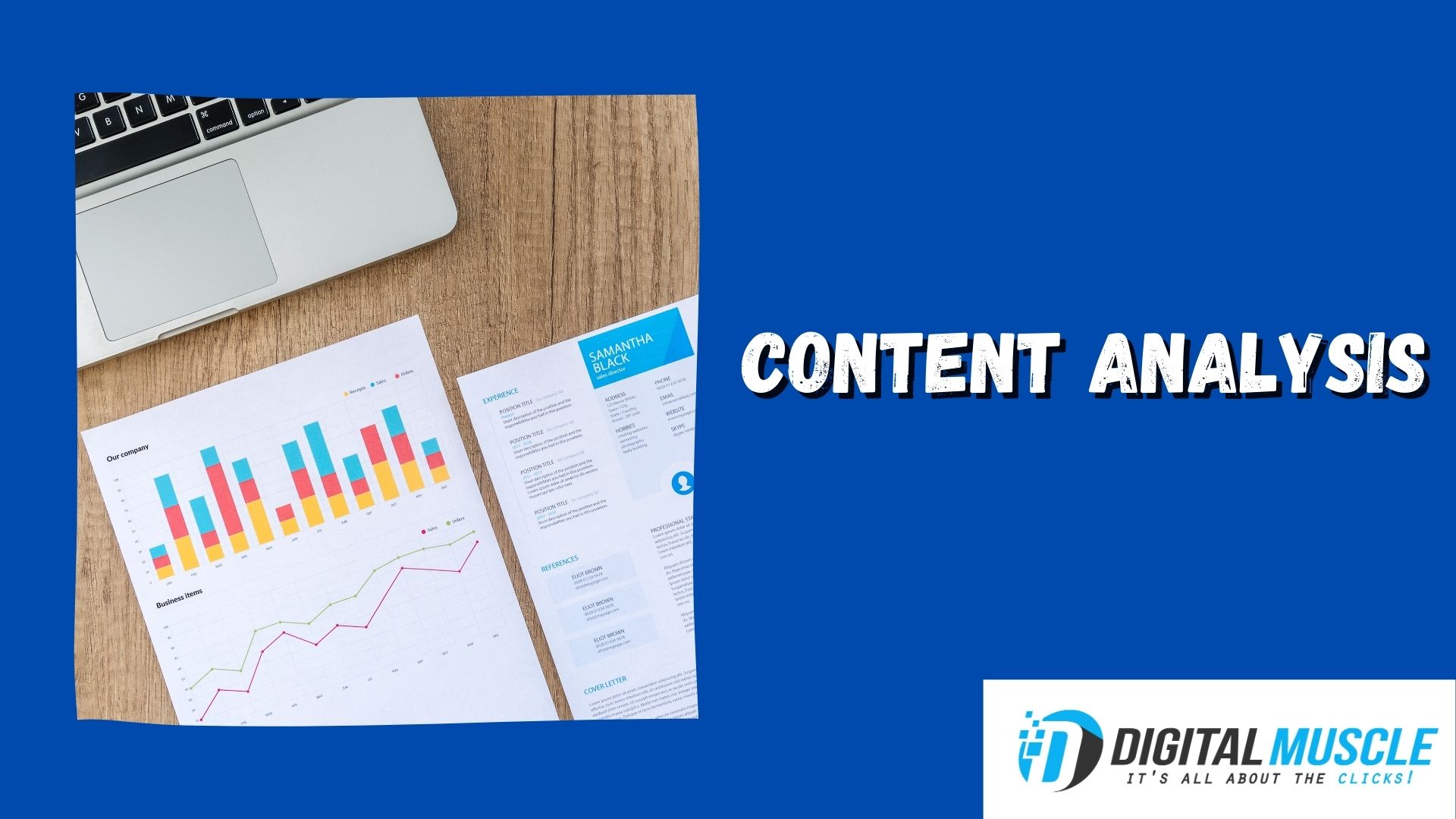 This is, most likely, the most important part of your SEO audit and the one you should not make a mistake with. Your content directly dictates SEO rankings, and it does so in various ways. Articles have to be written properly, and content has to always be unique and valuable. Duplicate content, although not seen as badly by Google as in the past, does not help.
At the very least, you should locate the most popular site pages. This can be done with the use of Google Analytics. Then, the content present on the top pages should be analysed. This includes many different things, ranging from proofreading to remove spelling mistakes to adding images and improving formatting.
Analyse Page Speed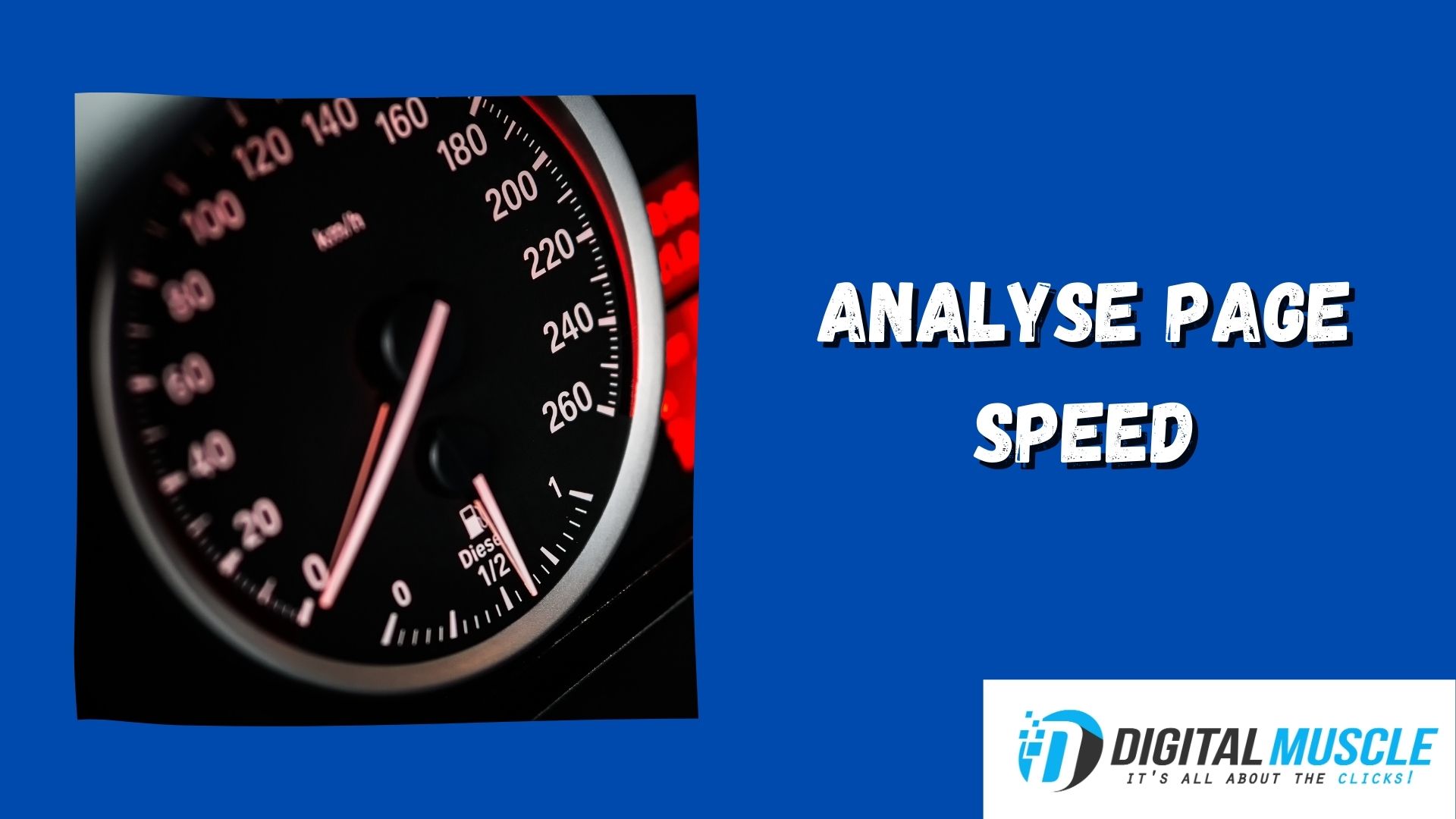 Nowadays, this is an SEO audit step you cannot afford to miss. It is simply MANDATORY.
Google has been telling us for a long time that it will consider page load speed more and more. This is completely normal since there is a monthly increase in the number of people that use mobile devices to access the internet. On such gadgets, sites have to load much faster than on a desktop computer.
During your SEO audit, you have to test page load speed using Google's PageSpeed Insights Tool. If speed is low, you have to fix this as soon as possible. A failure to do this will lead to lower search engine rankings in the near future. In fact, local SEO results are already affected by page load speed.
Recommended SEO Analysis Tools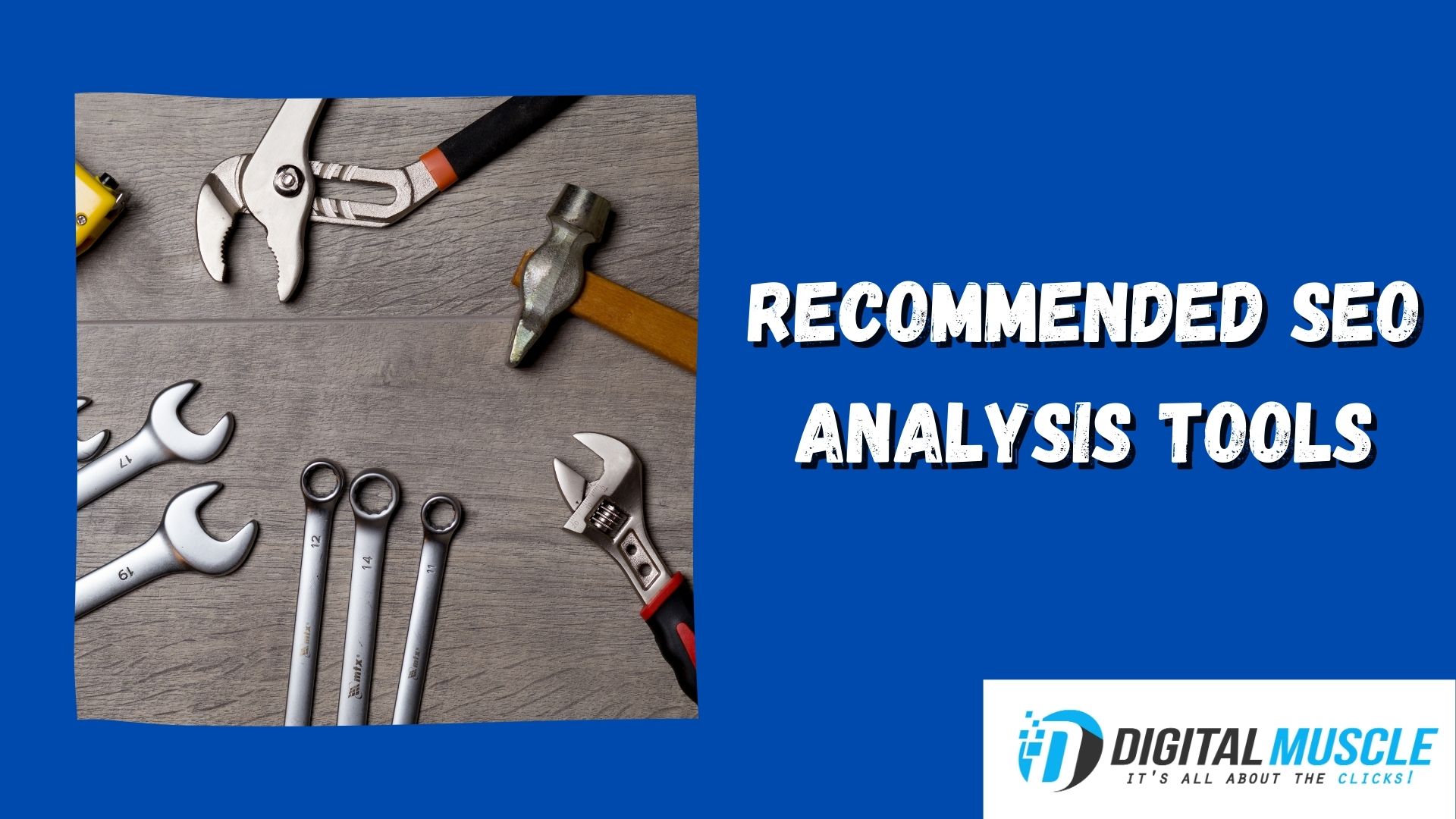 Although you could perform a rather complete analysis alone, everything is a lot easier when you use tools. Countless options are actually available right now, with developers from all around the world working hard to give us access to what we need to get the information required for a proper audit.
The most recommended SEO tools for analysis available right now are:
SEMRush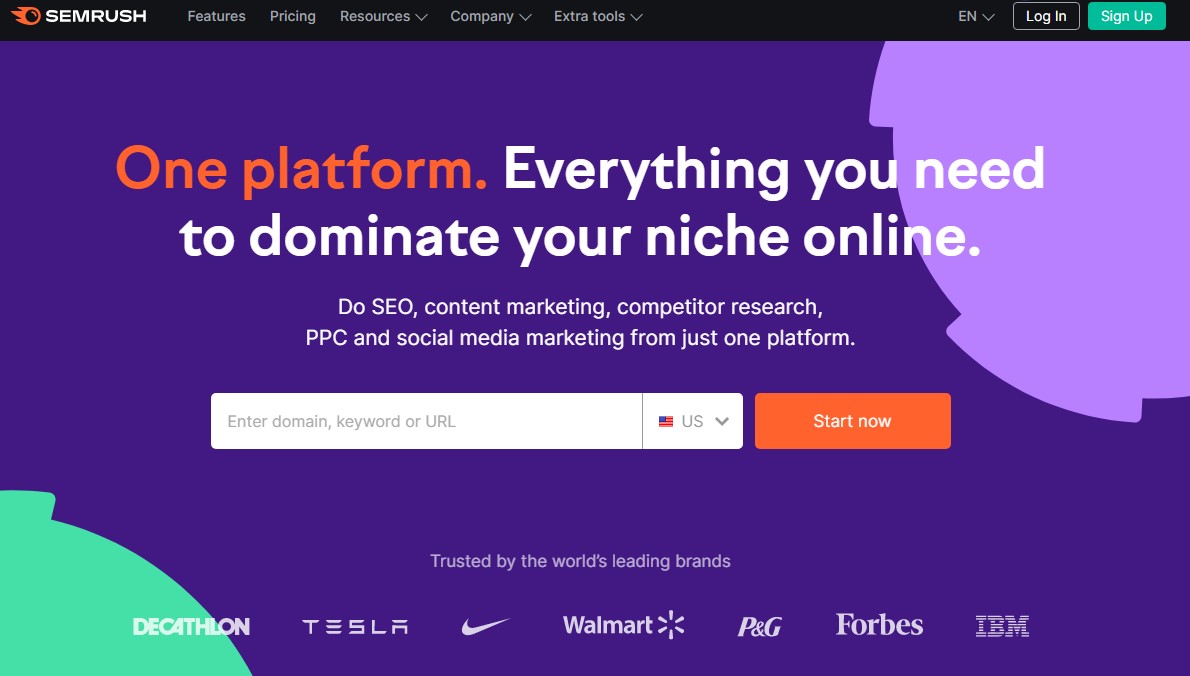 We can easily say SEMRush is the most recognized and best SEO tool on the market. All you need to do is enter a website URL, and you gain a ton of data that you can use. You get to see monthly search volumes, keyword rankings, backlinks, and much more. Compare the performance of your pages with that of the competition, and you can even use an included link building assist tool, among dozens of other useful features.
Ahrefs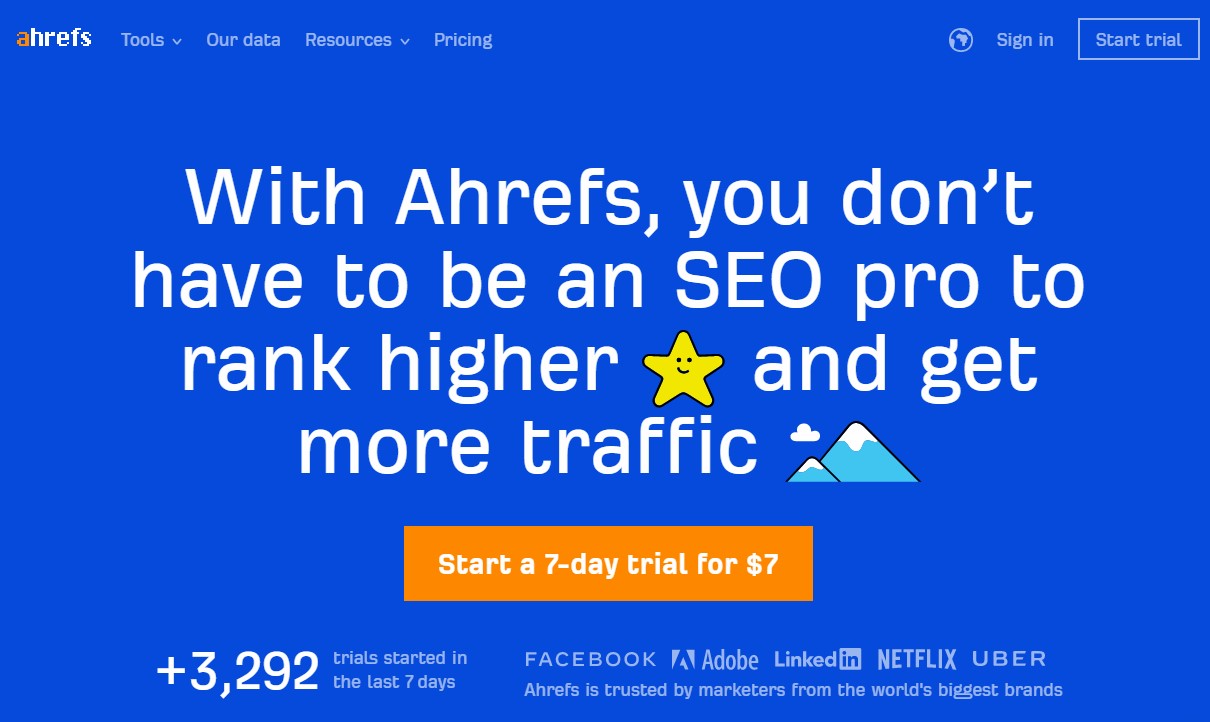 Ahrefs is almost always mentioned together with SEMRush as the best website analysis tools webmasters can use. It is very useful when it comes to checking out your competition and your general niche rankings. Also, it offers ideas in regards to what could be done to increase your rankings.
Besides competitor analysis, Ahrefs also offers organic search reports. Explore keywords with the website's Keyword Explorer tool and check your backlinks using advanced filters.
3 More Tools You Can Use:
PRT (ProRankTracker) – Allows you to find rankings easily and gives you access to simple SEO ranking data and up-to-date insights. Track rankings and discover keywords you can easily rank higher for.
Website Grader by HubSpot – Personalised website reports are generated. They give you more information about mobile readiness, security provisions, SEO, and site performance.
SEO Report Card by UpCity – Learn how the website ranks against the competition. The reports you gain offer information about on-site analysis, link building, rank analysis, and much more.
Conclusions
Do you want to climb in search engines faster? Do you want to find SEO errors and toxic backlinks? Do you want to start monitoring your competition to rank faster than them online? In all of these cases and many others, SEO audits are needed.
The SEO analysis is vital if you want to do some search engine optimisation work on your site. Also, this is something you have to keep doing at regular intervals.
Obviously, it is a whole lot cheaper to do all the work without SEO tools. However, this would take a lot of time, and in search engine optimisation, speed is very important. With this in mind, try to use free SEO tools whenever possible and even consider the paid tools' free trials.
Remember that the search engine optimisation analysis steps we mentioned above are just a small part of all that can be done. Please see these are just the basics.
If you want professional website SEO audits done, contact us. We are much more affordable than others, and we can give you a quote based on your exact needs.