WordPress is by far the most popular content management system for websites and blogs. Right now, there are over 75 million sites that use it. With this in mind and the fact that search engine optimisation is mandatory for any site, there should be no surprise to see many SEO plugins for WordPress on the market.
The truth is that choosing the best SEO plugins for WordPress is not easy.
The top choices look similar and differentiating between them is no simple task.
A good SEO plugin needs to help you generate page meta tags and meta descriptions based on a chosen keyword. Also, it needs to create sitemaps. Then, it has to offer extra features to make optimisation simpler and faster.
To help you make a choice that is great for your site, we will take a look at the best SEO plugins for WordPress right now.
And we will also mention extra SEO tools you can use. This list includes both free and paid options.
The Best WordPress SEO Plugins For 2021
Although other great SEO plugins for WordPress can be considered, the ones below are 100% great choices, and the BEST on the market right now. You cannot go wrong with them.
1. Yoast SEO – Best 2021 WordPress SEO Plugin

Yoast SEO is widely regarded as being the best WordPress SEO plugin. While this is subjective, there is no denying it is one of the most popular. After using it, you quickly figure out why.
This WordPress SEO plugin offers very good features in its free version. In fact, most users never have to upgrade to a paid version.
With Yoast SEO, it is effortless to add meta boxes to all posts and pages. This can be done manually (recommended) or you can use the Excerpt option, which practically adds the first sentences as a meta description (recommended only when content was created with this in mind).
The plugin lets you set the focus keyword to easily optimise the most important parts of your content. Also, a huge advantage of using it is the readability analysis offered. This lets you optimise content with very practical suggestions.
Other noteworthy SEO features included:
Schema markup
Advanced XML sitemaps
Supports "noindex" for content
Language support
Breadcrumbs control
Meta description and Title templates
Free Yoast courses
The premium option (starting at $89 per year and per website) gives access to advanced functionality, like content insights, an included redirect manager, and internal linking suggestions.
2. Rank Math – Best WordPress SEO Plugin Alternative

Marketed as "The Swiss Army Knife of WordPress SEO", Rank Math is quickly gaining popularity among WordPress users. This plugin is feature-rich and very easy to use.
After you install the plugin, you can use a setup wizard and take advantage of several smart automation features. This makes it very useful for SEO beginners.
Rank Math has automatic integration with different keyword ranking tools and Google Search Console. This makes it easier to stay ahead of the competition. Also, the module-based system used makes it easy to use only the needed features. As a result, you do not overload the site with functions you do not need.
Other noteworthy SEO features included:
Unlimited keyword support
Scheme markup
Local SEO support
Redirect manager
SEO auditing
XML sitemap
Internal linking suggestions
Image SEO
The premium version ($59 per year) allows you to track 1,000 keywords and gives you access to several advanced SEO features.

If you do not like the WordPress SEO plugins recommended above, All In One SEO Pack is a great alternative. It is perfect for beginners because it does not use complex settings. You can just install it and it will work.
As an example, this plugin automatically generates meta tags. Then, it optimizes titles for search engines.
If you are an advanced user, you can customize several features and override the automatic features. Also, you can use a Robots.txt editor that gives instructions search engines can use to learn more about the site's content.
Other noteworthy SEO features included:
Image SEO
RSS and XML Sitemap support
AMP support
Schema markup
API support
Advanced canonical URLs
Ecommerce SEO
Duplicate content detection
The All In One SEO Pack premium version (starts at $39.6 per year) gives access to extra advanced features together with support for monitoring and using unlimited keywords.
The main reason why Squirrly SEO is on this list is that it is highly beginner-friendly. It quickly generates real-time recommendations. With Squirrly, you optimise the content as you write the content. Also, the plugin offers a competitor analysis feature that lets you see what improvements you can make to outrank similar web pages.
To make things even more interesting, Squirrly SEO includes innovative features you can use to improve marketing results. As an example, it can measure audience engagement. Then, it offers actionable advice so you can improve CTRs. In addition, the plugin transfers pre-existing settings if you decide to switch from a previous SEO plugin.
Other noteworthy SEO features included:
Free coaching sessions
Schema markup
Google Analytics integrated
Noindex options
Sitemap XML
Advanced eCommerce features
Social media monitoring
Advanced features are available through the premium version (starting at $20.99 per month).

This powerful SEO plugin is completely free from ads and white-labelled. Out-of-the-box, it includes numerous comprehensive features so you can fully optimise your entire site. This includes building a custom XML sitemap, analyse content with keywords support, manage redirections, and much more.
Full Google Analytics integration is included. This helps you to track SEO efforts. Also, the content analysis tool gives you very useful optimisation tips so you can write much better articles.
If you are a developer, you can apply some extra hooks and fully customize the plugin based on your desires.
Other noteworthy SEO features included:
Image SEO
Intuitive setup wizard
Noindex support
Unlimited keyword support
Free SEO tutorials
Social media monitoring
Custom canonical URLs
Dynamic meta descriptions and titles
SEOPress is free but for $39 per year (multiple sites supported), you gain access to many advanced features, including features for WooCommerce optimisation and breadcrumb optimisation.

When your main concern is to be indexed, this is an excellent plugin to use. It allows you to generate the sitemap automatically. You can save settings to re-apply when new content is published.
When compared with the XML feature used by WordPress, the Google XML Sitemaps plugin offers more flexibility and control.
The only focus of this SEO tool is to give you very good SML sitemaps. You will not get access to extra SEO-related features, as with the WordPress SEO plugins mentioned above. However, the fact that the plugin is completely free, consumes minimal server resources and is very good at what it does make it one of the best 2021 SEO plugins for WordPress.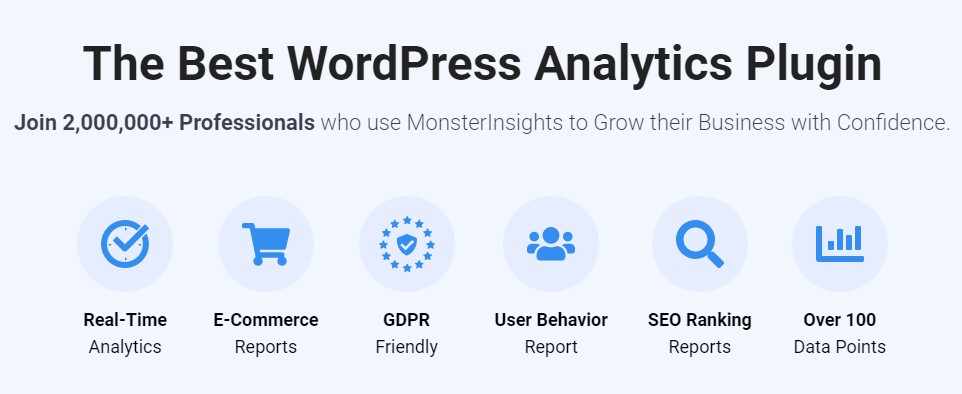 One of the big problems faced by SEO beginners is that they make guesses when they take marketing decisions. This is never a good approach. Professionals always want to use insights and any extra data they can get their hands on when an SEO strategy is drafted.
MonsterInsights helps you to grow your site by integrating Google Analytics data right into your WordPress Dashboard. In fact, the reports that you get when you take this approach are much easier to read than what Analytics offers by default.
Use MonsterInsights to quickly see referring sites, top content, the actions performed by users on the site, and much extra useful information.
Other SEO Tools To Consider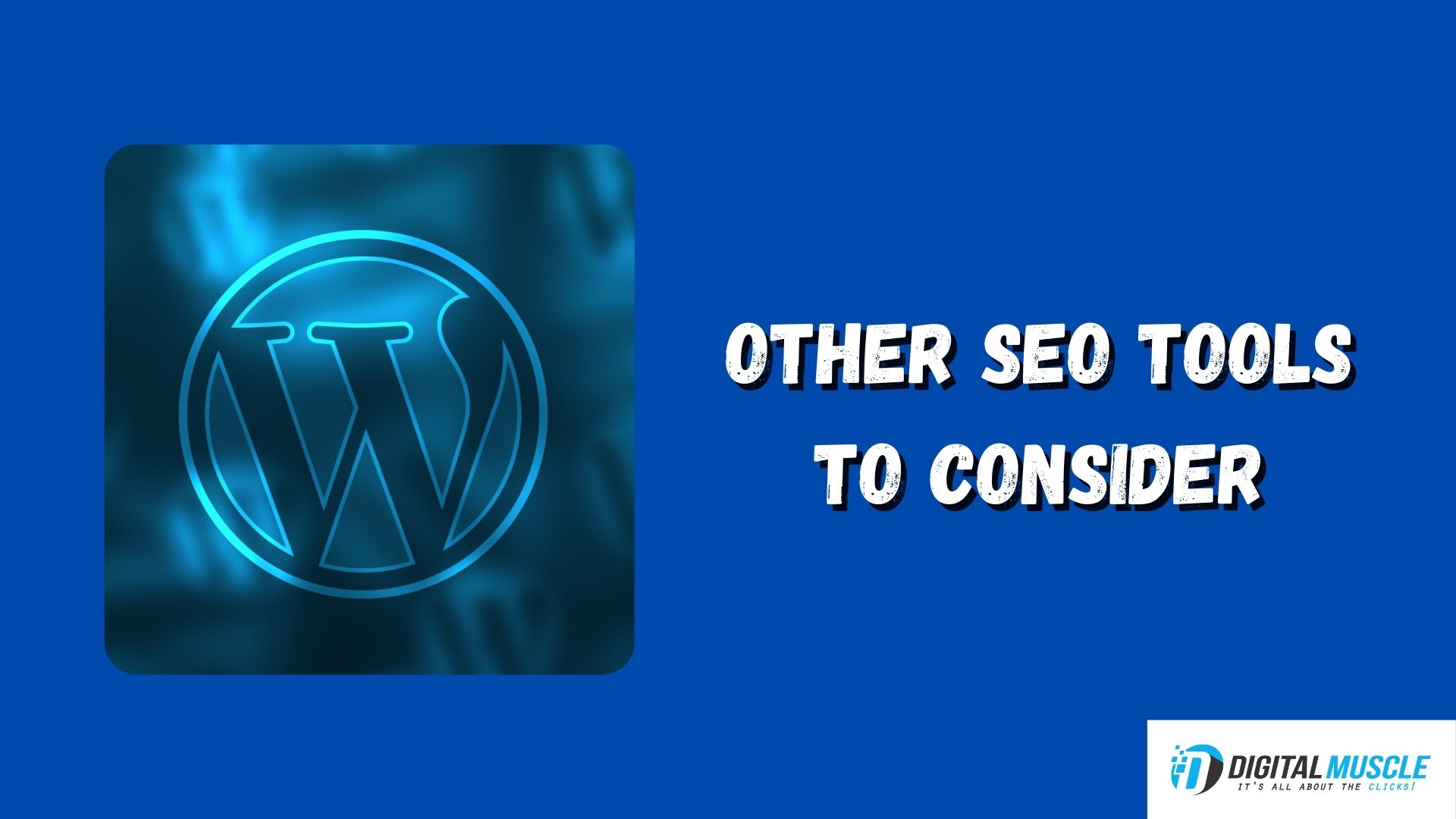 While WordPress SEO plugins are very effective and help you a lot, every SEO specialist will tell you that they are not enough.
These plugins are very good at optimising the content on your page. And many have extra advanced features to help you with some advanced SEO tasks. However, once your website grows, you need to consider other SEO tools to stay ahead or surpass your competitions.
Below you can see some of the best SEO tools specialists use right now to get high search engine rankings.

We cannot talk about the best SEO tools available without mentioning SEMRush. This is, by far, the best SEO tool right now.
The majority of SEO professionals, experienced bloggers, businesses, and marketers now use SEMRush. This is because it offers numerous tools that help grow traffic.
SEMRush can be used to locate very good search terms and organic keywords you can target. Then, you can perform competitive research that allows you to see exact statistics about your competition's ranks.
Besides keyword research, SEMRush also gives you access to a very effective Writing Assistant Tool. This feature can be integrated with WordPress through a plugin, which makes it faster and easier to create SEO friendly content.
This SEO tool keeps growing and evolving as the industry changes. It always adds new features and it is hard to believe another tool will surpass its market domination in 2021.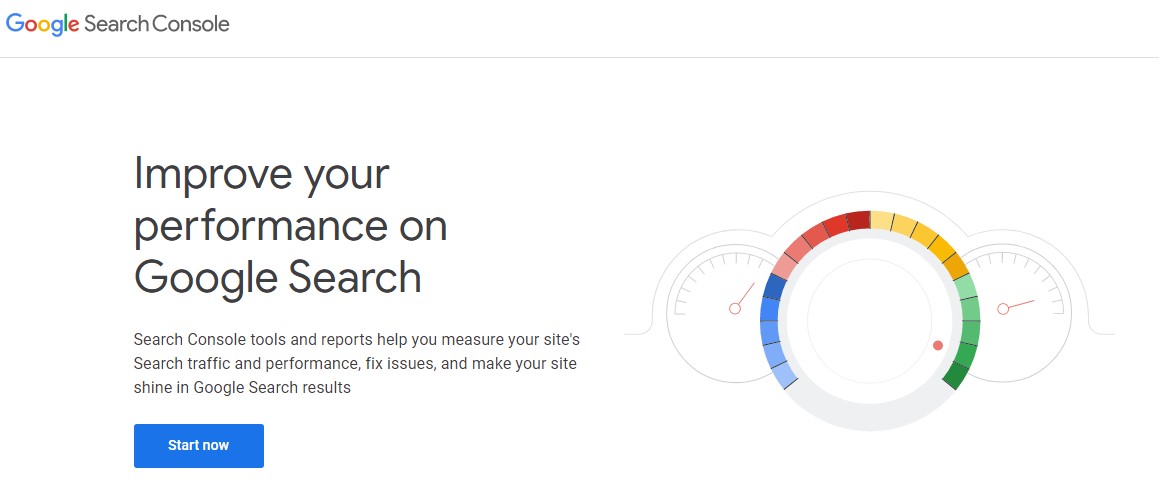 What better resource to use than one offered by Google as you try to rank higher in the search engine? Google Search Console is completely free and aims to help the website owner to monitor website presence in search results.
You need to use the Google Search Console for every site you want to rank. It will offer results when there are errors you need to fix, together with tips on how these crawl errors can be fixed.
The biggest part of using this SEO tool is that it shows you the keywords the site ranks for, average positions, anchor texts, impressions, and much more valuable information. The data offered is useful to locate keywords where it is easy to rank higher with simple content optimisation. Also, the keyword data you receive can be used to figure out some new article ideas.
Extra tip: To make management easier, a tool like MonsterInsights can help you track keyword rankings right inside the WordPress interface with the use of data coming from the Google Search Console.

Ahrefs is a great all-in-one search engine optimisation tool for businesses, bloggers, and marketers. It is often seen as a great alternative to the above-mentioned SEMRush because it offers similar features and tools.
With Ahrefs, you can do competition analysis, backlink research, keyword research, monitor rankings, and a whole lot more. It even offers access to a very comprehensive content analysis tool. This lets you improve your pages with specific keyword targeting.
While many features are similar when comparing Ahrefs and SEMRush, Ahrefs is definitely better at one thing: backlink analysis. The reports offered are much more comprehensive and you can easily find the vast majority of backlinks to any page, whether it is yours or the competition's.
Ahrefs can help you to find content that brings in traffic for your competition so that you can create something that would offer extra exposure.
The only extra thing we should mention is that Ahrefs is great at identifying keyword cannibalization and duplicate content. Use this information to upgrade the best pages on your site and merge those that have to be merged.
Usually, SEO agencies use both SEMRush and Ahrefs. If your budget is limited and you are mainly interested in backlinks analysis and data, choose Ahrefs. If you need more advanced tools, use SEMRush.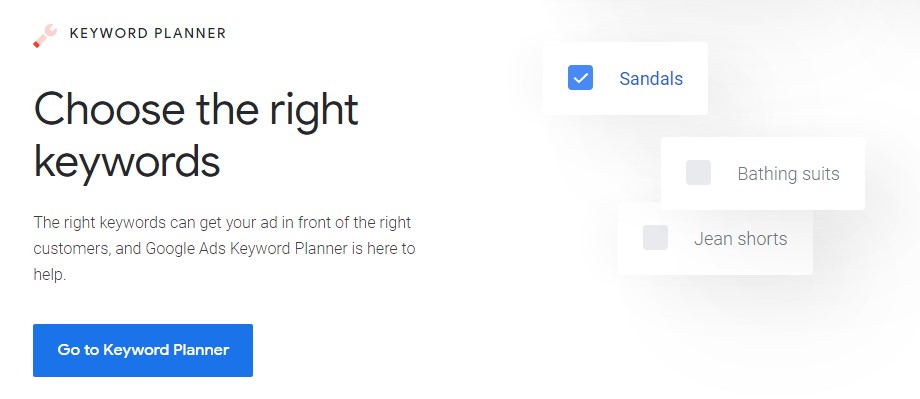 Google Keyword Planner was created to help you run Google Ads campaigns but it is very useful as an SEO tool when you need keyword ideas.
The big advantage of using Google Keyword Planner is that it allows you to access the database used by Google. It is a free tool that shows advertisers numerous keyword recommendations so they can make bids. At the same time, it shows estimated search volumes, difficulty level, and the number of results.
The data you find inside this tool allows you to locate very useful keywords you can target in your optimisation campaigns. You can easily choose those that have high advertiser interest, high search volume, and the keywords that are easy to rank.

This SEO tool stands out as one of the best research tools you can use when it comes to keyword research. Its free version is more than enough for most businesses.
After you sign up, you just enter a keyword in the form. Then, you are offered many keyword ideas. These are actually gathered directly from the autosuggest feature Google uses. You can also get suggestions for keywords to use in Amazon, YouTube, Bing, and several other search engines.
All the keyword suggestions offered can help you create very comprehensive content strategies.
When you opt for the paid plan, you also get extra information about the keywords suggested, including cost per click and search volumes.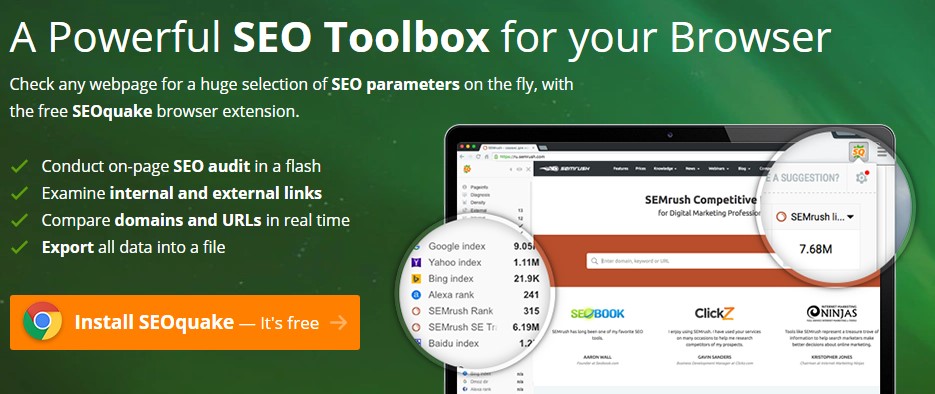 SEOQuake was designed for website managers and owners. You can use it as an add-on for your browser, with Opera, Safari, Firefox, and Chrome supported.
The reason why this tool is good is that it offers very useful SEO-related data for the website you visit. This includes facts like:
Last Update date
Page Health
Age
Alexa Rank
Besides this data, SEO professionals also take advantage of the fact that they can enter a keyword and receive search results data. Such information is very useful when you gauge your competition and choose what keywords to target first. Download the search results and create Excel sheets to use as reference in future optimisation campaigns.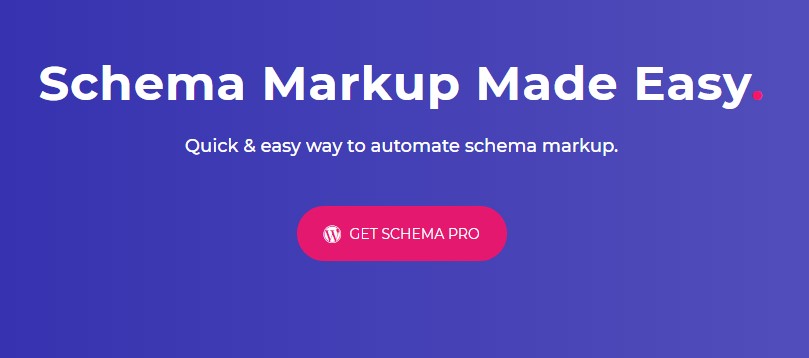 When you want to add some rich snippets to your pages, there is no better tool to use than Schema Pro.
In 2021, rich snippets will be very important and they will create a difference in rankings since it will help site owners to occupy a larger part of search engine results. Together with the search result, Google will also display data like images, videos, extra descriptions, star ratings, and prices.
While WordPress SEO plugins do include rich snippets support, like the top pick All In One SEO we talked about, Schema Pro takes it one step further. It extends the functionality of the WordPress SEO plugin you use and adds support for much more complex rich snippets.
Frequently Asked Questions About WordPress SEO Plugins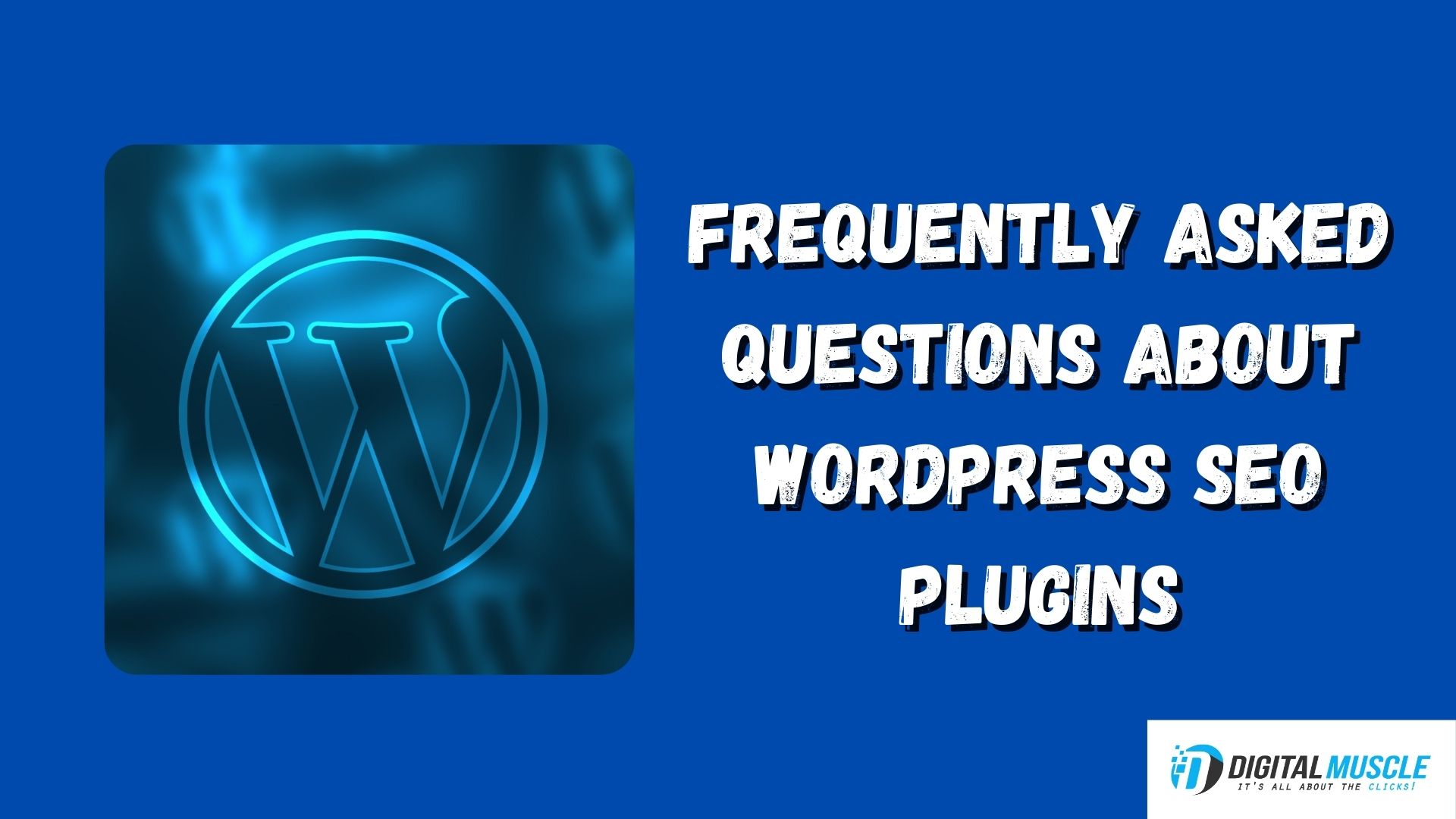 Does WordPress need SEO plugins?
WordPress does make it easier to optimise content for search engine ranking purposes but it is not enough. The CMS is the best when it comes to easily optimising URL structure and many other things. However, WordPress SEO plugins drastically increase how much you can optimise articles.
Does WordPress have SEO tools?
In a conventional sense, WordPress does not have SEO tools. It can help you set up different things that are important for on-page optimisation. But it is not enough if you want to rank as high as possible.
Is WordPress best for SEO?
SEO specialists prefer WordPress and consider it the best CMS when thinking about how easy it is to optimise for search engine rankings. This is in large part because of the availability of numerous very good WordPress SEO plugins. They make it very easy to optimise all the important parts of the website while taking advantage of the easy-to-use user interface offered.
Which SEO Plugin is best for WordPress?
We personally consider Yoast SEO as the best SEO plugin for WordPress. But other options like Rank Math and All In One SEO can be considered. Choosing the best plugin depends on personal preference and what you want to achieve with the plugin you use. Read more about the best options above.
How do I use SEO tools in WordPress?
Most WordPress SEO plugins add an extra module in the WordPress Dashboard. This allows you to activate and use features. Also, they usually add extra modules to the content editor inside the CMS. This is often useful to add on-page elements like meta descriptions and analyse content. The standalone SEO tools like SEMRush are used from their interface. They give you the data you need to then make changes inside WordPress.
Is SEO free on WordPress?
This depends on the SEO plugin you use. The best WordPress SEO plugins offer a free and a paid version. You can use the free version for most optimisation needs. However, if the SEO campaigns you want to create are very complex, the extra features offered by the paid SEO plugins and the paid standalone SEO tools are critical.