For years now, there has been a constant growth in online shopping in Australia as more and more businesses turn to the internet to increase their sales and consumers embrace new technologies.
When it comes to eCommerce, we can say that Australia is similar to most developed countries.
However, 2020 surpassed everyone's expectations.
Unfortunately, a big reason for this is the coronavirus pandemic. Instead of going to Woolworths or Coles, Australians started to look online for what they need. This was a natural response caused by fear that changed consumers and businesses.

We are now looking at a very interesting, fast evolution of literally all eCommerce sectors, ranging from digital services to baby powder. Australians can buy pretty much anything they want online and they take advantage of this while the threat of COVID-19 is unquestionable.
With all this in mind, 2020 is a great year for eCommerce and we expect the growth to continue. At the same time, business owners should be aware of some statistics and facts that will change how they operate.
This is what we will talk about in the following paragraphs.
2020 ECommerce Statistics
Digital 2020 Australia pointed out some very interesting facts:
Australia has 22.3 million internet users.
Australia has 18 million social media users.
In 2019, there were 17.9 million online shoppers.
In 2019, the market value for purchased online consumer goods was USD 20.68
In 2019, Australian AARPU was USD 1157
Also, the Australia Post predicted that by 2021, the share of online shopping as related to all shopping in Australia will reach 12%. We reached the 12% prediction in April 2020, just one month after the World Health Organisation announced the coronavirus pandemic.
Why did this happen?
Let's dig deeper to see.
Australians And Online Shopping
The adoption of eCommerce in Australia was heavily influenced by having to stay at home. Basically, the pandemic changed online shopping habits and hours.
For instance, in April 2020, because of having to stay home, Australians mostly shopped online during mid-morning and afternoons. The most popular payment method was the traditional credit card but other options, like BNPL (Buy Now Pay Later) grew in popularity as online stores embraced them.
In 2019, Australians shopped during lunchtime and right after work, during mid-evening. In April 2020, online shopping took over and we noticed a spread of shopping hours.
Basically, Australians started to shop throughout the day. The same thing is expected if new coronavirus hot spots appear and a new lockdown needs to be enforced.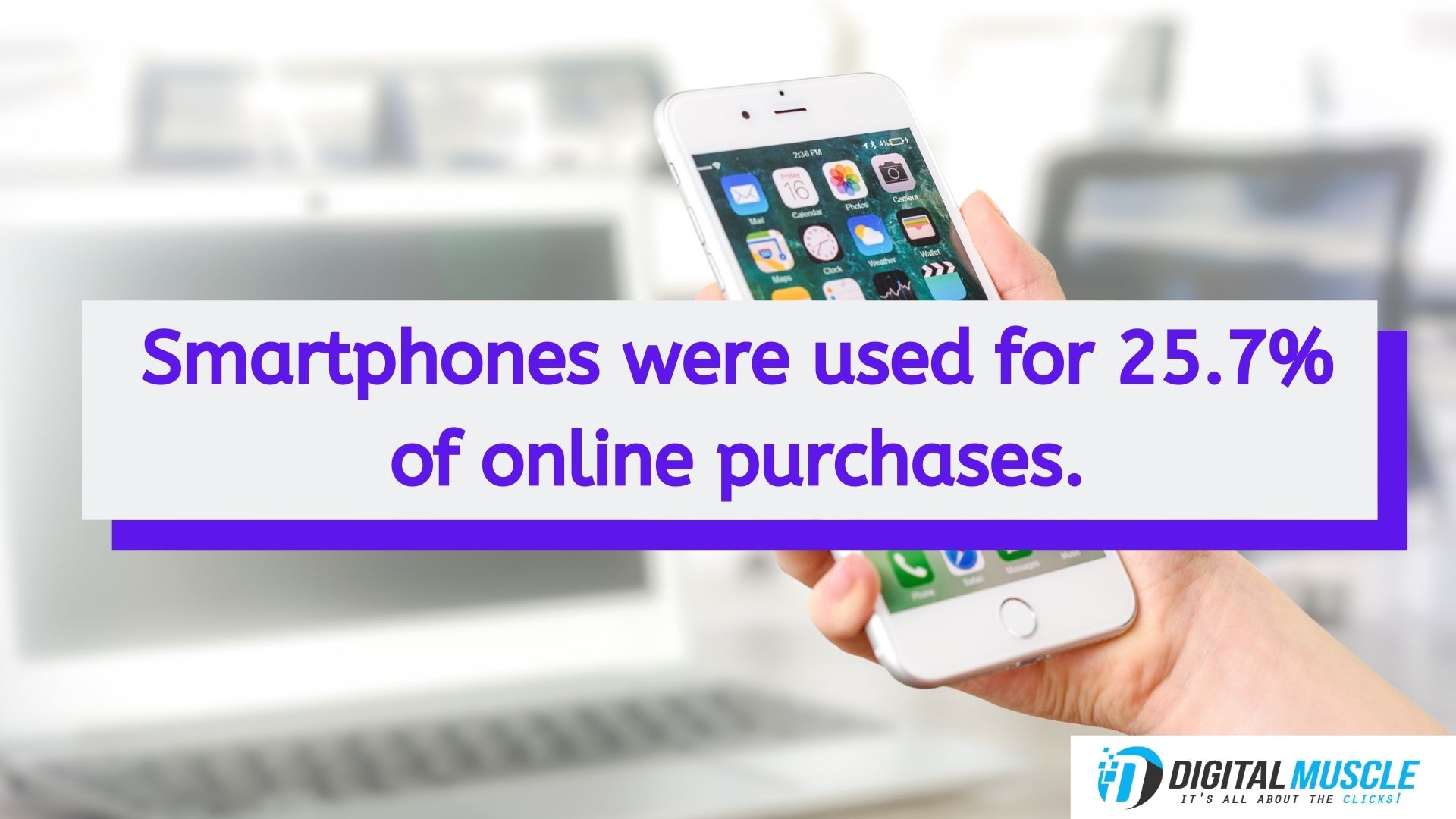 What is very interesting to notice is that staying at home also influenced the device used for online shopping.
Traditionally, the market share for smartphone purchases was higher but during the pandemic, most Australians used laptops and desktop computers to buy goods online.
In fact, smartphones were used for just 25.7% of purchases from online stores.
Basically, because of the statistics gathered by Australia Post, we can conclude that during the stay at home periods Australians mostly used standard devices to shop online but as restrictions were raised, smartphone purchases went up. This is why offering a quality online shopping experience for mobile device users is still mandatory for eCommerce businesses.
If you need help developing competitive eCommerce websites, switch to a mobile-responsive and user-friendly design with our help. We offer affordable Web Design and Web Development services.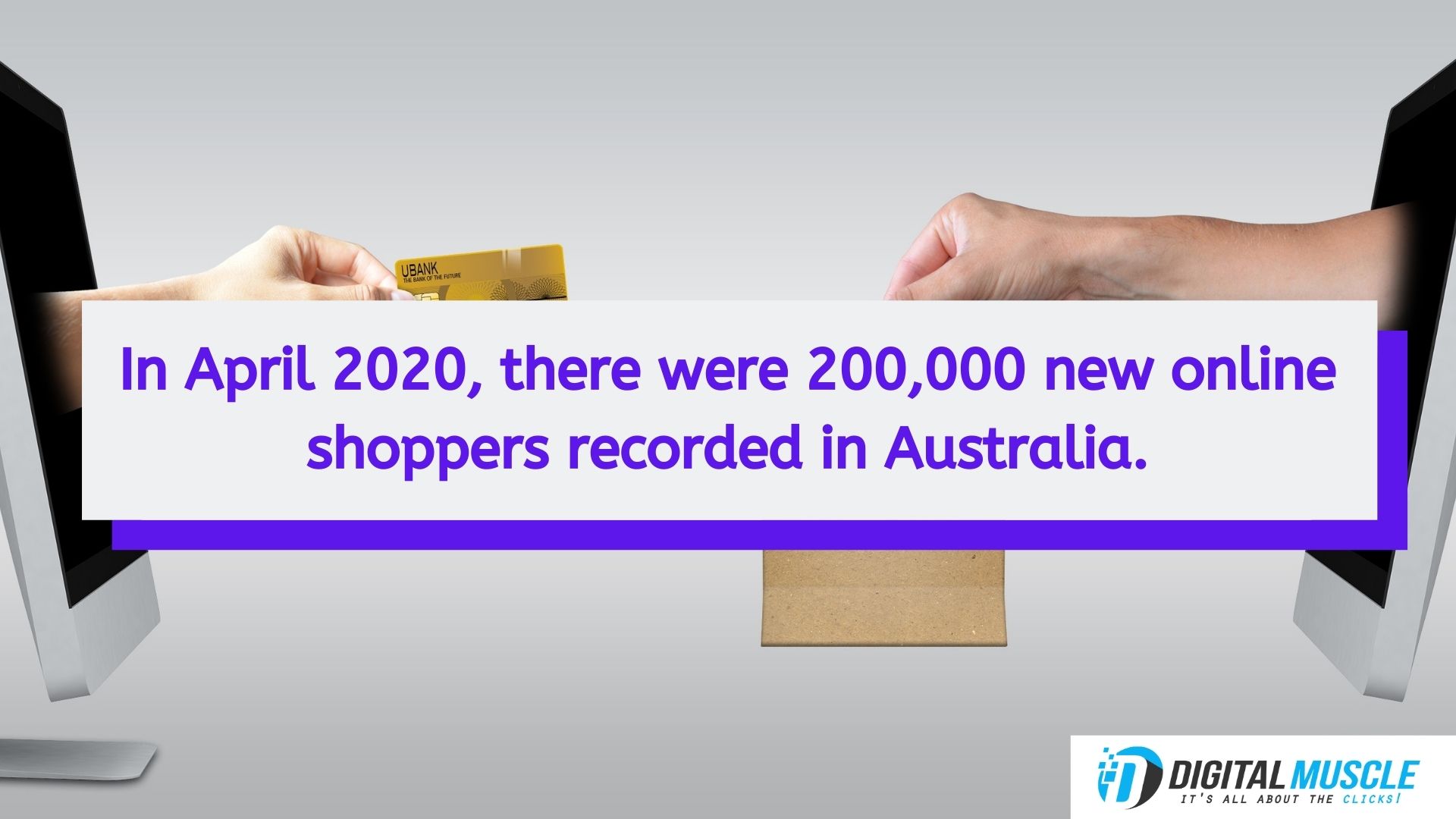 Brick and mortar locations are hard to reach in a pandemic. This is exactly what happened during early 2020 as Australians moved to online shopping.
Perhaps, the most important statistic to mention is that in April 2020, there were 200,000 new online shoppers recorded. This included older generations that never used the internet to buy goods until the pandemic.
Most of the initial purchases were essential items. As time passed, other items started to be in demand.
Simply put, Australians first bought very important items, like groceries, and then started to buy fashion items and even books. Eventually, all eCommerce sectors started to see increases.
This means that in the following months and surely during 2021, we will see more and more people using online shopping.
November Online Shopping Expectations
Years ago, Christmas was the biggest shopping season, as with most other countries. However, in Australia, we noticed a shift as most sales started to be generated during late November and early December.
This was because of the appearance of huge shopping events, including Black Friday and Click Frenzy.
In 2019, we saw peak online shopping volumes in November and the first two weeks of December. As Christmas was getting closer, online sales went down.
In 2020, records will surely be broken in November.
As it was highlighted above, in April 2020 we already had the prediction for 2021 met in terms of online shopping volume. In fact, total online sales hit a higher number than in November 2019.
The most important dates to consider for eCommerce businesses this year are:
As online consumerism is embraced by Australians, eCommerce businesses have to get ready by stockpiling products and signing partnerships to help with cross-border shopping.
At the same time, we should highlight the fact that business owners need to keep a close eye on the November dates mentioned above. The statistics generated then will show us many important things about the state of Australian eCommerce and will influence the marketing channels used in 2021.
Discovering New Brands
The Digital 2020 Australia report also showed us how Australians discover new brands.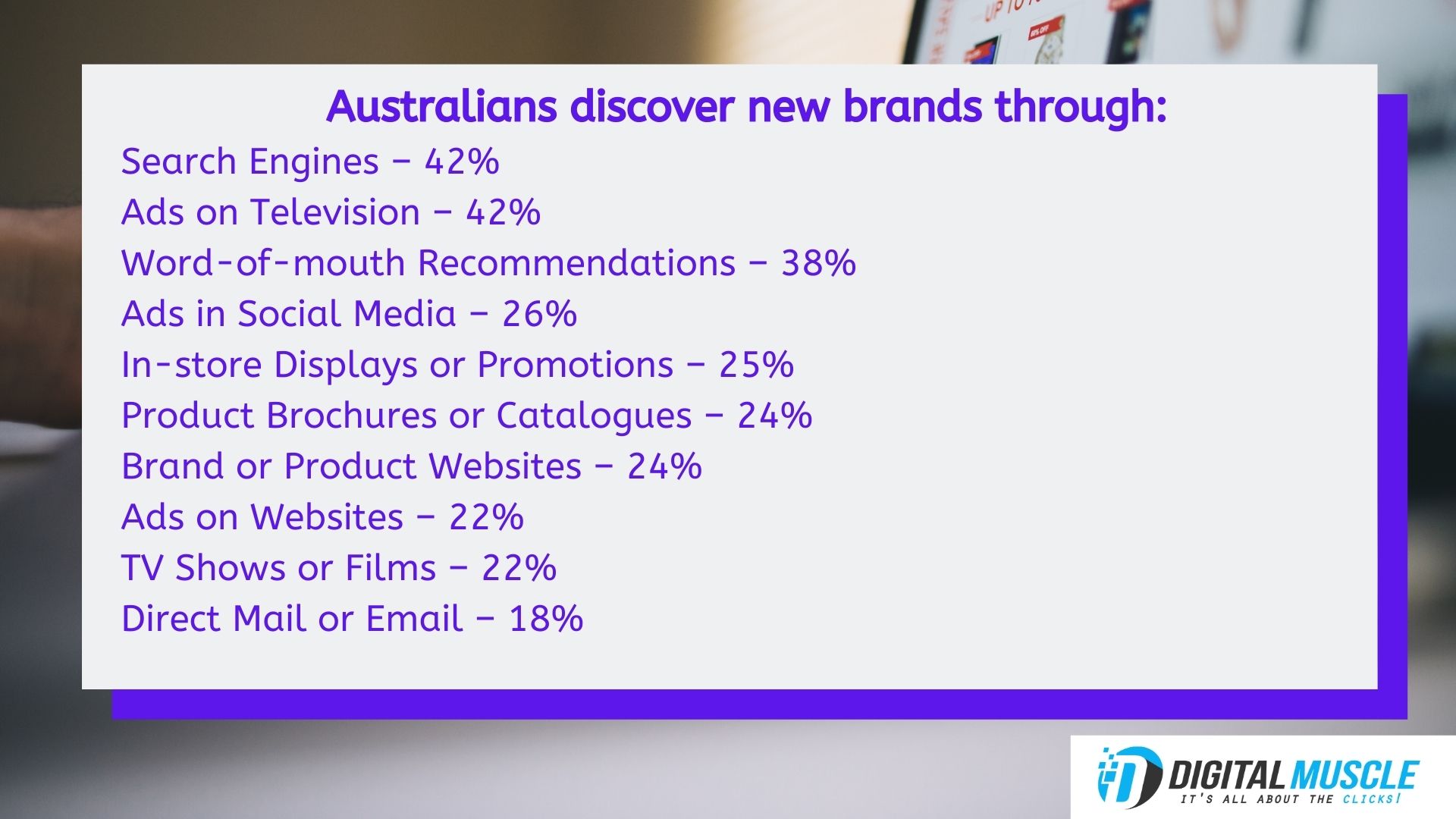 We are looking at a mix of outbound and inbound marketing techniques. At the same time, there is a large number of people that find new eCommerce websites through search engines and word-of-mouth.
A special mention has to be made in relation to ads on television. The average Australian shopper is slowly but surely moving online. In fact, the coronavirus pandemic made this move faster.
This means that as time passes, TV ads will become less and less effective in marketing as a whole.
Australian businesses have to experiment with other promotional channels, especially social media and search engine optimisation. This is because they are particularly effective at helping users discover new brands AND generate sales.
The only conclusion for online retailers is that they have to diversify their marketing approach to reach the Australian customer.
How Australians Pay Online
Thanks to the J.P. Morgan "E-Commerce Payments Trends: Australia" report, we know that in 2019, 52% of all online purchases in Australia were paid with credit cards or debit cards. Digital wallets were only used in 22% of cases.
At the same time, we see the average Australian shopper more and more concerned about potential credit card fraud. Due to this, Australians often look for user reviews when they shop online and BNPL (Buy Now Pay Later) started to gain momentum as a trusted payment method.
BNPL practically means the customer buys the item but payment is done in instalments. In an online environment, this can be done through a credit card agreement between the buyer and the seller.
Australia Post highlighted that fashion and apparel are now the main beneficiaries of BNPL payments. In 2019, almost 50% of BNPL transactions were carried out to buy fashion products. This was mainly because fashion stores led the BNPL charge in the country.
In 2020, it is expected that BNPL will enjoy a larger market share as other industries embrace it. This includes beauty, health, and home and garden.
What Do Australians Buy Online?
The J.P. Morgan report showed us that the top eCommerce segments in Australia in 2019 were:
Travel – Market Share: 24.6%
Consumer electronics – Market Share: 22.9%
Clothes and apparel – Market Share: 17.3%
Household goods – Market Share: 7.3%
Health and beauty – Market Share: 4.8%
Groceries – Market Share: 3.7%
Others – Market Share: 19.4%
Australia Post covered different categories. For 2019, the results were:
Fashion and apparel – Market Share: 35.9%
Variety Stores – Market Share: 35.5%
Home & Garden – Market Share: 21.9%
Health & Beauty – Market Share: 11.2%
If you add the percentages, you quickly figure out that the result is over 100%. This was because Australia Post also covered variety stores' contributions to other categories than the official one.
Variety stores can be discount stores and department stores, like Miniso and Reject Shop.
In order to learn more about Australians buy online, let's take a closer look at each category highlighted by Australia Post.
Fashion And Apparel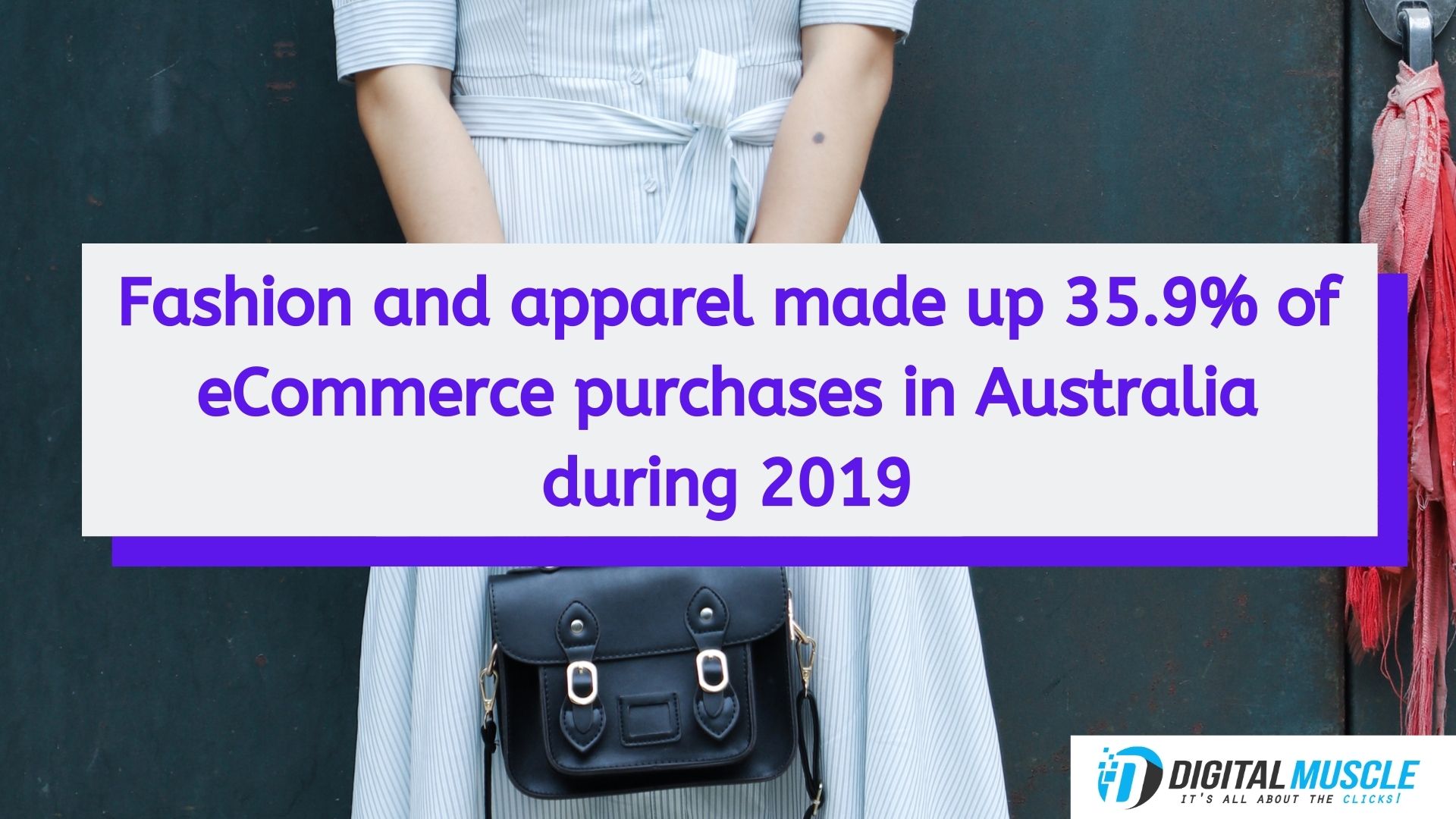 Most purchases were carried out on the websites of fashion specific retailers, with a lower percentage coming from channels owned by variety stores.
The biggest surprise in the Australia Post report was that 44% of Australian households bought from at least one online fashion retailer in 2019. This is how big online shopping became for the fashion industry.
Millennials and Gen Z stood out as the driving force behind the popularity of fashion and apparel in online shopping. The 2016 Census showed an increase in the 18 to 36 demographic by 500,000 people.
This means 26% of the population of Australia is made out of Millennials and Generation Z.
At the same time, more and more Australians connect to the internet every year. Right now, the average Australian has 3.1 devices that can connect to the internet.
Since BPNL made is growing in popularity, we should highlight the fact that 48.2% of all BNPL transactions in 2019 were for fashion items.
In online shopping sectors like fashion, price stands out as the main consideration for Australian shoppers. The country is close to China and there are numerous trade deals in place. Due to this, it should be no surprise to see that China stands out as the most popular place to purchase fashion items for Millennials and Gen Z.
This was, in part, driven by the fact that custom duties are not charged for orders under AUD 1,000 for fashion items, even if the GST is in place.
Speaking about 2020, what we know is that sales went down as the pandemic appeared. However, starting April, demand started to pick up, with leisurewear and casual wear leading the charge.
Health And Beauty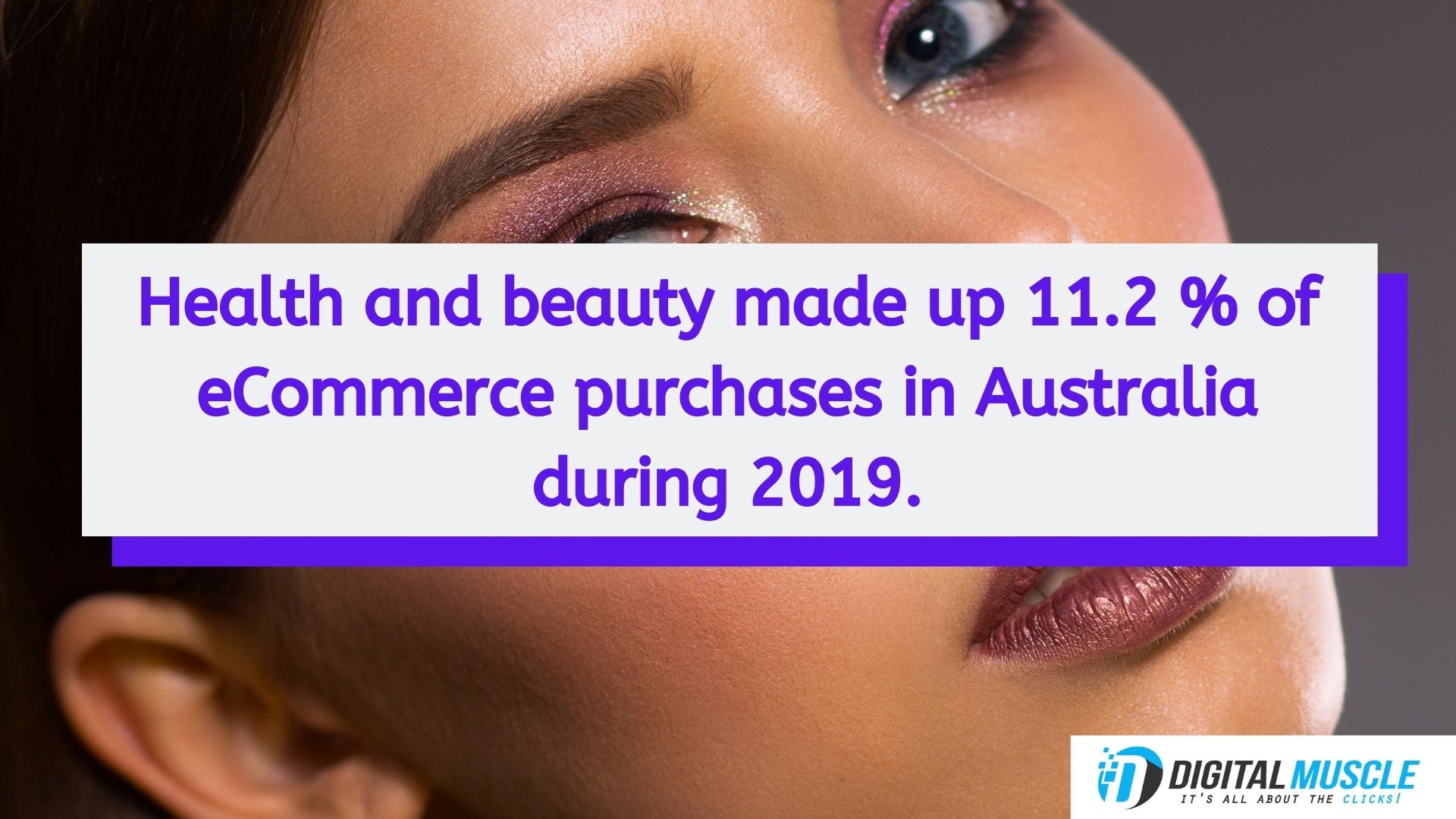 Around 25% of Australian households made at least one health and beauty purchase online in 2019. Also, 13.6% of BNPL purchases were in these sectors.
In a Forbes report titled "Will Coronavirus Finally Drive Australian Shoppers Online?" we saw that Australian consumers spent more time on the eCommerce website and product pages of Swisse. This shows us that customers want to gather more information before they make a purchase.
As a result, we see brand trust and brand awareness as two very important factors considered by Australian shoppers when they buy health and beauty products. Also, those interested in health and beauty are more proactive than in the past.
Simple put, businesses have access to new opportunities in sharing helpful, genuine content to connect with potential customers. Content marketing is becoming a vital aspect of promoting brands in the health and beauty industries.
Also, the use of influencer marketing is growing among businesses. This happens because Australian shoppers are more interested in endorsements than ever.
Home And Garden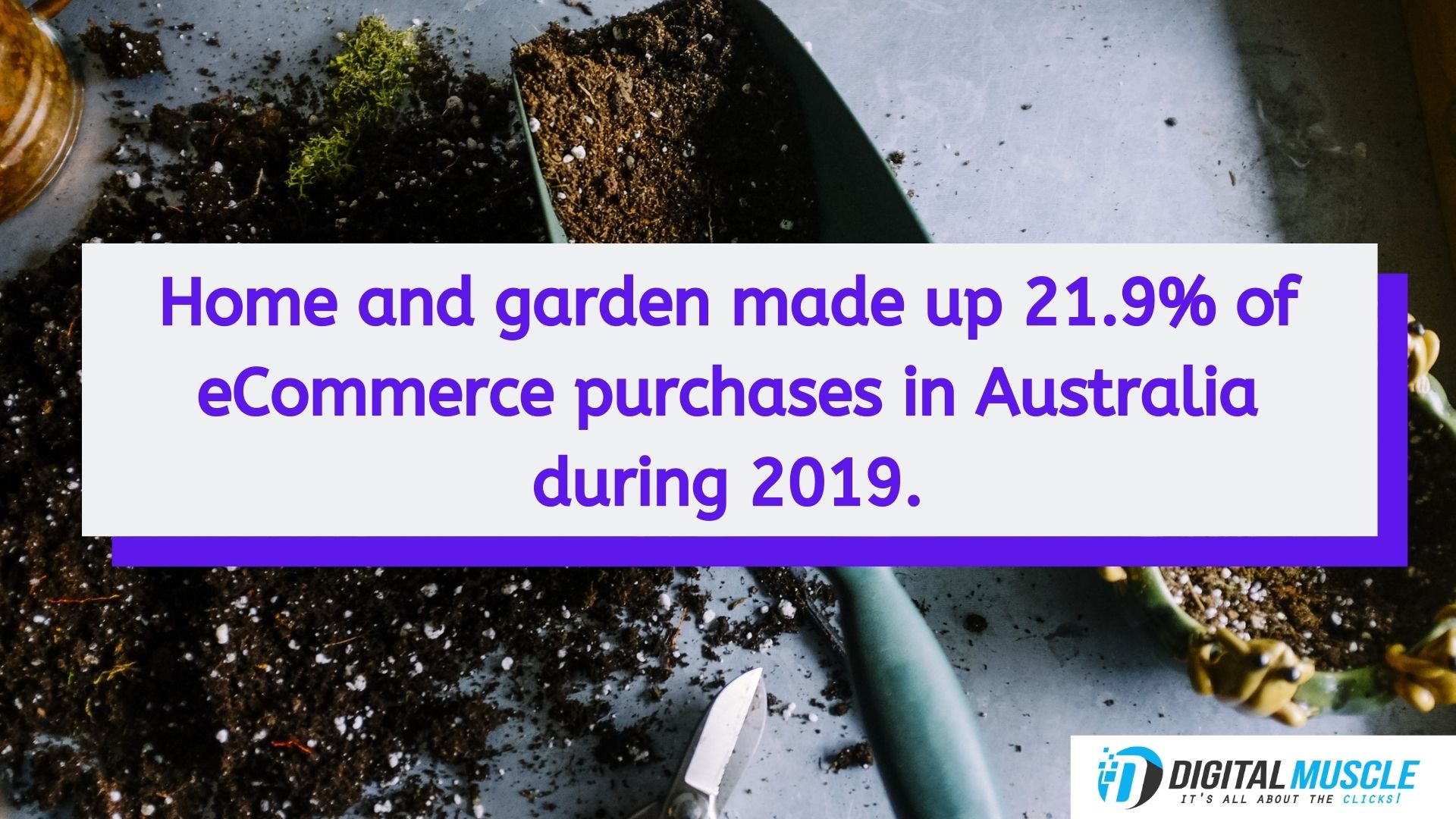 This statistic is made up of:
Appliances and homewares - Over 50% of sector revenue.
Consumer electronics - 29.3% of sector revenue.
Pet products - 12.6% of sector revenue.
Australians prefer buying their home and garden products from local businesses, like Kogan and Bunnings. With consumer electronics, things are different as around 33% of purchases are handled through eCommerce. By 2023, Statista predicts that 42% of all consumer electronics sold in Australia will be generated online.
It is worth noting that the top online stores in Australia for consumer electronics based on net sales are:
Apple
Dell
Kogan
JB Hi-Hi
Amazon.com
As a result, Australian businesses selling consumer electronics have to embrace eCommerce as soon as possible. A failure to do this can lead to a huge loss of sales and even bankruptcy.
At the same time, it is worth looking into alternative sales channels. Obviously, it is impossible to compete with tech giants like Apple or Dell. But, all businesses can use Amazon.com to increase sales in Australia.
Southeast Asia Merchants - A Summary
2020 brought unforeseen challenges that have changed consumer behaviour on a global scale, possibly forever. Right now, Australians are more likely to stay home and will most likely look for work from home opportunities in 2021.
More and more shopping is conducted online, with cross-border eCommerce merchants and Southeast Asia facilitators seeing the Australian eCommerce market as a huge opportunity.
Australians love bargains. This is in the Australian DNA so enhancing market share is all about offering savings on product price and shipping, with quality in mind, of course.
Key Takeaways:
November will bring in huge sales numbers for eCommerce in 2020, being driven by staying at home and an increase in online connectivity.
Millennials and Generation Z have to be targeted for online shopping because of their growing buying power and connectivity.
The competition between online stores can only go up. Due to this, embracing eCommerce sooner rather than later is the best approach for brick and mortar businesses that still did not make the switch.
It is impossible to predict the evolution of the coronavirus pandemic. New lockdowns can appear at any point in time so eCommerce can see even higher growth than what anyone predicts right now.
Social media and search engines are preferred by people interested in online shopping when it comes to gaining information.
Speaking about social media, among the 16 to 64 users, the most used social media platforms are:
Facebook at 90%
YouTube at 80%
Instagram at 65%
Twitter at 29%
Pinterest at 28%
Snapchat at 27%
TikTok's market share in Australia is 8%. However, we cannot take it into account in your reports and promotion strategies because there is a disagreement between the governments of Australia and China. It is possible that TikTok, together with other Chinese Apps, will not be available in Australia in 2021.
These statistics show us that your brand needs to be present On Facebook and YouTube. Also, whenever possible, Instagram and Twitter have to be considered as extra channels to use to communicate with potential customers.
Conclusions
It is impossible to deny the surprising growth of eCommerce in Australia in 2020. If you can utilise your store brand to open channels to trusted and credible experts within your industry, it will undoubtedly help your business at this time.
2020 has been challenging, disrupting supply chains and affecting people's perception of marketing. Social media and search engines are becoming more and more popular as the average Australian shopper is more and more interested in gathering information online before making a buying decision.
What does all this mean for eCommerce businesses in Australia?
For starters, in 2020 and beyond, you HAVE to sell online!
Unfortunately, this can create a new set of challenges for Australian businesses, especially when sales were only handled through brick and mortar stores.
If you decide to embrace eCommerce and you need help, you will need to work with SEO specialists and include social media in your overall marketing strategy.