We all want to forget 2020, and all it brought us, like pain, suffering, and unemployment. But we cannot simply delete everything that happened in the SEO industry because a lot happened.
In 2020, there were 11 Google algorithm modifications, and there was a clear focus on local SEO, which is completely normal since the search engine tries so hard to offer relevant results. And this is just one of the SEO statistics we had our eyes on.
With 2020 almost done, it is time to analyse those SEO statistics that count the most to climb Google faster.
In the following paragraphs, we will look at a list of handpicked SEO statistics we now know and comment on them a little. Let's learn together.
Table Of Contents
There Are Over 200 Factors In The Google Algorithm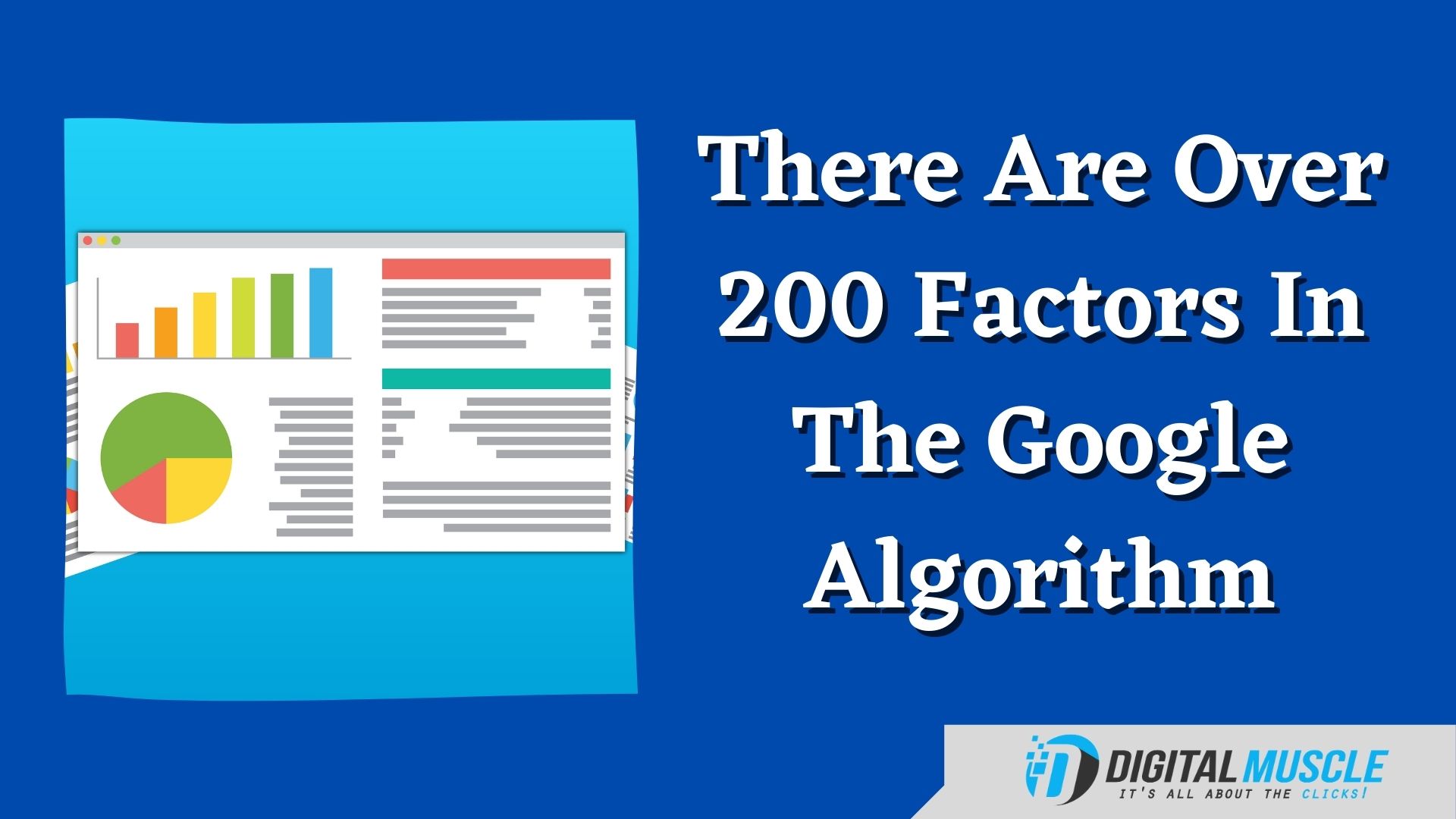 It is important to note that nothing is really confirmed by Google, which is as it should be, or people would manipulate rankings. However, dozens of case studies were done, highlighting many SEO stats, and we are now aware of the many essential factors that help us rank websites.
Obviously, some factors are much more important than others for search engine ranking, like keyword density, which used to be huge but is now just a small part of the Google ranking factory.
Out of all these 200 factors that are highlighted, we should highlight the following:
Domain registration length
Country TLD extension
TF-IDF
Content Length
LSI keywords
Page loading speed
Image optimisation (we have a guide about this that we invite you to read here)
Outbound link quality and theme
Mobile usability
Domain authority
Page age
Domain Trust (also known as Trust Rank)
Site usability
Linking page authority
Nofollow links
Linking content word count
Direct traffic
Brand mentions
Selling links
Make sure you check the Backlinko list for more information.
The First Result Gets 32% Of Clicks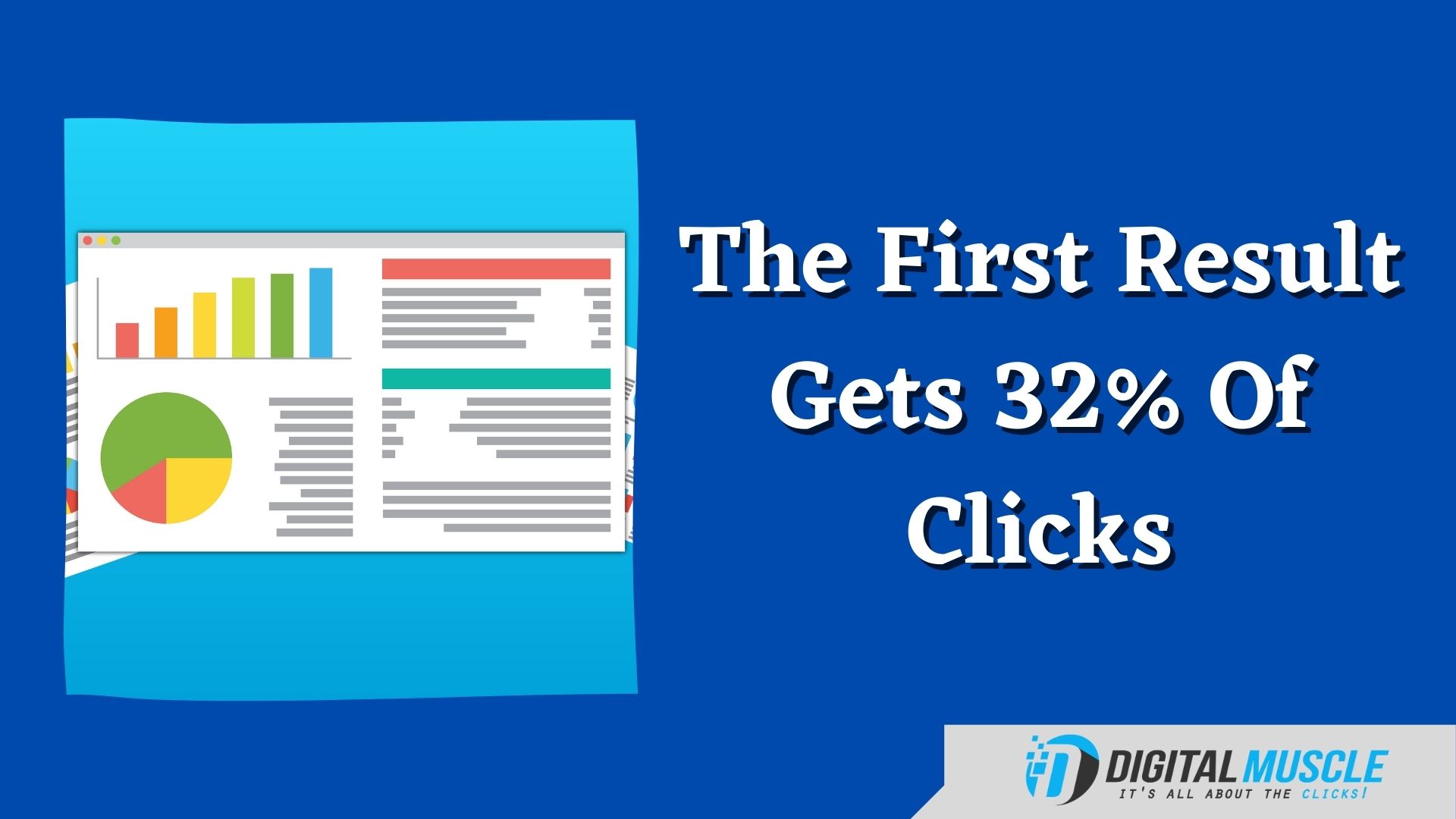 31.7% to be exact, and this is a considerable number. But we already knew the top 3 results get most of the clicks. What is interesting though, is that title tags with a question have a higher CTR, by 14.1%.
Also, most sites receive 8.1 clicks per query. This is a statistic that we should remember since it shows us that a website can rank for hundreds of long-tail keywords with very low search volume.
Maybe, instead of blindly being focused on that money keyword, we should expand and be more strategic in our approach. Perhaps we should actually prioritise the creation of high-quality content that will rank for numerous terms in a search engine and give us those 8.1 clicks per query.
Just something to think about when you analyze SEO stats.
53% Of US Shoppers Always Research Before Buying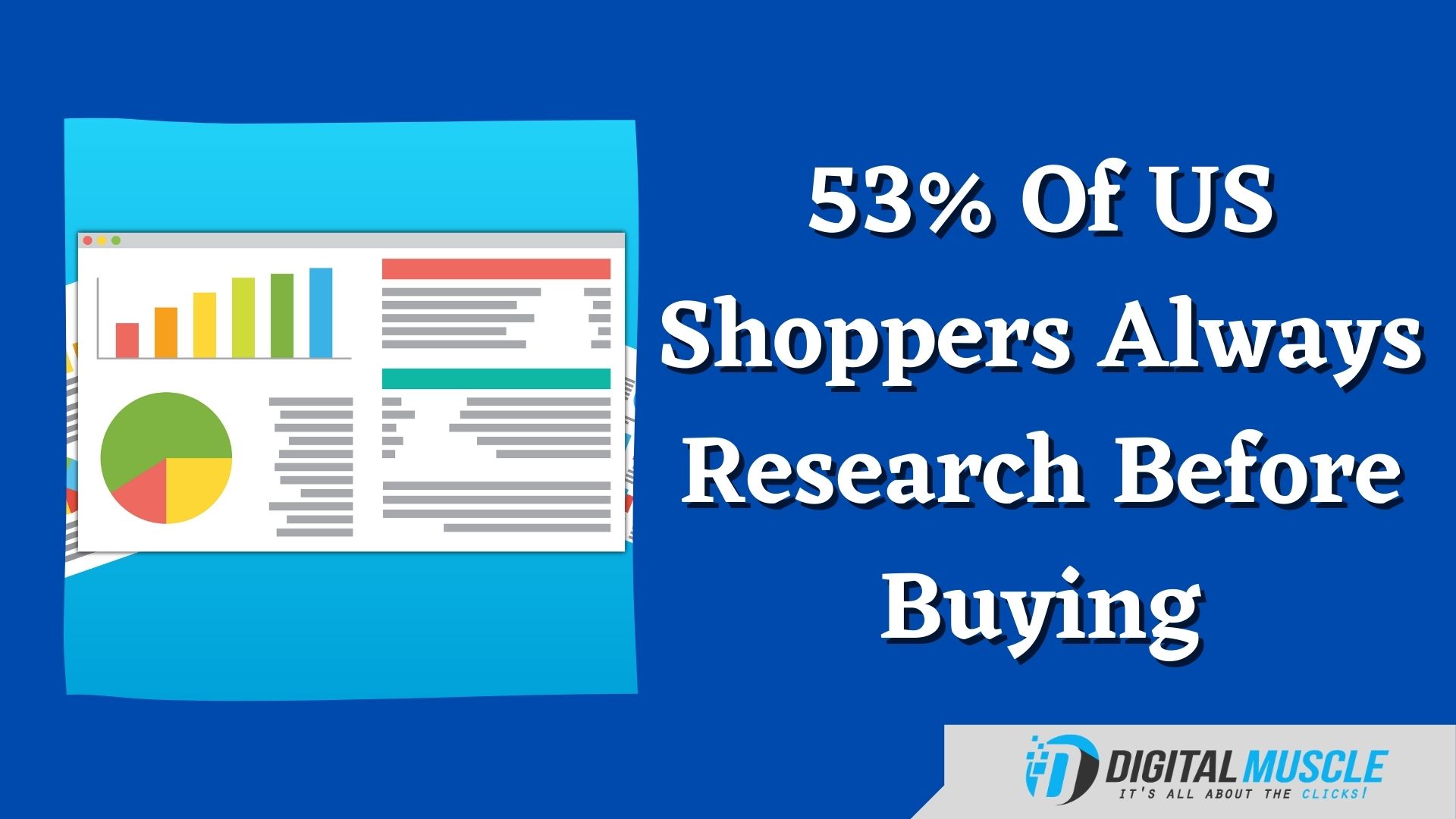 This is one of the big statistics. The statistic is actually old since Google analysed the period between November 2017 and January 2018. Right now, there is a very good possibility that the percentage is even higher.
Why is this organic search stat relevant for SEO?
Because people use search engines these days to do most of their research. If they do not use Google, they use social media, YouTube, or other websites with a search feature.
This statistic tells us more about the type of content that we have to create. It does not matter if we have a lot of search engine traffic when that traffic does not generate income. People look for information, and we have to offer it to them.
60% Of The Top 10 Google Search Results Are At Least 3 Years Old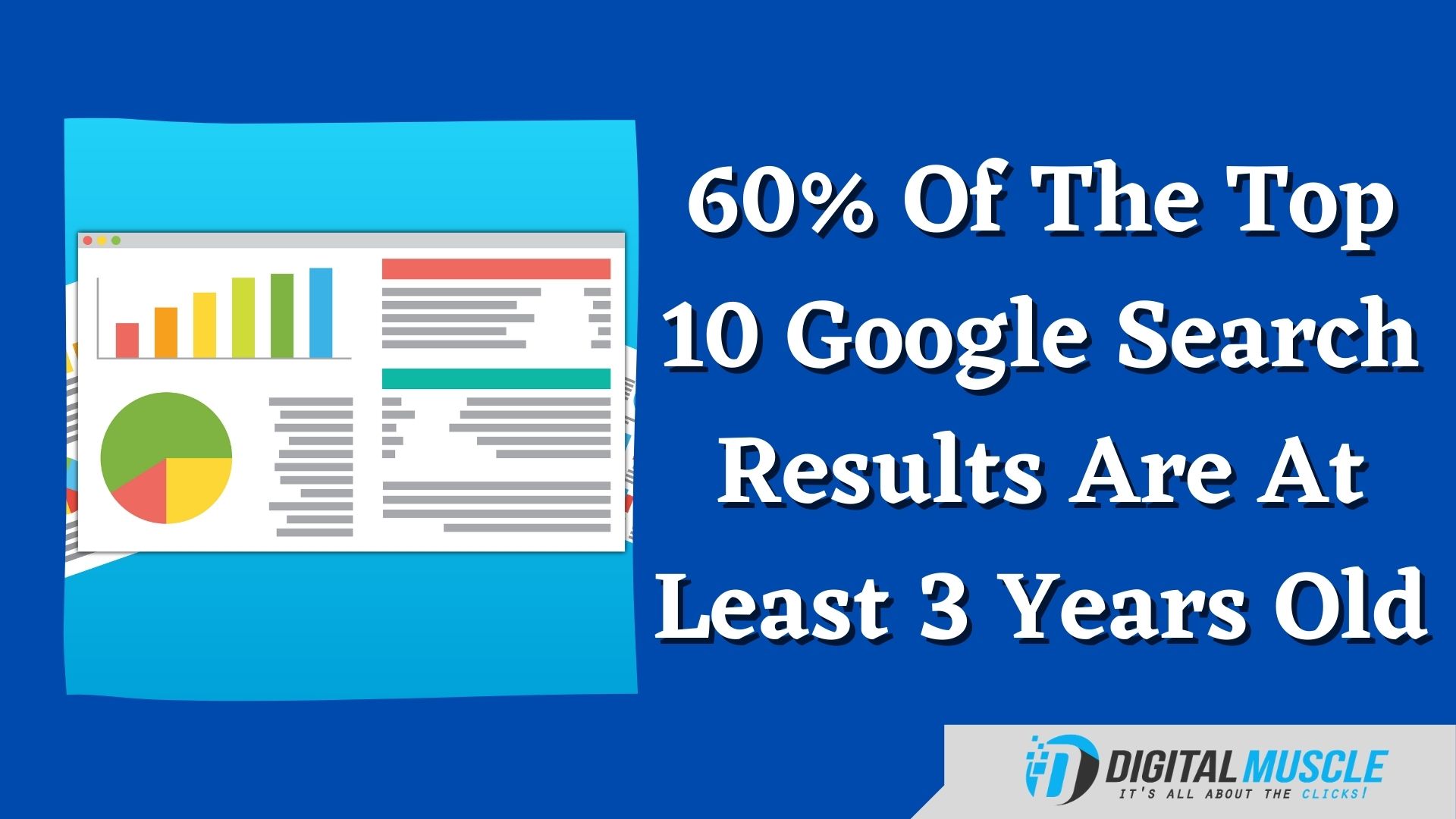 Personally, I find this research done by Ahrefs fascinating because it finally gives us, SEO professionals, the data we need to show our clients that SEO TAKES TIME and actually build a strong SEO strategy.
The older pages dominate organic search results. This means that when someone expects to get a top 3 ranking for a competitive keyword, it will most likely take longer than anticipated.
Ahrefs showed us that 5.7% of pages rank in Google's Top 10 for a minimum of 1 keyword when existing for under one year. It even showed us that for those 5.7% of pages, it took 61 to 182 days to reach the top 10. Most pages never reach the first page of Google.
The Key Takeaway Is:
Search engine optimisation takes time, and you HAVE to be in it for the long run. (But it is worth it!)
The Top 3 Google Ranking Factors Are Content, Links, And RankBrain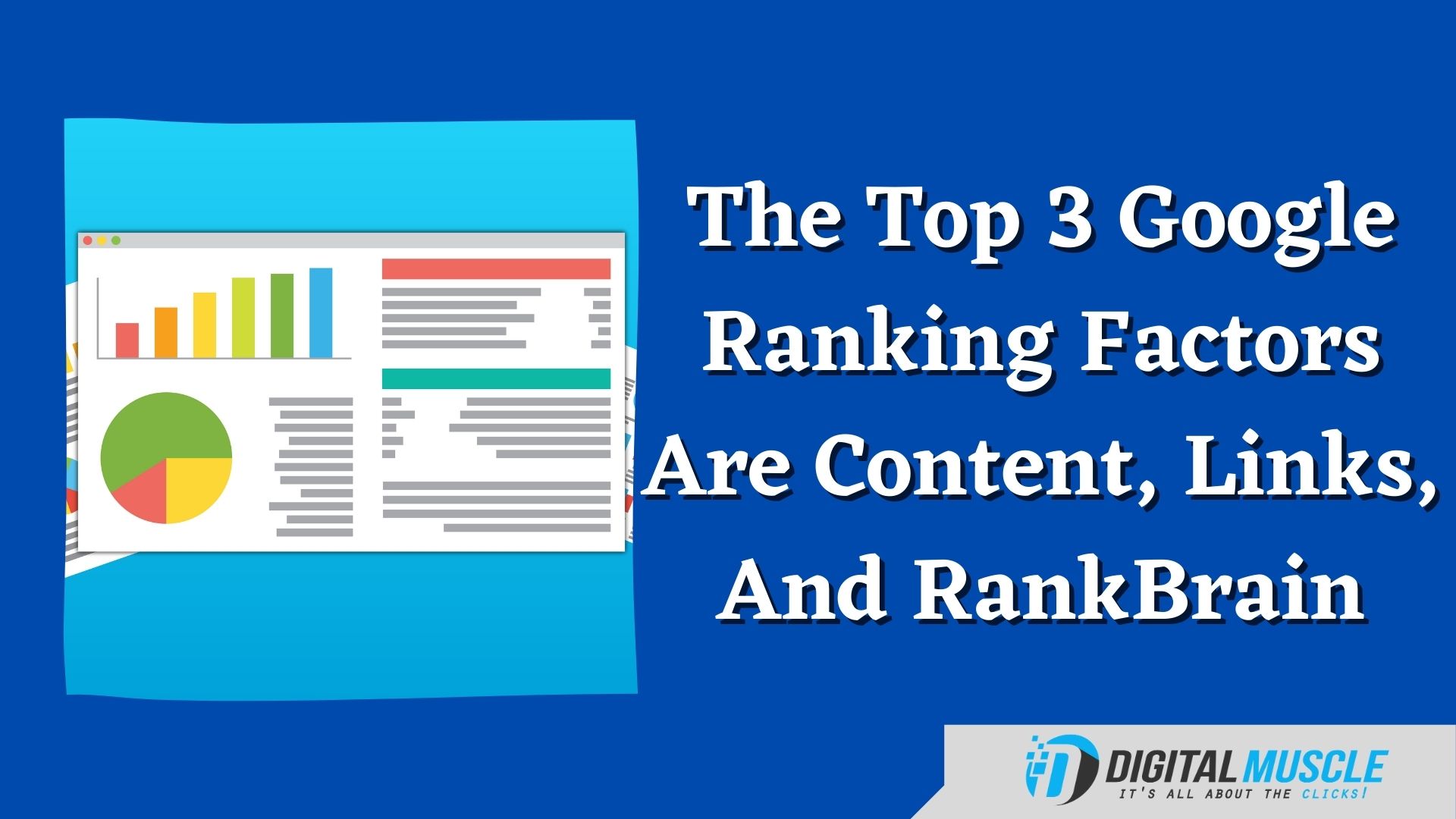 The person that identified this is Andrey Lipattsev, then Google Ireland Search Quality Senior Strategist, so he definitely knew what he is talking about.
In an interview that you can check at the linked page, he clearly pointed out links, content, and RankBrain as the top three ranking factors.
Although the interview took place in 2016, we have to highlight it as being very important for 2021 since it shows us that nothing really changed at the core of the Google ranking algorithm and its organic search approach. Links have always been vital for SEO strategy. Content is getting more and more essential, and RankBrain is practically all about relevancy.
Key Takeaway To Remember:
Search engine optimisation keeps evolving, but its foundation is still the same in organic search.
There Are Around 58 Billion Pages Indexed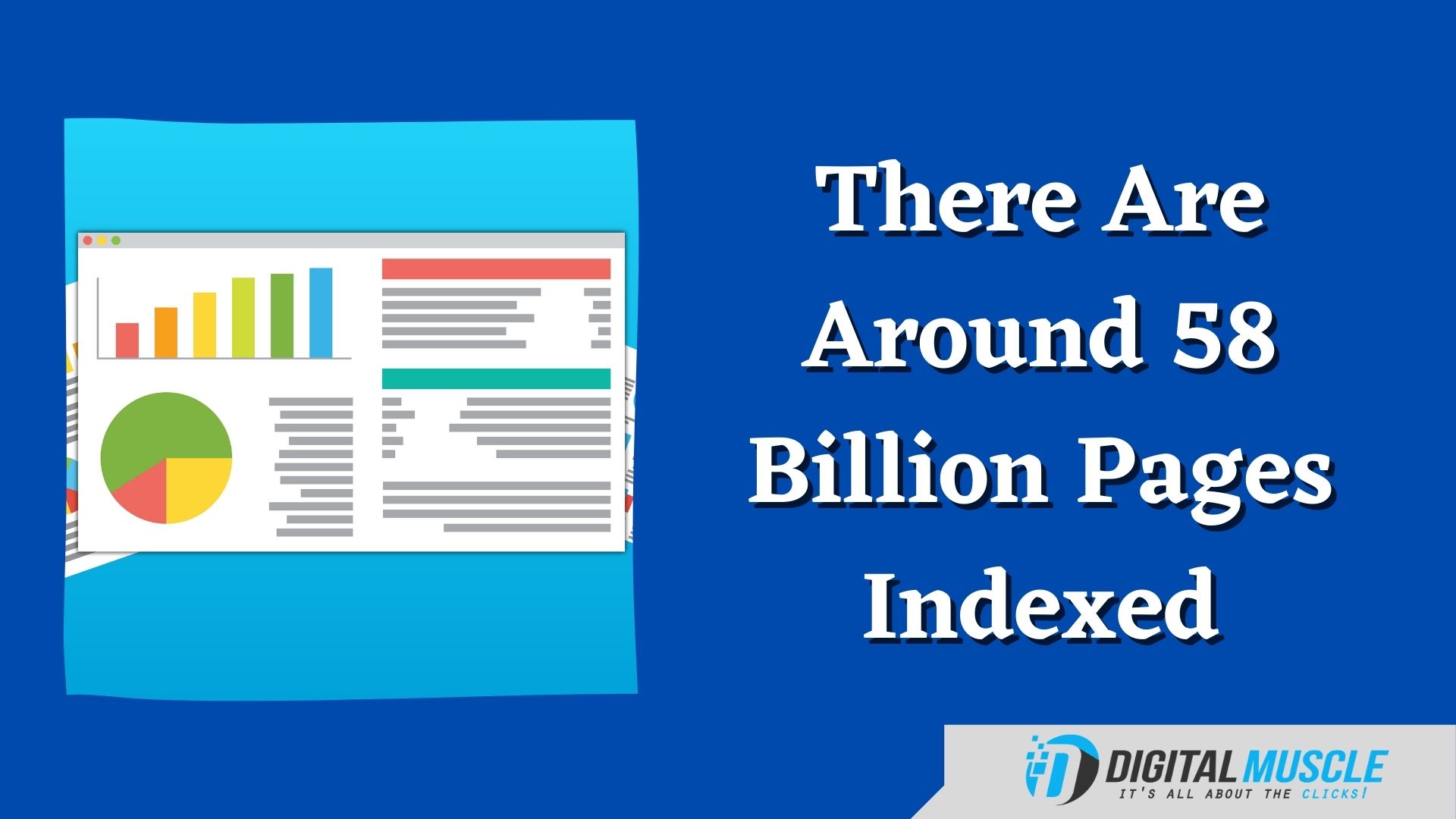 And this number is growing every minute. In fact, SEO stats show that it grew by 38.1% in the past five years, when there were only 30 billion pages indexed.
This shows us that the competition for all keywords to get to the first page of Google is growing at a much higher rate than what many expect.
If we are to start doing work to rank one keyword now, it would be considerably more manageable than a couple of years in the future. And it is much more difficult now than it was five years ago simply because of the sheer size of the competition in practically any industry.
40.7% Of Voice Search Results Come From A Snippet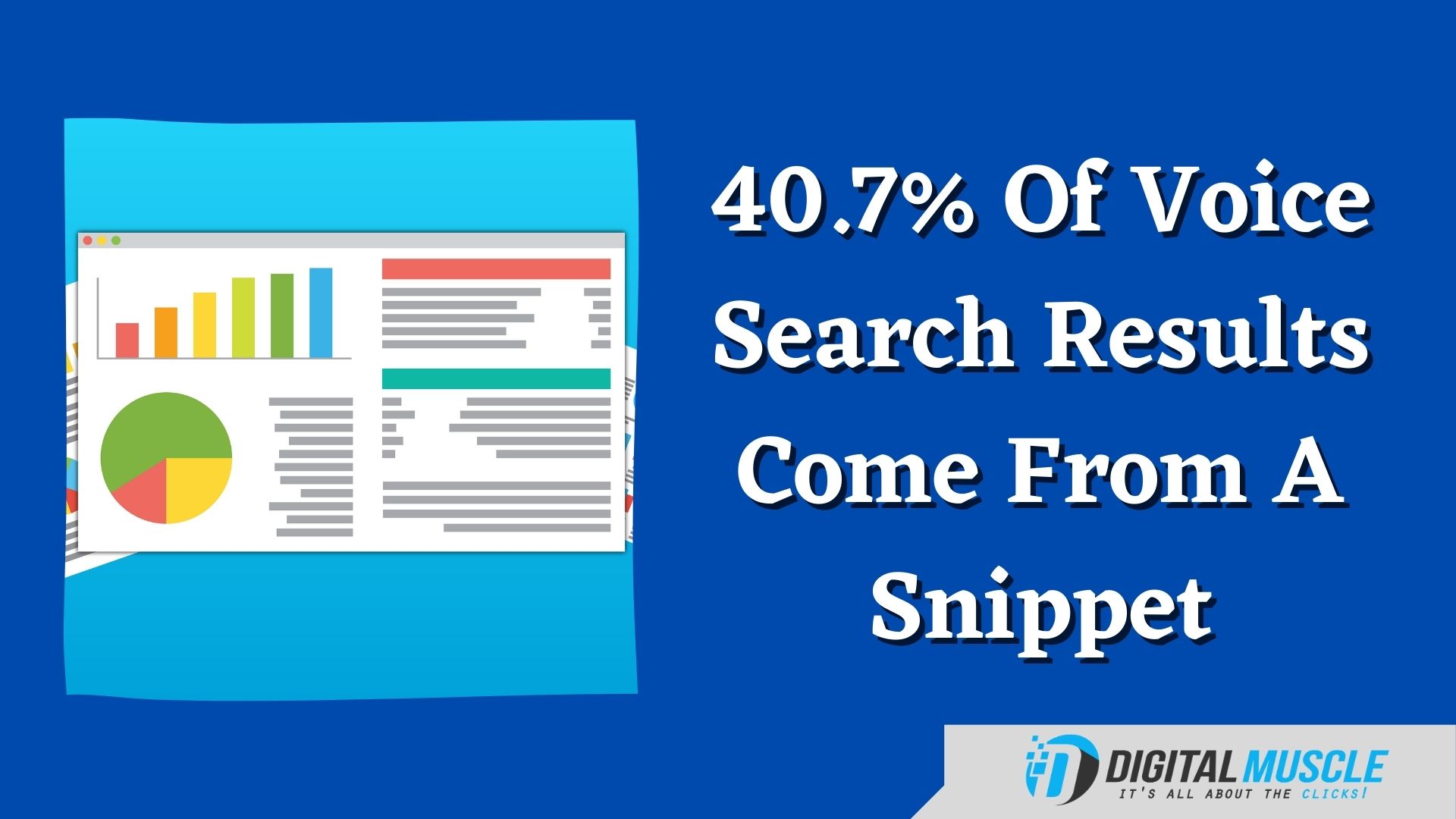 As already mentioned, search engine optimisation keeps evolving. And the next step seems to be what many call "voice search SEO", with numerous interesting SEO statistics.
We simply cannot neglect the fact that more and more individuals use mobile devices and voice search every single month since this changes how we need to create content with local SEO in mind to rank higher in the appropriate searches.
Backlinko's SEO statistics about voice search are all fascinating, but we showcase this one because it shows us how critical featured snippets are. Unfortunately, these are still neglected by most site owners.
Extra Related Tip To Remember:
As an extra related statistic, keep in mind that 70.4% of all voice search results use HTTPS. Get your sites secured for great local SEO results! And voice search results only contain around 29 words and have an average reading level.
YouTube First Page Videos Have An Average Length Of 14:50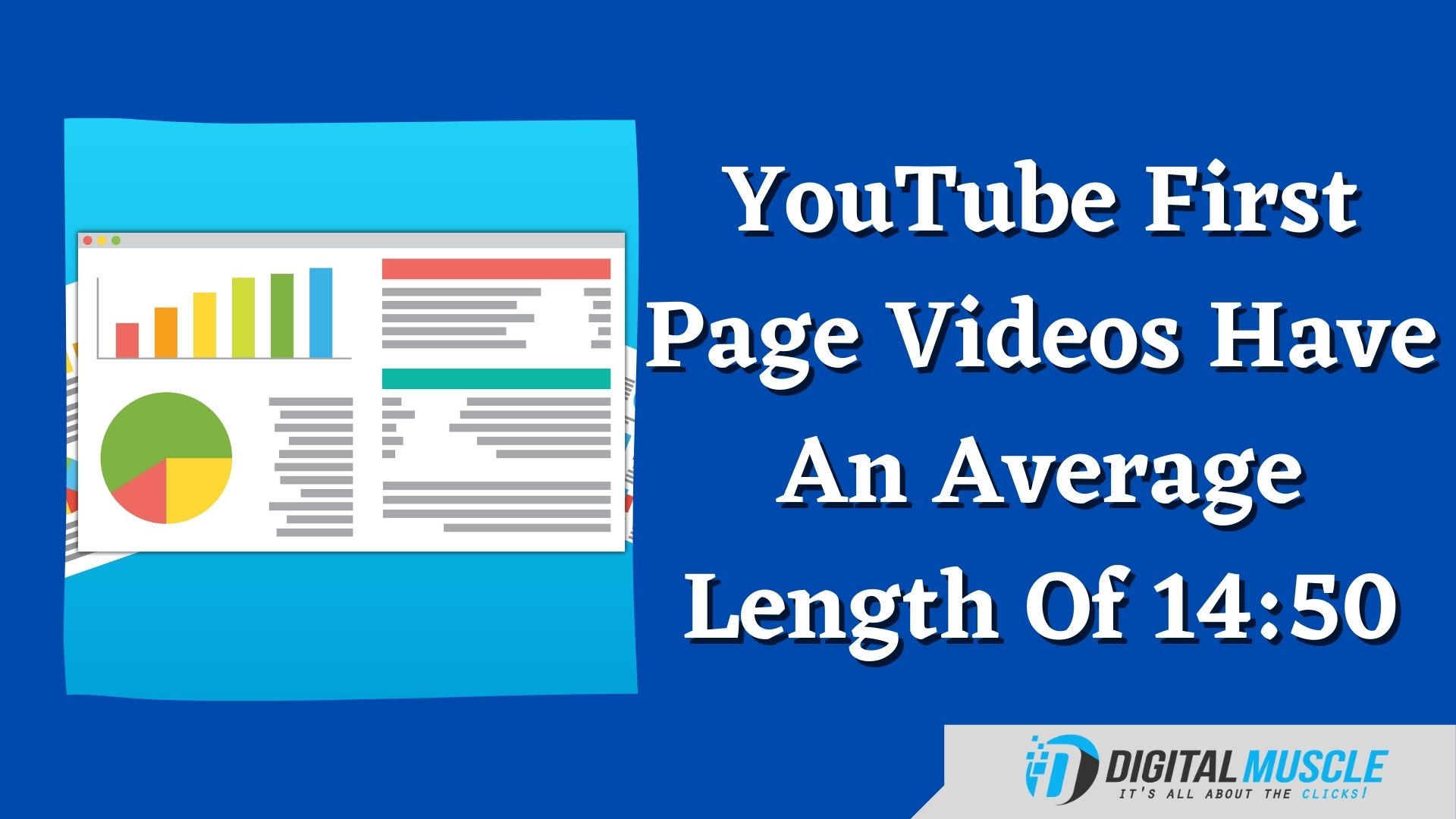 Why is this SEO statistic important? Why are video SEO statistics for 2020 even relevant?
Because it highlights the fact that many people watch (and even read) excellent content. This is true even for those that use voice search to look for content.
In the past, the practice was to create videos of just a few minutes since the belief was that people do not stick around to watch. Nowadays, we know that the average first-page videos are over 10 minutes long and that 68.2% are offered in high definition.
You might also want to be aware of this when you create your SEO strategy: blog posts with a video in them have an impressive 53 times higher chance of ending up ranked on Google's first page, according to a report by Convince & Convert.
So, the next time you want to create an excellent blog post, you might want to look for or create videos that offer a better user experience. If you take this approach in digital marketing campaigns, your organic traffic boost might be of up to 157%, and you will earn more organic backlinks.
76% Of Google Users Searching For Something Nearby On A Smartphone Visit The Business In Under 1 Day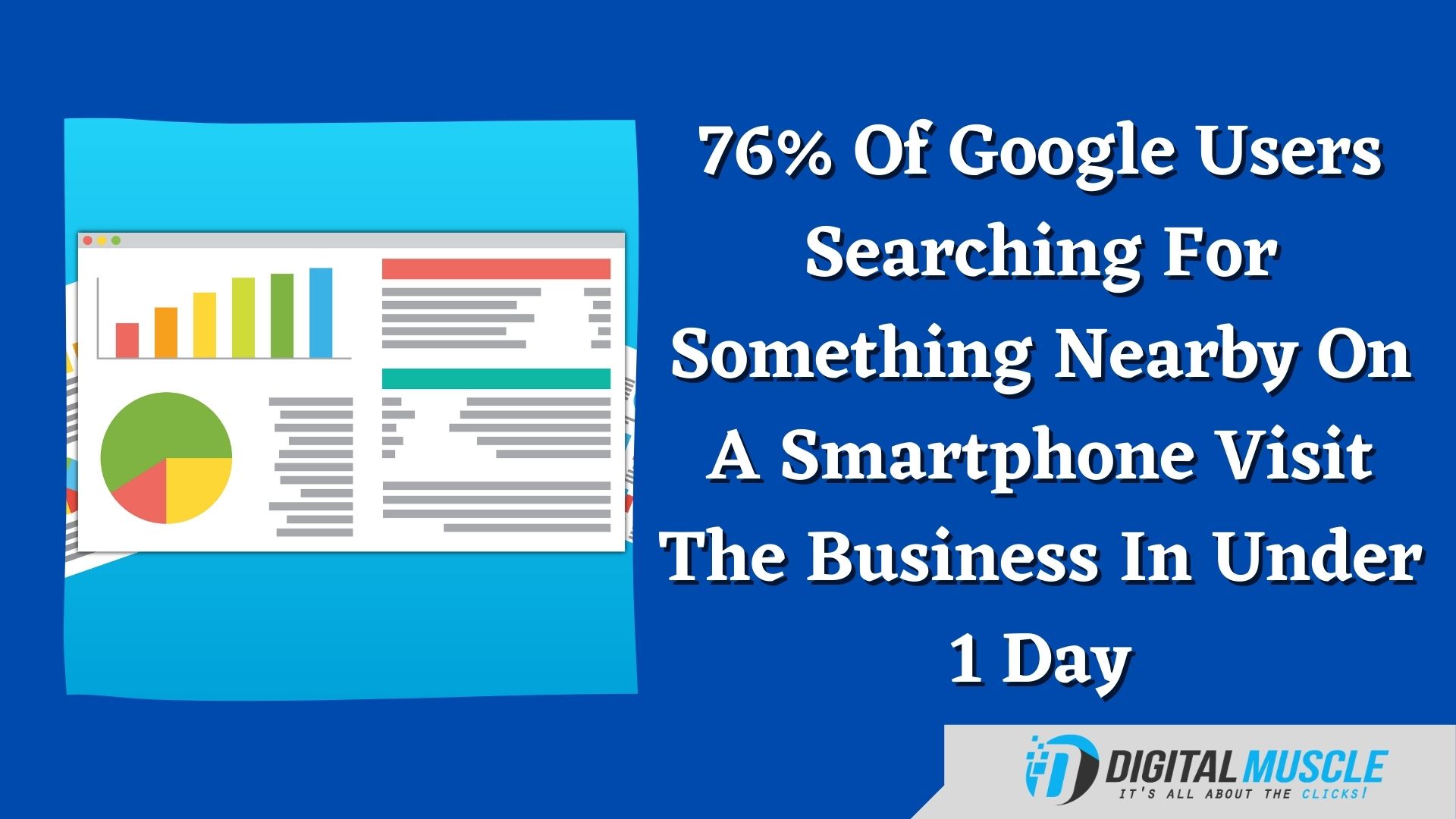 The world is going mobile so we should analyse related SEO stats. Even with the colossal health crisis of 2020, people still want to move around and visit a store within their surroundings. The fast evolution of mobile technology highly facilitated this and Google considerably improved local searches. Nowadays, using a smartphone makes it very easy to access the internet. And it affects all SEO stats.
This SEO statistic is essential for 2021 because 28% of all local search results lead to a purchase. Such a thing is vital for small, local businesses.
In 2021, we cannot do SEO work without looking at local SEO statistics for Google search. Every single business with an office of any kind can benefit from local SEO.
Also, we have to prepare our websites for mobile devices. This includes optimising images, content, scripts, and do all that we can to increase page loading speed.
Keep in mind that the total number of organic search sessionwith a local intent sums up to 37,000 per second. SEO stats show us that, overall, 32.8% of all the internet users visit local businesses, which is a number nobody can ignore.
Because over 50% of all the Google searches carried out are done with a mobile device, and this number keeps growing, NOW is the time to optimise sites properly. In fact, it is already pretty late and should have already been done before doing anything else. This is how important mobile optimisation is for modern organic search engine optimisation and search engine results. Mobile SEO is simply vital.
Extra Related Tip To Remember:
If it is possible, always verify a Google My Business listing. It drastically increases success with mobile searches and is an effective SEO tactic no professional neglects.
27% Of People Use Voice Search On Mobile Devices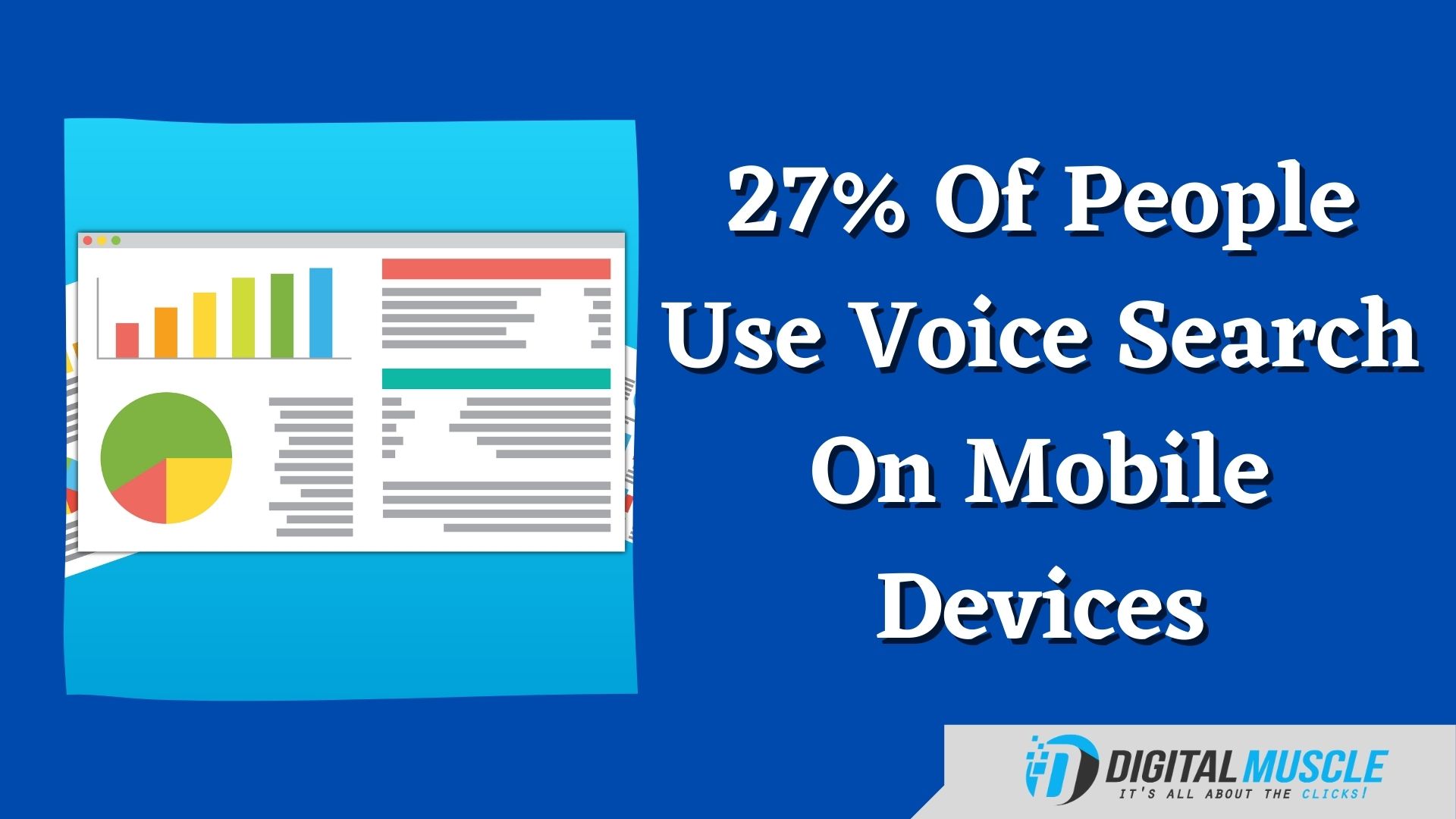 Source: Google Mobile SEO Statistics
In fact, the mobile SEO-related statistic is undoubtedly higher because the last analysis done was at the end of 2018. We can assume that around 1.1 billion individuals use voice technology every single week.
This is just another stat that tells us, SEO professionals, to prepare for voice search being dominant. Although we have no idea when this will actually happen, it will surely be sooner than anticipated.
We also know that 87% of all smartphone owners actively use search engines every single day. And 70% of consumers perform product research with the use of the internet. Common or generic search terms are used for research purposes, while specific keywords with buying intent are used when consumers are ready to make a purchase. We practically need to look at the Google search queries
75% Of All Google Searches End On The First Page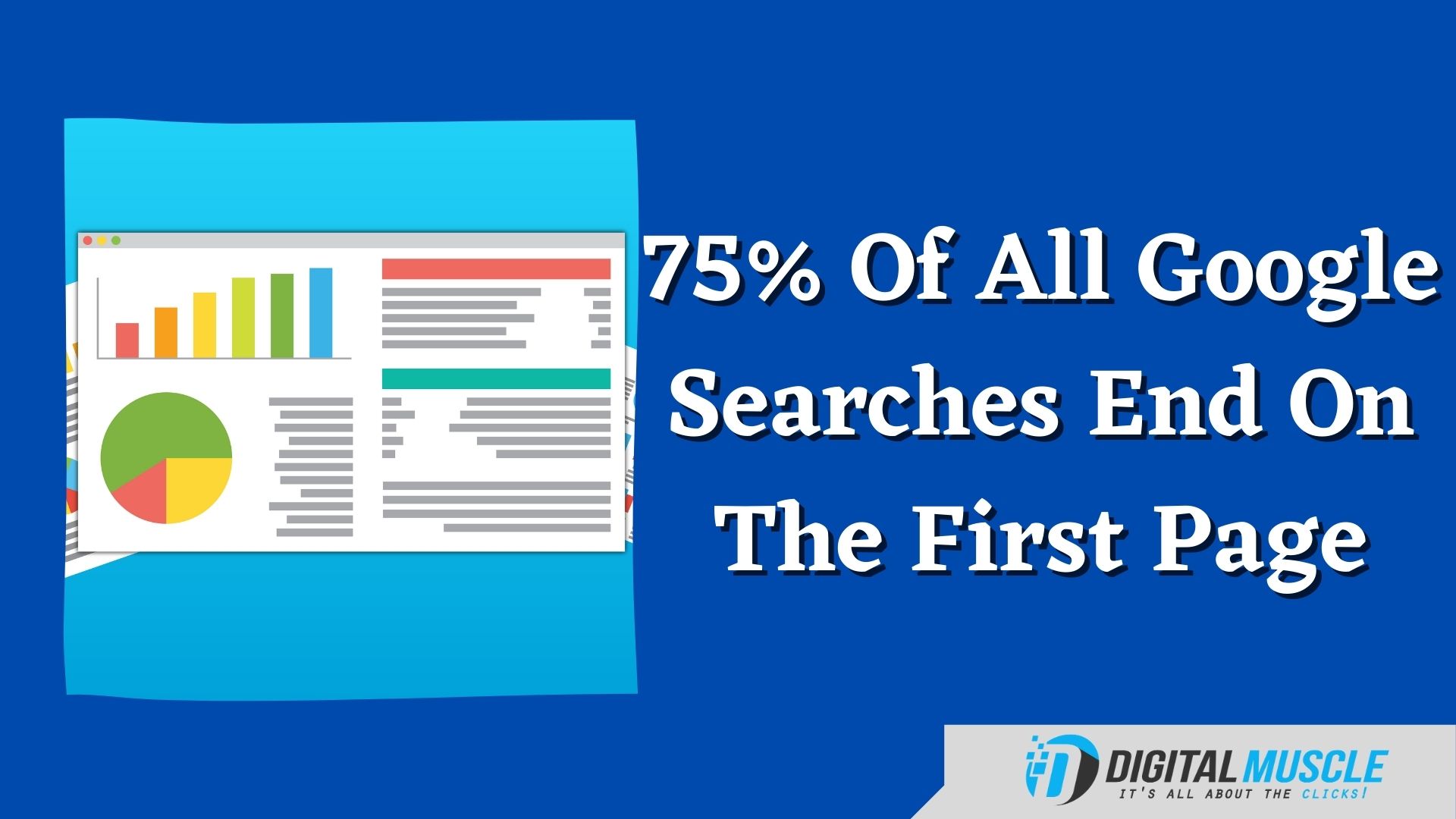 Most searchers never go past the first ten Google search results. 75% of users simply stick to page one. As expected, it is the very first five results that are clicked.
As a result, we can easily deduce that we have to do all the work we can to rank in the top 10 since we have to be on the first page for the money keywords.
You should also know that 80% of Google searchers actually ignore the paid results. SEO is thus a huge priority when you want to rank well and get good organic traffic from the search engine.
The Average Content Length For Top Ranked Pages Is Over 2,000 Words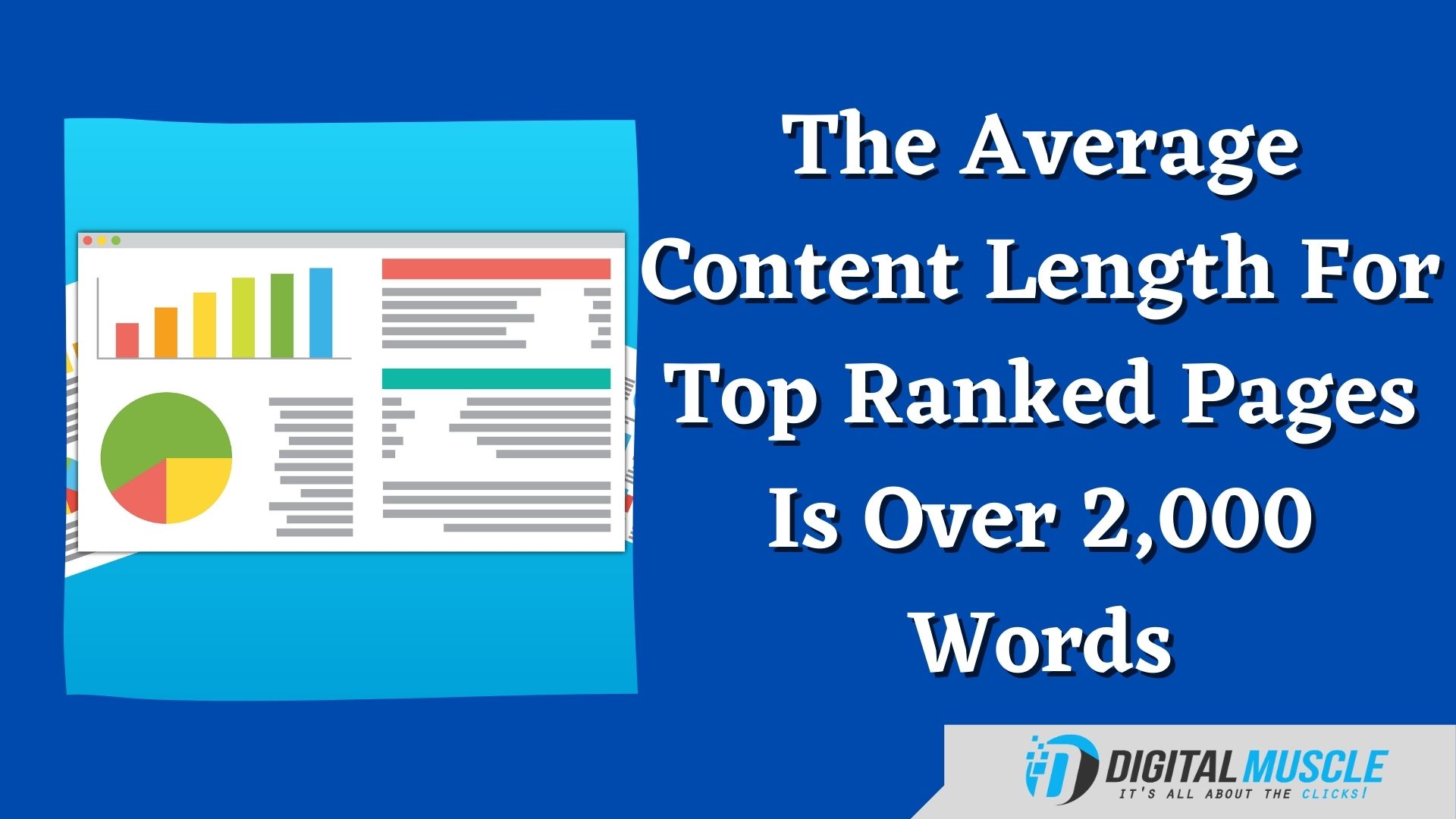 For a long time, people have been talking about the attention span of a goldfish. The consensus was that humans have a lower attention span. This was proven to be incorrect.
In the past, most SEO professionals were creating content of around 500 words. Unfortunately, some still do.
If you want to rank high in search engines, you need to go in-depth with your content. Basically, the article needs to be as long as is necessary to cover all basics. At the same time, the questions of the audience have to be answered.
Remember that there is always a reason why someone does a Google search. People want specific information, and you have to offer all of it.
Because we now have evidence showing us that Google prefers long-form content, we have to invest more in quality, not quantity. This is true for both the articles we post on the sites we try to rank for organic traffic and the content we create for backlinks, like guest posts. It is even important for a page of search results that appears when using voice search.
Over Half Of Pages Do Not Have A Backlink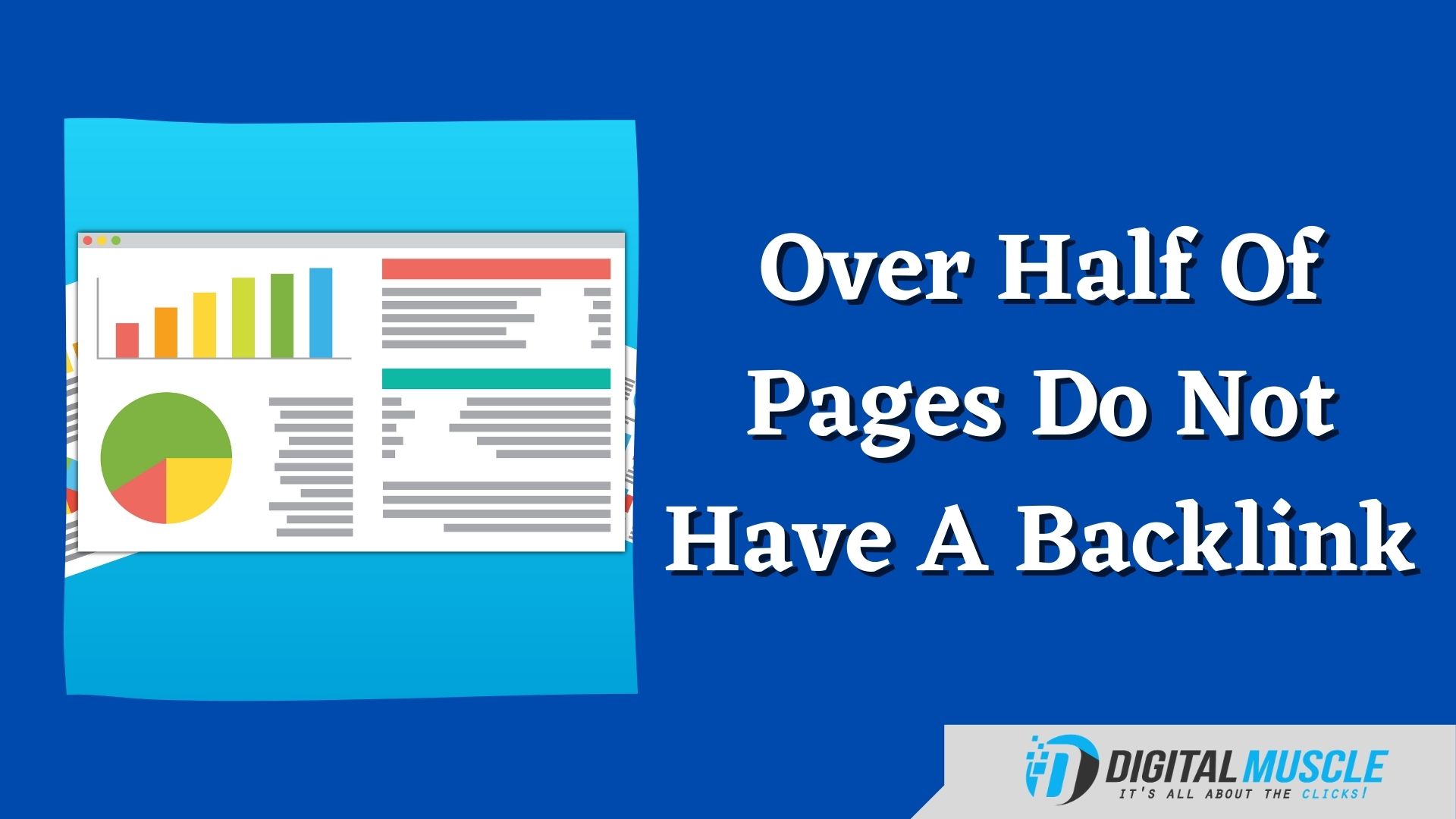 Ahrefs consistently analyses millions of web pages. It showed that 55.24% of all pages have zero backlinks. Also, 29.79% only have 1 to 3 backlinks. To keep things into perspective, only 0.11% of pages have over 100 backlinks.
At its core, the foundation of SEO is the creation of backlinks. Marketers need to create very good content, publish it, and then obtain backlinks from sites with a very high industry reputation. This is how you outrank your competition. As long as the competition does nothing, which never happens.
Basically, you need to focus on backlinks as one of the most important SEO tasks performed. There is no way around it, and things will, most likely, never be different.
The Most Important On-Page SEO Element Is The Headline Tag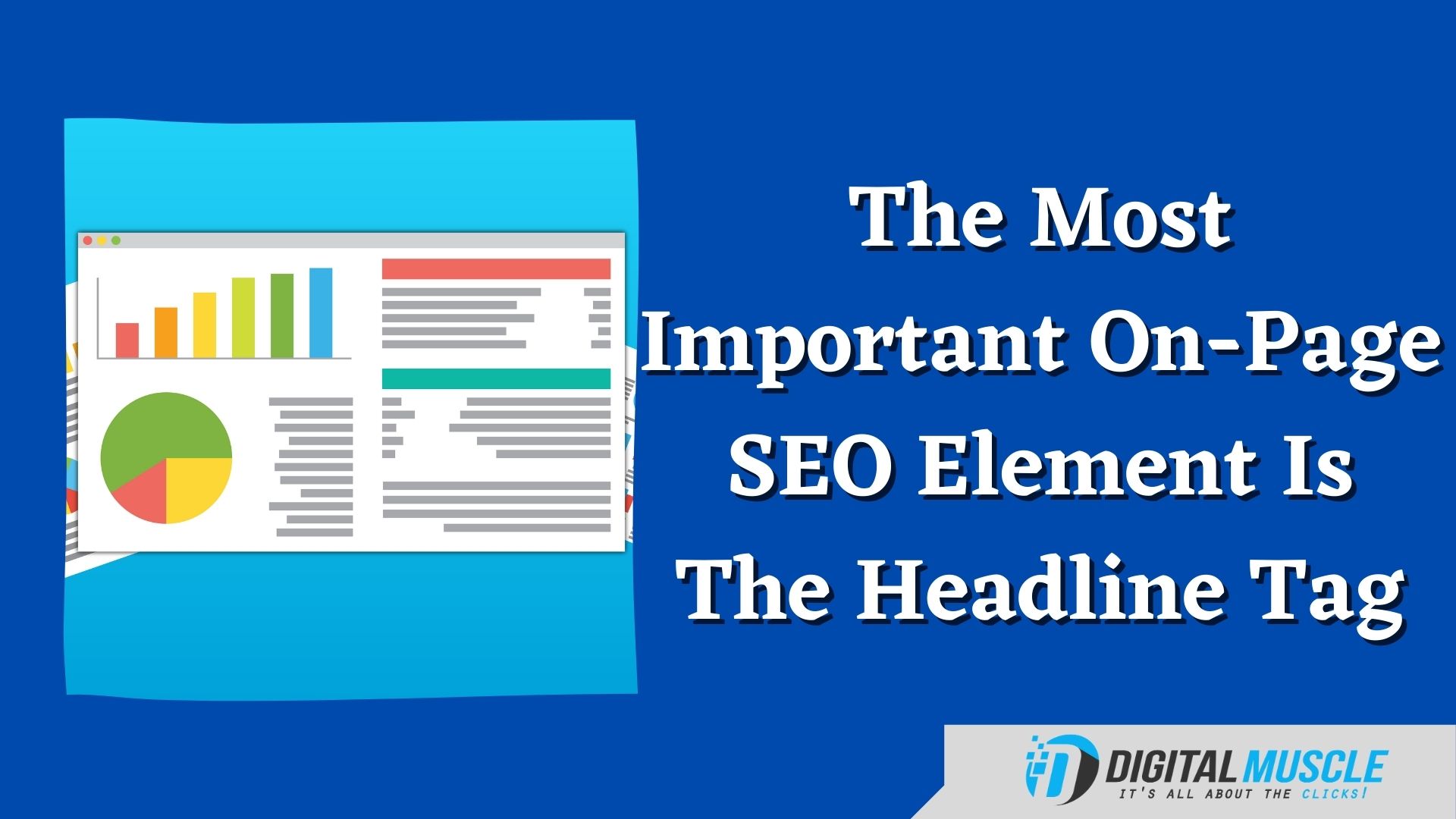 Many SEO experts (36%) agree that the most important on-page SEO element is the title/headline tag. This is why you need to take all the time required to create the best possible headline.
Remember that you can actually spend numerous hours writing incredibly good content. Then, if the headline is not engaging, few people will get to see it.
What some people do not understand is that the headline is not important just for search engine optimisation. It is also important for social media feeds. Headlines can even appear in featured snippets.
Obviously, the headline should include the main keyword you optimise the page for. However, this does not mean you should not be catchy.
Also, as an extra tip to remember, never use any clickbait, of any kind. Such a practice will only hurt your site in the long run. The headline has to show the potential visitor what he/she will find after clicking. If this does not happen and the article is terrible, the user leaves, the bounce rate goes up, and the time on site goes down.
People Search With Long-Tail Keywords More Than Short-Tail Keywords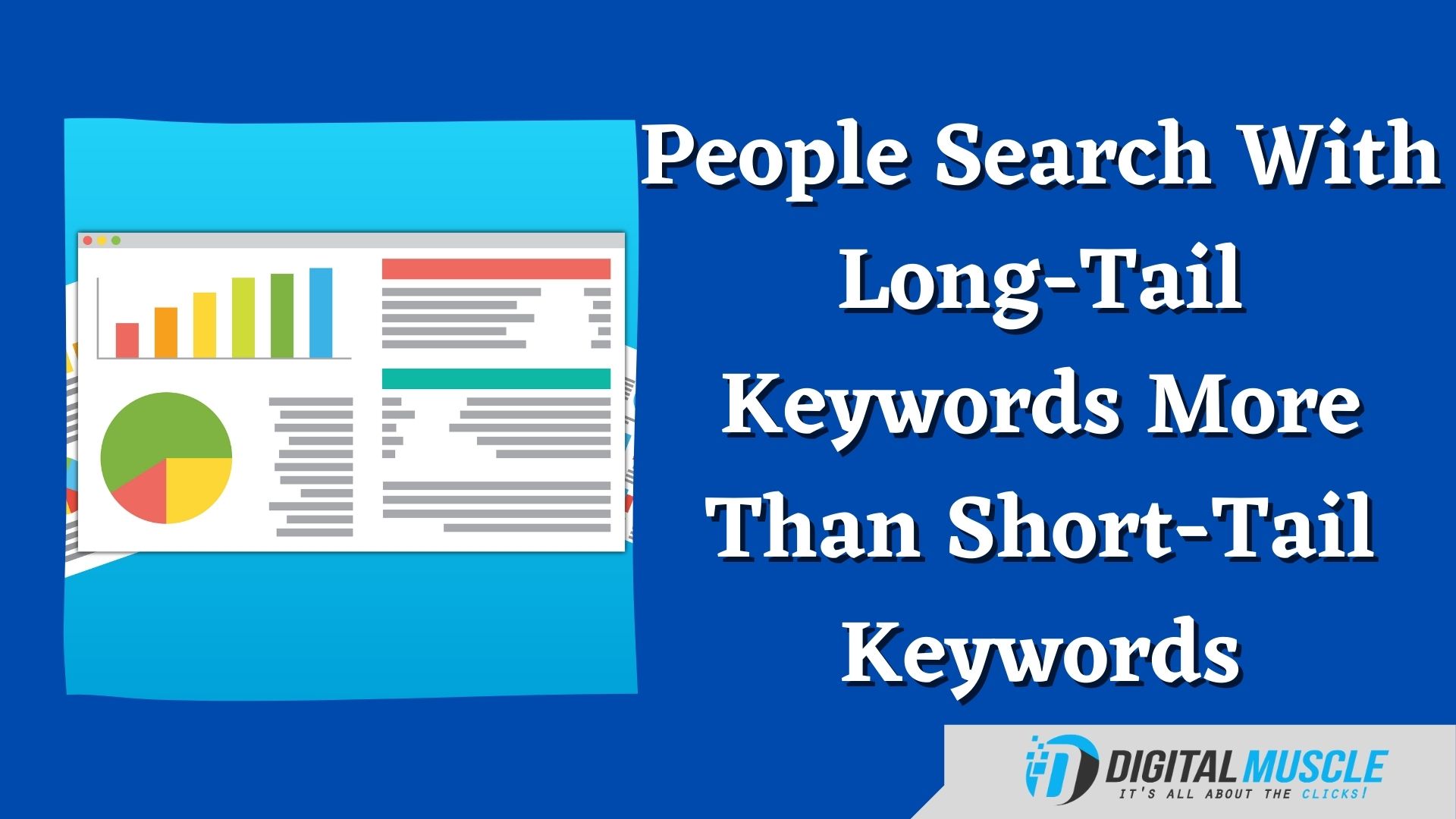 More individuals use at least four words when they look for a topic than those that use one or two. The reason for this is straightforward. When you use more words, the results will be more specific and accurate.
Using just a couple of words means results are broad. You have to narrow them down and become more specific. Think about a voice search result. How would you look for something by using your spoken words? Such keywords are valuable when ranking on the first page because of user intent.
Just visit Google and search for "SEO". You will see so much variation that you can clearly understand why it is not a good idea to optimise short-tail keywords mainly. Search for "SEO statistics", and you will see better results, most just with SEO statistics. Then, narrow down your search even further and look for "voice SEO statistics". You get the point.
Enhance your link building campaigns with voice search result queries and look for Google ranking on the first page for the longer key phrases. A long-tail keyword top 3 search result can lead to countless sales.
22.6% Of Google Search Queries Are For Images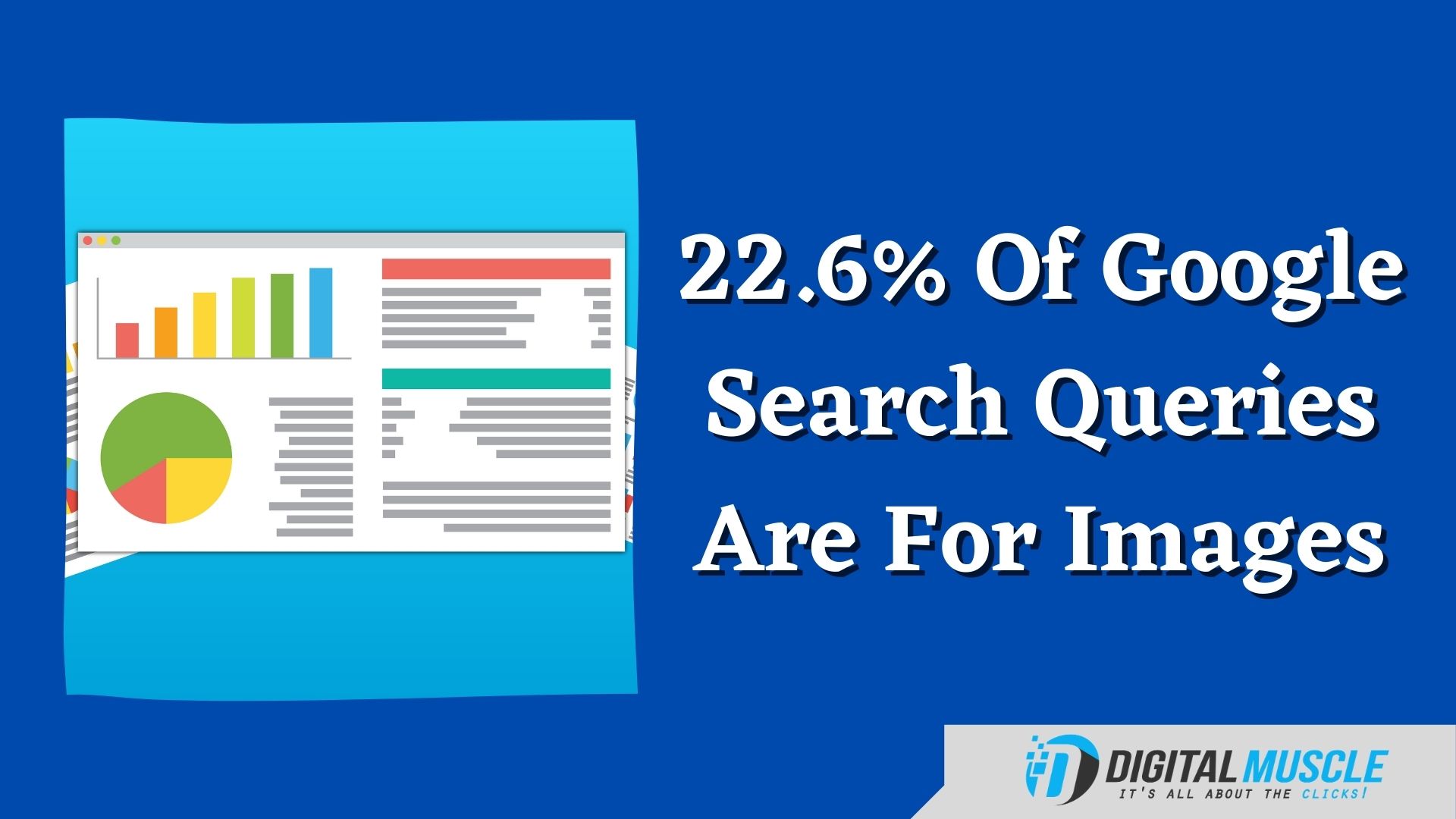 Source: Moz
After platforms like Instagram and Pinterest became popular, visual content started being what people expect to see on a day-to-day basis. Right now, a rather large part of Google searches is for images, like infographics, or images that could be pinned.
We recommend that you take a look at our article about Image Search SEO, where we discussed how images could bring you extra traffic. For some businesses, it is even more important than link building.
This statistic is important for us because it shows us there are numerous traffic sources available. We do not have to rely just on Google searches blindly. Image searches are almost a quarter of all Google searches.
Then, we have all the other possible traffic sources, like Facebook, YouTube, and other search engines like Google. Fortunately, if we work right from the start, it is very easy to take advantage of countless traffic sources. Having the first page on Google is not the only way to go.
General Advice To Get Better Search Engine Rankings In 2021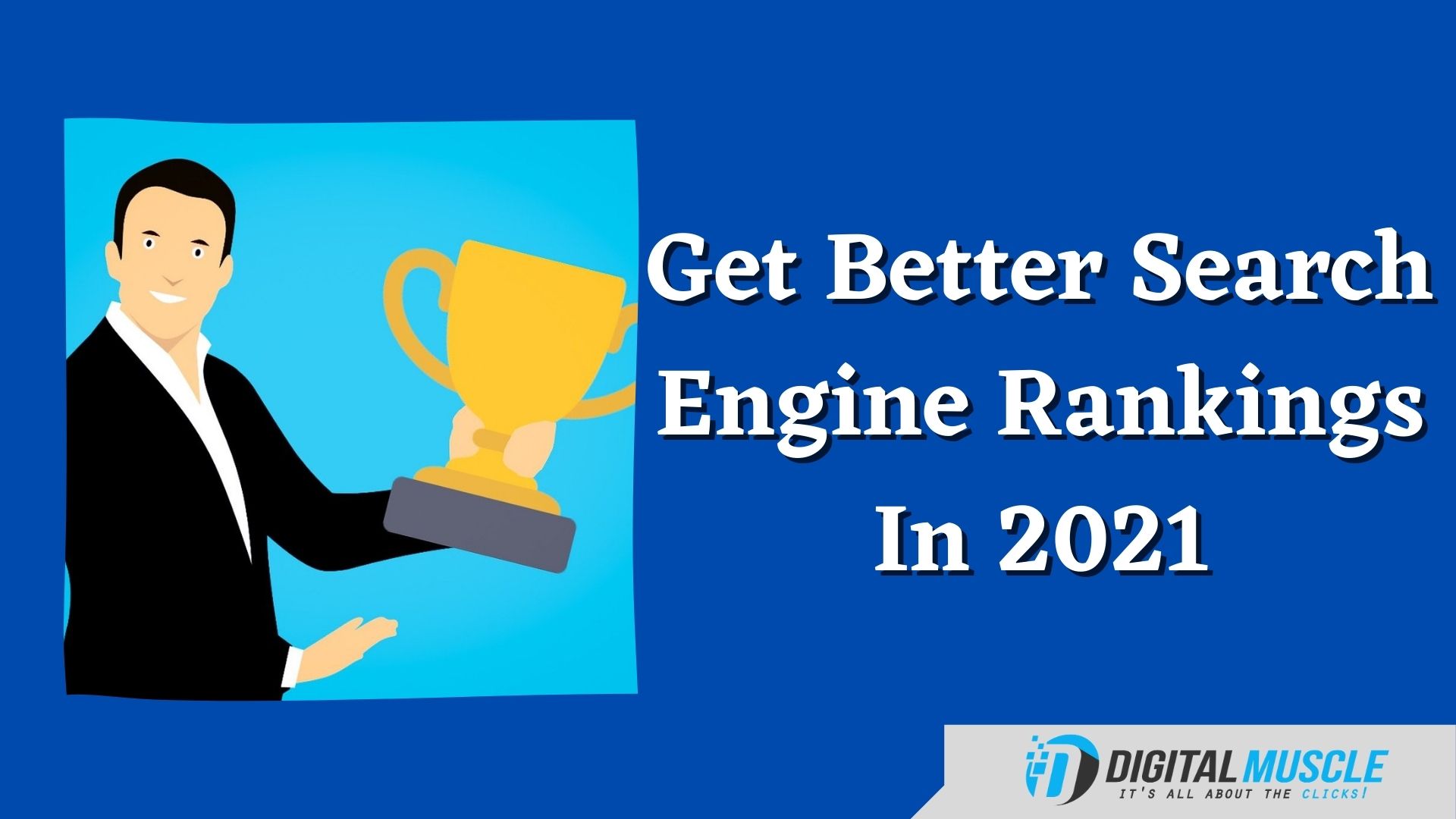 We chose the SEO statistics for 2020 that we think are really important for 2021. However, there are many others that we purposely left out because we will talk about them at a later point in time. So, make sure to follow us on social media (Twitter, Facebook).
It is a certainty the following actions will help you to get better search engine rankings in 2021:
Write your content for humans first. On-page optimisation for the technical side of SEO should come second.
Frequently update your content and do not forget about Image Search.
If you want to expand your content channels, seriously consider YouTube. Just make sure you add a backlink to your pages.
Always look at how mobile SEO statistics evolve since you never know when search engine results will be completely dominated by mobile devices.
Try to incorporate Voice search queries when you optimise your content for local SEO since they result in a purchase.
Don't forget about on-page optimisation, as highlighted in the SEO statistics for 2020 above. This includes quality text content, headers, images, bullet points, HTML, page speed, AMP, and everything else.
When doing link building, do not blindly focus just on the first page of search results. Think about different approaches, like local searches and mobile searches.
Don't forget about local SEO statistics and local search in general. You might think that you do not need it, but you do, especially because most of what you will do will influence mobile search results.
Focus on long-tail keywords. This was always a good idea and remains a great idea.
Video SEO is not necessarily just about YouTube. It also involves important Google SEO statistics you have to take into account, including about mobile search. Always take your content marketing to the next step to scroll past the first page top 5 by trying to include more than just text.
Optimise your content for voice searches, including questions and phrases normally used when they use such technology.
Also, the last thing to highlight is that Google keeps changing its ranking algorithm several times per year, leading to new SEO statistics. This might make you focus on those changes instead of the big picture, which is quality content.
Remember that it can take years to get the top ranking for money keywords. With this in mind, always focus more on your content and make SEO modifications after.