As a marketer, we all love Pay Per Click for its effective reach to the audience. And guess what? It is cost-effective too. Isn't that's great for marketing? You are getting relevant traffic and you don't have to spend more. This is the magic of Pay Per Click aka PPC.
There are many other traditional advertising media such as television, newspaper, flyers and much more. As I said, they are traditional and costly as well. All businesses cannot afford them. Some have financial issues while for some businesses, traditional advertising just doesn't generate desirable results.
This digital era didn't just spawn a business with a website but also a paid advertising platform where they can showcase their website. PPC is not just a paid advertising platform, it is brainy too.
You need to plan every move of yours. Your choice of keywords, keyword density on your website, your target audience and other things as well.
So, if you have a small budget or you just don't find traditional advertising platform ideal for your business, PPC is the way to stand you out from the competition.
Just to clarify, PPC is not just a platform which will rank your website directly. It is a topology of several factors that combine and then give you high rankings.
A Bummer: Say No To Generic PPC Strategies In 2018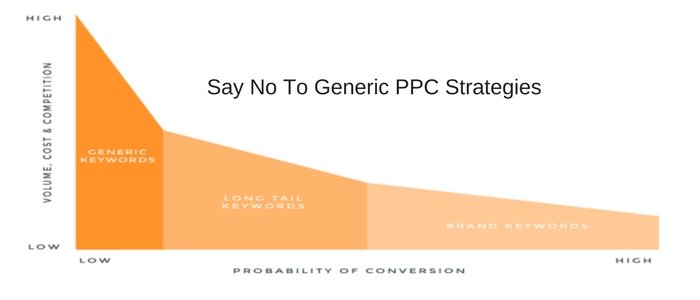 Before we explain this bummer to you, understand the simple concept of PPC (In case if you are new to this amazing online marketing platform). PPC or "Pay-Per-Click" is a highly measurable online marketing platform where an advertiser can target keywords by creating an ad campaign. This ad will then appear in search engines after the targeted keyword has been searched.
And yes, you mustn't use generic PPC strategies for 2018. There are many marketing research which concludes that customers tend to change their searching pattern in a span of two weeks. If you use static strategies for your PPC campaigns, you might get awesome results in the first week. But this will wear off in the subsequent week. That's the tip-off. You must experiment according to the search behaviour of your target audience. No generic strategies are allowed in this dynamic market.
What's New In PPC For 2018?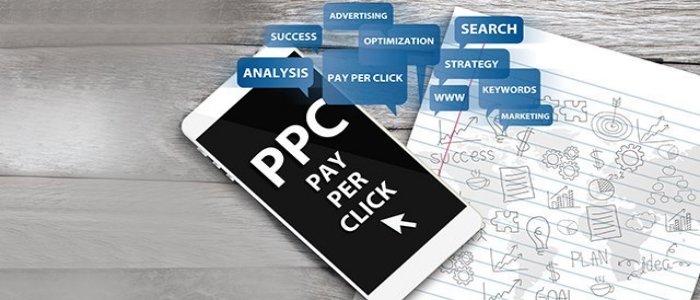 With January ending, isn't that exciting what changes PPC brought? Google AdWords, Bing Ads, Facebook Ads and other social media platform ads are trending. They are expected to stay so.
Let's dive into the realm of PPC and see which news things are waiting for us in 2018. Let's get you started with it,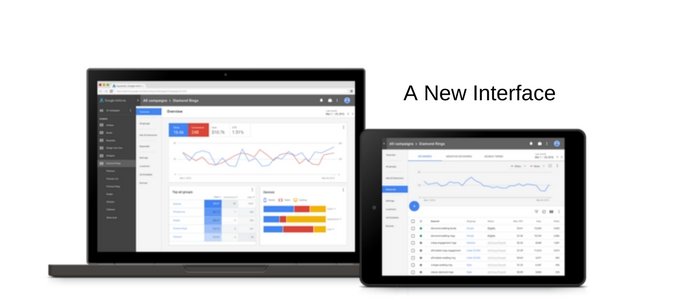 Yeah!! It is awesome. AdWords has a completely new interface to work with. You might outsource your paid search marketing but this interface tweak is worth noticing. This brand new UI is designed for faster and easier analysing and reporting PPC campaigns.
With a new visual display system that breaks-down conversions, clicks and costs seamlessly across desktop, tablet and mobile devices, your PPC strategists can now efficiently expedite this precious time towards testing and developing your campaigns and landing pages. Ultimately, this means better lead generation for you and your business.
Reporting With Data Studio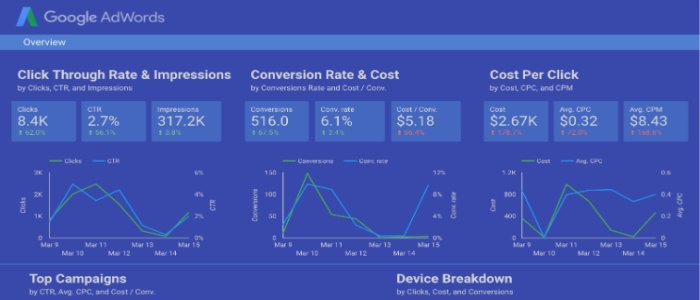 Is it hectic for you to create the end of the month report? Say thanks to Google for the new method of reporting. Ask your PPC Strategist to make use of Data Studio for their reporting which lead them to save ample of time for other productive works. Productive works are like researching, implementing new and improved campaign strategies for your business. Apart from that, they can also utilise their time building effective bidding strategies and landing pages.
Data Studio integrates with each AdWords account which automates data, computes percent change & conversion rates, and visually shows data through graphs and charts just by simply clicking and changing the time frame. No need for exhaustive, time-consuming reporting, Data Studio is here.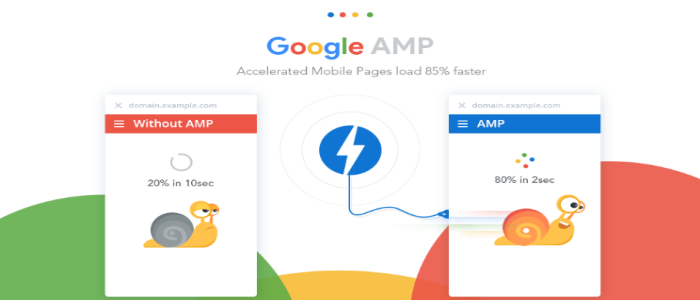 What if I told you that your entire PPC marketing campaign is flushed down into the gutter because of the slow loading of your web page on a mobile device? That will be horrible right?
The AMP aka Accelerated Mobile Pages gives you landing pages with the same technology. According to Google, you can lose up to 20% of your audience with every additional second of the load time of your landing page. AMP ads can load up to 5 times faster than the ordinary PPC ads. This will be a point to observe how many marketers utilise this awesome technology to improve the health of their ad campaign health and conversion rate.
Look-out For Expanded Ads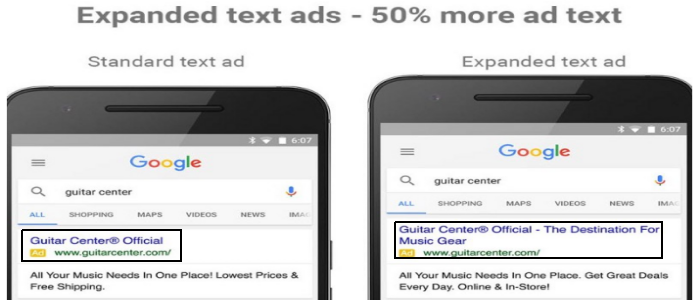 In 2018, you should try for expanded text ads. This gives your ad a distinctive advantage of enticing visual that will lead you to higher CTR (Click Through Rate) and conversion rate. But, you need to be focused on using relevant keywords, efficient bid strategy with ample of creativity. You can make your text ads informative by using,
Two headlines instead of one
Two description lines merged into one field
Flexibility with domain display URL which can contain up to 2 optional path fields: Add enticing call-to-action like "apply here" or "get started" in the URL
Text Ads are highly mobile optimized
Ad Extensions including structures snippets, callouts, call & location as well as review extensions
In 2018, a new smart bidding will be voraciously practised. It is the maximise conversion strategy. It is considered to be smart bidding strategy because it will focus on maximising the clicks rather than appearing and ranking for certain keywords. It makes use of all your historical data and performances of the past to improve the quality of conversion which wasn't the part of any previous bidding strategies. Earlier the focus of bidding strategies was to increase click-through rates.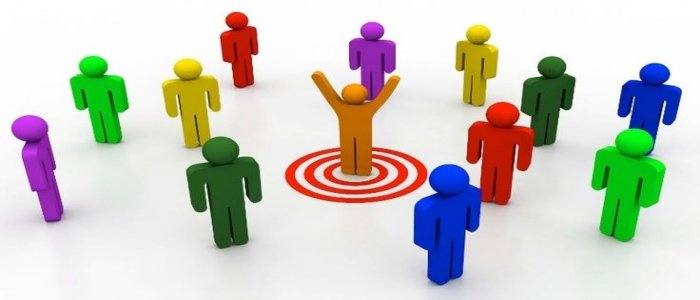 Earlier there was no facility where you can target your audience based on their demographics. Demographic consists of age, gender, parental status, interests & household income. This will help you in eliminating more factors of unnecessary clicks which will lead your ad campaign to reach effectively to your ideal audience.
Cost Effective PPC Ideas For Your Business
Online advertising is necessary for small and large businesses alike, but small business advertising is decidedly more difficult. Your staff is smaller, and your marketing budgets are smaller too. How do you compete with bigger businesses under the circumstances?
With the right strategies, you can drive your online ad campaigns for better ROI. In this section, you will learn about some cost-effective PPC ideas that will help your business to generate better leads, sales and ROI. Let's begin the rumble then,
Let's Make Use Of Google AdWords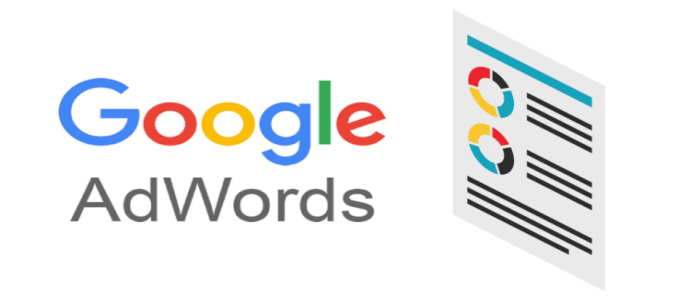 As Google is the most popular search engine, Google AdWords, a Google's search advertising system, is the most popular and prefered platform for PPC. When you adhere to best practices, you can easily make AdWords work on a limited budget as well.
So, let's catch up with the best practices of Google AdWords,
Bid on high intent keywords: When you conduct a keyword research, you must target for specific phrases rather than generic ones. For instance, if you are a real estate agent, you should opt for "Melbourne 3 bedroom apartment" rather than "apartments for rent". Make your keyword research as exhaustive as you can. This is the only way to find the sweet spot you are looking for.
Make use of different targeting methods that can help you in focussing on your budget: You must make use of the demographic filtering section as mentioned above for better reach of your ad campaigns.
Improve your Quality Score: Google assigns every keyword in your AdWords account a Quality Score, which is a "grade" between 1 and 10 that assesses how relevant your ads are to people searching for that keyword. The more relevant your ads, the better your score, which means that Google rewards you with higher ad rankings at a lower cost per click. Accordingly, businesses that take the time to create high-quality ads can get more exposure for less money.

Have You Tried For Bing Ads?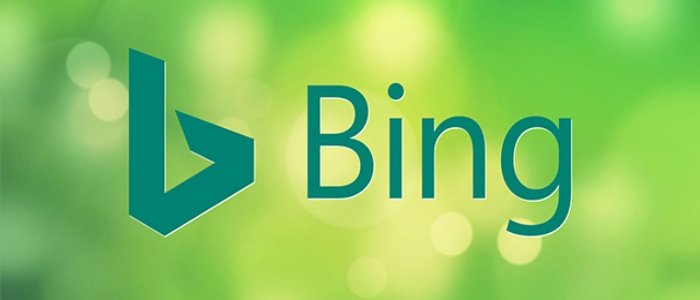 Bing has a smaller share of the search engine market than Google, but it's still used by millions of people every month. That's millions of people you could be reaching with your advertising! As a bonus for small businesses, Bing Ads also tends to be less costly than AdWords.
On average, costs per click (or CPC) on Bing Ads are 33% lower than on Google AdWords. A few more reasons to try adding Bing Ads to your online advertising mix:
Bing Ads offers more granular control of some parts of your advertising campaigns
Bing is especially popular among older, more affluent demographics, as well as in the travel industry
Bing has better device targeting options

Why Don't You Try Paid Advertising On Social Networks?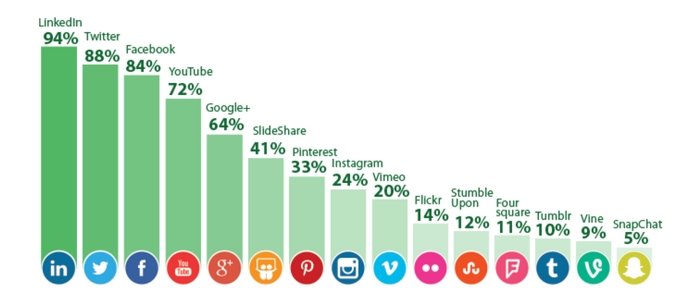 Paid advertising on popular social networks like Facebook, Twitter, and Instagram is another attainable and effective way to advertise your small business.
The reasons to advertise on social media are clear. Facebook advertising costs are also lower on average than other forms of online advertising, and Facebook offers an amazing degree of granularity when it comes to targeting options.
Over To You
So, these are the ways which can help you to grow your business and generate relevant traffic, leads, and sales. Digital Muscle Limited caters one of the best SEO services in Australia which can help you in generating impressive ROI. Our certified PPC experts are well updated with all the latest trends in practice.
Contact us and let's discuss your project with us. Till then, happy campaigning.
References:
marketing-interactive.com/6-facts-to-nail-your-ppc-strategies-in-2018/

californiaseopros.com/blog/top-10-benefits-of-ppc-for-your-small-business/

wordstream.com/blog/ws/2018/01/16/ppc-predictions

financemarketing.com/blog/ppc/whats-new-ppc-2018/

financemarketing.com/blog/blog/ppc-wise-investment/