With its reputation as a global tech giant, Google is also a go-to place for shopaholics who want to discover the latest products and brands. Online buyers are keen to continue their shopping journey with Google's help. On the website and image search results, online shoppers get a glimpse of valuable information such as site ratings, product descriptions, price overviews and the like through rich snippets. What is Google's secret? Why do customers experience successful shopping experiences with the world's major search engine? It's Google ability to connect possible customers with accurate and timely product information. Plus the presence of these useful web tool:
1. Search Console
If you're a brand, a sole proprietor or an online entrepreneur, you need to add structured data markup on your website. This is the only way Google will understand your business and the products or services you offer. You can view this report for 'Products' through the Search Console if your website makes use of the schema.org structured data markup for annotating product information. The report lets you know if your website has pending markup issues. Once fixed, you can proceed to validate if your issues were resolved by indexing your affected pages again. Click here to know more about rich result status reports.
2. Merchant Center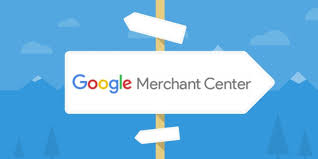 Through structured data markup, Google can accurately display your product information when algorithms start crawling your website. Google hopes to stretch its capabilities to accommodate all retailers. It hopes to directly provide the latest, most accurate product information in real-time. Product data should be uploaded regularly to theGoogle Merchant Center so they can appear in search results like Search and Google Images. Relevance will serve as the ranking factor. This product information will focus on related queries, and there is no need to pay for eligibility. The expansion of this service will begin in the United States. Eventually, there will be support for other countries. We will know more in the latter part of the year. How to Get Started It is not necessary to have a Google Ads campaign to create a merchant account. For those who do not have an existing account but are based in the United States, just click on this link to create a Merchant Center account and start uploading a data feed for your product offerings.
3. Manufacturer Center
Google will also be launching some new features that will help business improve their visibility. The feature will also help customers find your product or service offering on Google through authoritative and accurate product information – once more via the Google Manufacturer Center. This information will cover product information and rich content (i.e. high-resolution images and marketing videos you can share through the product knowledge panel).
Benefits of Joining Google Merchant Centre
As an online entrepreneur, are you obliged to participate in this opportunity? No, but yes. If you have a better plan, a better mechanism for appearing on Google search results, then carry on. Not creating a merchant account does not necessarily lead to low visibility. But Google Merchant does wonders for online businesses. It gives you the leverage you need to get your business name and products out there with little to zero costs. Merchant Centre and Google Shopping provide these major benefits: 1) You can create your own product listing ads, which generate more revenue than text ads. 2) Advertising through these platforms are less expensive and won't strain your budget. 3) Ever heard of Gmail remarketing? You can take advantage of this feature with your own Merchant Centre account. A key highlight of Google's merchant-friendly programs is product advertising. This kind of advertising is different from the usual Google ads you see on search engine results pages. It deftly combines images with useful information, making it more attractive to customers.
Conclusion
It's great that Google is making it easy for businesses to promote and sell their products online. From structured data markups to a merchant platform that allows you to feed product information that Google can crawl, the opportunities are almost limitless. When it comes to shopping, some people focus more on the brand and less on the product itself. As you join Google's merchant circle, your products become more searchable online. If they like what you offer and how you present it on the platforms Google provided you with, interested prospects will buy your products - even if you're not a popular company like your biggest competition.
---
Need to set up a viable digital marketing and search engine optimisation campaign but don't know where to start? We can help you! Click here for more details.