Are you a remote worker looking for the most ideal home office arrangement? Digital freelancers, full-time work-at-home professionals or just about anyone who simply wants a cool office space within their comfort zone can now rest easy!
Be inspired by these cool home office setups while striking a balance between productivity and relaxation:
1.

The Productive

Minimal

ist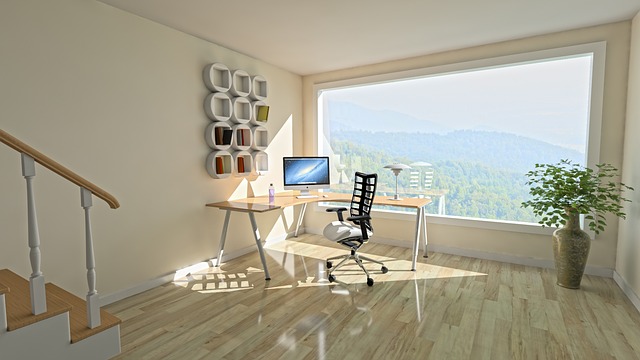 You know what they say, right? Less is more.
Decorate your home studio as you see fit – but don't overdo it. Whether you're working online or just hanging out, a minimalist office space can actually bring out the best "remote worker" in you.
By removing clutter, you can have enough breathing room. Designate a storage area to keep things tidy and give your room a spacious feel (no matter the actual floor area).
Use neutral-coloured wallpapers such as white, brown or beige. Place highlights around your futon – say an ornate lamp on your bedside table. And just in case you want a place to unwind every now and then, create a relaxing nook. Where you place the rug in your room can also create an illusion of spaciousness.
You may want to install a floating or retractable desk to maximise the limited space. Highly recommended: low back desk chairs that not only save space but can be kept neatly under the table when not in use.
2.

Between Work and Play
This type of office space is a hybrid setup that combines elements of a game room and a real office.
You have a computer, mouse and keyboard – but you need more than these to achieve a work-play office setup. How much work or play time you put in is up to you. But this room should be the complete anti-thesis to serious work environments that scream "all work and no play."
If anything, this kind of setup takes inspiration from a cockpit – like a pilot's work den. And you, the captain, shall remotely take charge of your career from the cool corners of your home.
3. Art for Art's Sake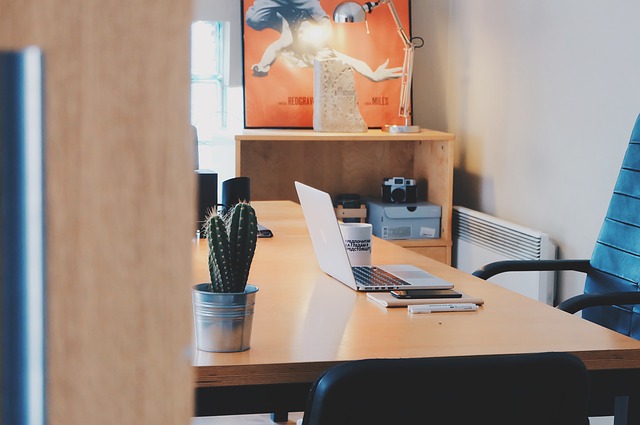 This room speaks for itself. It may look topsy turvy for outsiders but its focal point is self-expression. It's a workroom for artists who need constant inspiration from anything that is unique and feeds their creativity. This kind of home office is ideal for remote graphic designers, architects, web designers and writers.
Utilising space may not be the primary concern. It's basically a home office setup that comforts, heals, inspires and brings out the best in you. Just an office that celebrates who you are and what you think can make you more productive.
4.

Multipurpose

N

ook
As it turns out, your house doesn't have enough room that you can transform into your very own remote office. No problem. You have a study nook or any unused area in your bedroom, right? Then how about using this space for your work-at-home projects or scheduled productivity.
To give this space a more "office vibe," place your desk near a window. You'll be surprised that this setup can actually feel pleasant and relaxing. The view and the sunlight you receive when you get to work in the morning can be quite relaxing.
Make sure to remove clutter from your desk and not overdecorate. This view-oriented and clutter-free nook setup will bring a sense of harmony as you go about your daily tasks as a remote worker. You can also install a divider to separate your bed space from your multipurpose slash dedicated work-at-home nook.
5. Monochrome Colour Therapy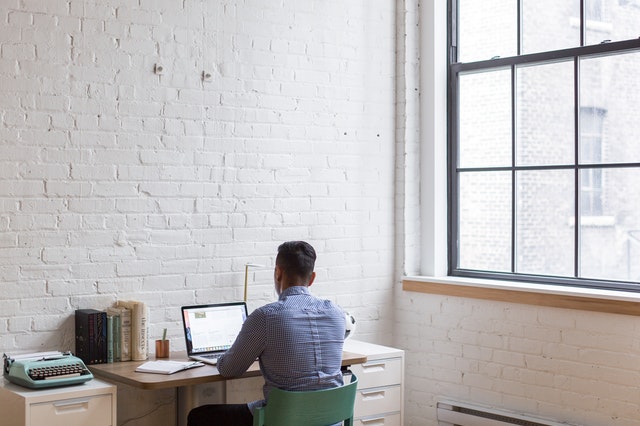 This home office is all about neat lines, single colour (and preferably pastel) palettes and a touch of elegance. Contrary to what others may perceive, here is a flexible setup that can be rearranged or utilised in other areas of your home.
If you are the type who likes to rearrange frequently or tinker with decorations every now and then, an arrangement like this may be suitable for you. Imagine mixing and matching your OOTDs. It's basically the same concept but applied in a remote office setup instead.
You can go overboard with the design – zebra print rugs, large figurines, paintings, what have you. This space advocates singularity of colour and the harmonious blend of tones. No matter how outrageous your decorative taste is, the use of soft and monochrome colours will make everything look simple and elegant.
6. Work-Life

B

alance
Looking for a stylish and sophisticated home office setup that makes work feel less like work? Here are a few suggestions: wooden desk surface, a unique and perhaps colourful desk lamp, and a leather desk chair. Combine all these and you will have a delightful blend of dark and light tones.
If you have more space at your disposal, though, there's no need to populate your home office with rugs. Focus on statement furniture instead like patterned desk designs or ornate book stand – basically any item that stands out.
Make use of your window. Get as much light into your room, but preferably natural light. Transform your bookshelves into functional wall decors – they look good on the wall but that doesn't mean they're not useful at all.
You can also designate a pantry nearby. Of course, some hanging lights can make your home office space look relaxed, modern and comfortable.
7.

Chill Modern Office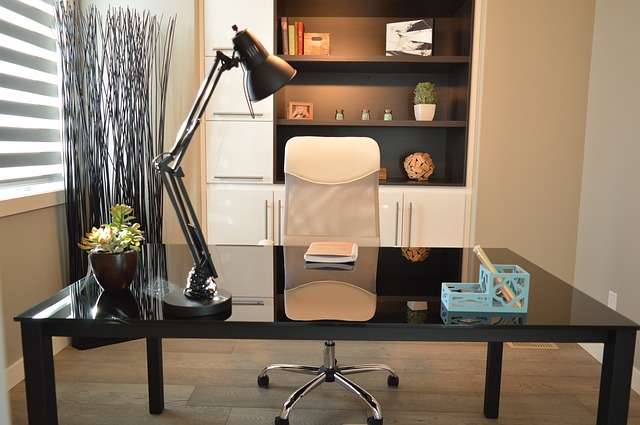 Your small room preventing you from creating your very own home office? What if we tell you that you can create a chill, contemporary and breezy office, space regardless?
First, desk placement can make or break everything. Ideally, any space between the window and the door can be transformed into a fully functioning workspace. Space is hardly an issue. Within this corner, you can be productive and comfortable for as long as you want.
Brighten up this nook with some plants. Open the windows while at work. Decorate with light-coloured curtains. Place a photo frame nearby as well as an ornate lamp. Don't forget to allocate enough storage where you can stow away items you don't need. This simple remote office setup is great for family homes.
---
Need affordable SEO Services in Australia from a reputable digital marketing agency? Click on this link for more information.