It is true that Google enjoys supremacy in the search engine world. It is a global search engine which is used prominently (
69.97%) all
across the world. So, most website design and development companies create & optimise websites as per Google's guidelines. It helps them to reach out a large number of potential customers through Google search results, sell their products/services, and generate handsome revenues every day.
Since 2012, Google has been updating its algorithm regularly to crackdown
blackhat SEO practices
and allow genuine SEO professionals to compete fairly for higher ranking in its SERP.
Frequent updates in Google algorithm
has made it difficult for digital marketing individuals to maintain the healthy ranking of websites on Google search results.
So, due to the rapidly increasing competition in the SEO world, entrepreneurs have started to move out of their comfort zones and look for alternative sources for increasing the website traffic. There is where alternative search engines come into play.
There are many entrepreneurs who expect business opportunities from local as well as international clients/customers. So, they resort to International SEO. For this, they need to optimise websites for
alternative search engines
(such as Bing, Yahoo, Baidu, Yandex, AOL.com) also. In this write-up, we will tell you how to optimise your website for these alternative search engines and multiply the business opportunities greatly. So, let's start the journey.
Bing
Key Highlights
Headquarter: Bellevue, Washington, America.
Languages: It is available in English and other important languages of the world.
Search Engine Market Share: 8.54%.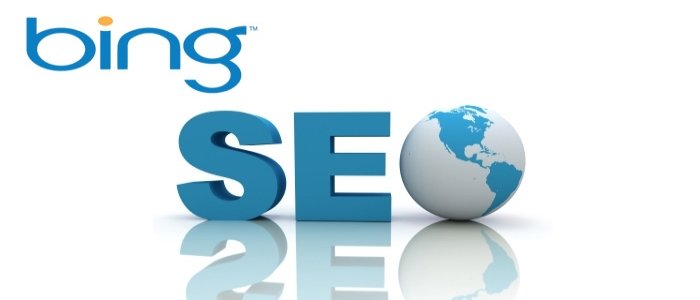 After Google, Bing is perhaps the most popular search engine among tech-savvy people. There are many SEO professionals who arrogantly boast of the decent ranking of their websites in Google's SERP. But, they complain that their website is not even 20-50 pages in Bing search results. There are many things that
Bing does much better than Google
.
It happens because every search engine uses different parameters to determine the ranking of websites in its SERP. But, as an SEO professional, if you keep the user's interest in mind while optimising your website, every search engine would love to display your website or its pages in its search results. So, how to optimise websites so that Bing can display it in top search results. Let's find out.
Bing SEO Guide
Bing SEO Tactics
Things You Need to Follow
Things You Need to Avoid

No

Equivocation in website optimisation efforts

If you want to get traffic to your website from Bing, develop keywords and phrases that help visitors to understand your main business easily. Clarity, Readability

, Content relevance, and Regular updates should be the essential part of your SEO efforts.

Cloaking, Duplicate Content, and Keyword Stuffing.

Prioritise Locals

Bing prefers local websites/webpages to offer the best results to visitors depending on their geographical locations. So, pay attention to local SEO to help your site rank better in Bing Search results.

Link Schemes

Old is Gold

Bing considers how old is your domain or website while displaying in its search results. So, keep this factor in mind.

Social Media Schemes

Submit Your website to Bing

It is essential to get your website recognised by Bing.

Meta Refresh Redirects. Try to minimise the use of 301 redirects as far as possible. Better redirect visitors to a new content on your website.

Stong Title tags, Actionable content, Exact keywords, backlinks from high-authority websites and strong social signals are the foundation of Bing SEO.

Just keep all these factors in mind while optimising your website for Bing.
Yahoo
Key Highlights
Headquarter: Sunnyvale, California, America.
Languages: It is available in English and other important languages of the world.
Search Engine Market Share: 5.04%.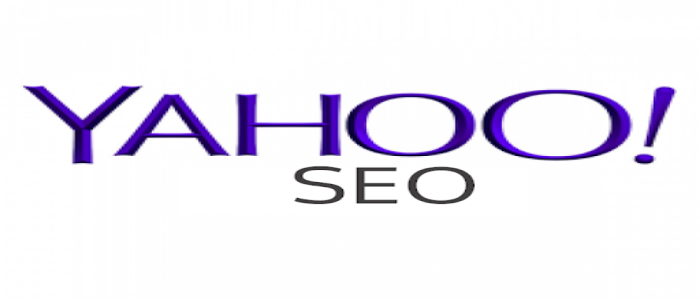 Yahoo is also an important alternative search engine after Bing. A large number of internet users prefer Yahoo to Google because of its accurate, relevant and highly authentic search results. Apart from this, Yahoo
does much better than Google in certain disciplines
. So, if your website ranks prominently in Yahoo search results, it will give a great exposure to your web-based business and help you ink more business deals from all directions. So, don't ignore the business flowing through this important search engine.
Yahoo SEO Guide
Yahoo SEO Tactics
Things You Need to Do
Things You Need to Avoid

On-page Optimisation

Yahoo loves websites that are optimised with on-page SEO tactics. So, conduct a detailed keyword research and use primary keywords in your website optimisation efforts. Take care of titles and meta tags also.

Forgetting the targeted audience in website optimisation efforts. Yahoo will not prefer your website if it doesn't serve the needs of end users.

Clean URLs

Beautify URLs and keep it as simple as you can. Use primary keywords in URLs and make sure that every word in your URLs is separated by a hyphen.

Low-quality content.

Clean Internal Linking Structure

Yahoo considers this point seriously. Your website will not rank on the first page of Yahoo if it has disorganised pages and links. Therefore, add a sitemap to your website and adopt a definite

hierarchical structure. It will help the Yahoo bots to crawl and index your website/webpages easily.

High-quality content

It is the key to get your website ranked well on Yahoo.
Baidu
Key Highlights
Headquarter: Beijing, China.
Languages: It is available mainly in the Chinese language. You can perform searches in English and other languages also.
Search Engine Market Share: 14.51%.
After the USA, China is an important country in the world. It is rapidly dominating the world by different means. Search engine optimisation is not an exception to it. Every entrepreneur, who is involved in the web-based business, must know that China has
751 Million Internet Users
. It is equal to the entire population of Europe. Approximately 95% of internet users in China use the Internet on mobile devices.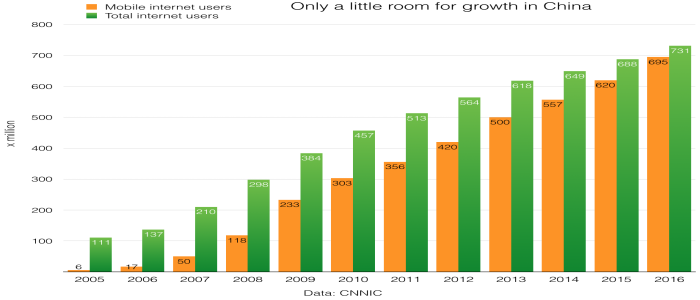 So, if you can easily realise great business opportunities if your business has an online presence in China. Google is banned in mainland China. So, if you want to reach out to your potential customers/clients in China,
just create a Chinese version of your website or have a separate site dedicated mainly for the Chinese audience.
Your website must rank well in Baidu-often regarded as China's Google. Baidu is also offering its services in Egypt and
Thailand
& has a
plan
to expand its business in India, Brazil, and Indonesia. So, you should not miss the huge potential business opportunities Baidu offers to entrepreneurs.
Baidu SEO Guide
Baidu SEO Tactics
Things You Need to Do
Things You Must Avoid

Domain Name of websites.

Although, all domains are universally recognised, Baidu gives more importance to websites that have .cn or .com.in. So, purchase a Chinese domain first of all.

High-quality content in the Chinese language.

Although, English only websites can fetch business for you from China, you will miss a large slice of business if your website doesn't have a Chinese version. So, have a Chinese language website that represents your business very well to the Chinese audience. Hire professional Chinese language content developers to arrange high-quality Chinese content for website optimisation.

Don't use duplicate content for website optimisation. If Baidu comes to know it, it can punish and blacklist your website eventually.

Your Site's homepage must be awesome.

Baidu gives a lot of importance to the website homepage. So, optimise main keywords on the homepage of your website to get it ranked well on Baidu.

Use Baidu's products for website promotion.

Just like Google, Baidu has its own products, such as Baidu Tieba, Baidu Baike and Baidu Zhidao. Always keep in mind that Baidu strongly favours websites that uses its products. So, use different Baidu Products in website optimisation.

Understand the behaviour of Chinese Internet users.

Chinese internet users behave differently than that of their western counterparts. Always keep in mind that Chinese people search content from beginning to end. So, Baidu users are likely to spend more time on websites. So, it is possible that visitors will click your website even if its ranking is low in Baidu search results.

New Websites are not quickly indexed and ranked by Baidu

Keep patience. Baidu takes time to analyse and index new websites. Just make sure that your website strictly follows the SEO guidelines outlined by Baidu.

Hassle-free link building practices

Baidu doesn't count social links as external links. It will accept your link easily even if it is not clickable. An external link from any Baidu tool can help your website rank well in its SERP. So, better spend your time on on-page SEO.

The use of Meta Description and Title Tags.

The use of these two is as same as Google. But, Baidu reads meta in keywords. Therefore, ensure they are present on your website and optimised very well.

Strict

Censorship on online activities in China.

If you want to become a successful E-business person in China, make sure your site doesn't breach the strict internet censorship rules of the Chinese government. Violation of rules will have dire consequences. Baidu will blacklist your website if it violates the censorship regime.

Don't publish anything against the Chinese government on your website. If it happens, you will have no option, but to shut your web-based business down in China as happened with Google and social networking websites. Just focus on the targeted customers and generate businesses from them as far as possible.

Take

ICP license

from the Chinese Government

.

It is needed for content production and management in China. Without it, your website will face difficulties to climb up in Baidu's SERP.
(Chinese Internet users search behaviour compared to Google)
Yandex
Key Highlights
Headquarter: Moscow, Russia
Languages: It is available mainly in the Russian language. You can perform searches in English and other languages also.
Search Engine Market Share: 1.06%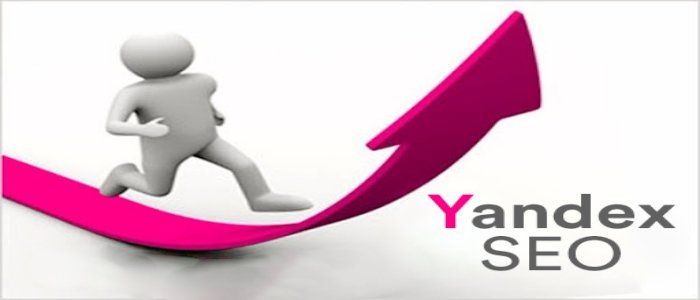 Yandex is often called Russia's Google.
From a business point of view, Russia is an important company
. Yandex challenges the supremacy of Google in Russian Internet market. Just see the chart which shows Yandex market share in its home country compared to other search engines:
| | |
| --- | --- |
| Search Engines | Share in Russian Internet Market |
| Yandex | 54.05% |
| Google | 42.43% |
| Mail.ru | 2.33% |
| Bing | 0.46% |
| Yahoo | 0.35% |
| DuckDuckGo | 0.19% |
So, it's clear that if you want to get business opportunities in the Russian Internet market, your website must appear well in Yandex search results. The good thing is that with you easily promote your English website on
yandex.com
- which aims to serve the needs of English language internet users.
Yandex SEO Guide
Yandex SEO tactics

Things You Need to Do

Things You Must Avoid

Website Indexing in Yandex

It may take a significant amount of time to get your website ranked on Yandex. So, create an awesome website in the Russian language (No need to create a separate website if you are targeting English speaking Audience) and submit it to

Yandex Webmaster

. Yandex will crawl your website and index it if it meets its standards.

Yandex's Thematic Index Citation (TIC)

Yandex uses TIC score to determine the popularity and relevancy of your website. Although, it doesn't affect your website ranking directly.

Geo-targeting In Russia

As Russia is a big country with 11 different time Zones, Geo-targeting matters a lot when you optimise websites for the Russian Audience. Yandex checks whether your website is Geo dependent or not. While crawling websites, Yandex automatically determines its geographical location with the domain name, contact information and IP address. You can choose maximum 7 regions for your website. Make sure that your website location is OK so that Yandex can show it in results against the visitor's search terms.

Domain Age

Yandex considers older websites more trustworthy. However, new websites with relevant design structure and content can also get appreciation from Yandex.

Unique content

Yandex loves unique content that offers great values to customers and helps them find the required information. The same holds true for English language websites that seek higher ranking on Yandex.com

.

Don't use low-quality content for optimising your website for Yandex and the Russian Audience. Yandex can delete your site from its server.

Keyword Placement in URLs, heading tags, Title tags, Internal links, link diversity, regular website updation with new content, forum posts, comments, and blog posts, etc are the main important ranking Factors.

Optimise your website for visitors, not for search engines. This is what Yandex says to SEO professionals. So, you must optimise your website accordingly.

Anchor text optimisation, Side-wide inbound links, SERP Snippets, and Social Media optimisation is not important in Yandex SEO. So, don't waste your precious time here while optimising your website for Yandex.com. Yandex hates Blackhat SEO practices, such as User behaviour manipulation, Malicious behaviour, Cloaking, Link farming, linking to other sites to boost their rankings, Excessive advertisement, Hidden text or links, Keyword stuffing, Auto-generated text, sites that redirect users to other domains, etc.
AOL
Key Highlights
Headquarter: New York, America
Languages: It is available mainly English language. You can perform searches in other languages also.
Search Engine Market Share: 0.06%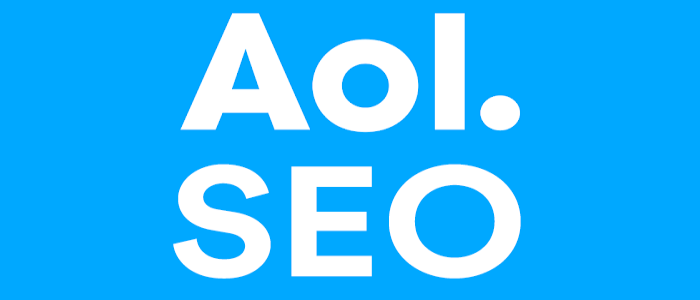 AOL is a nice search engine if you are looking for an alternative search engine to find the most relevant results. It is also a good search engine for entrepreneurs who eye for business originated from the USA and other western countries. AOL search engine optimisation doesn't differ much than that of Google's SEO guidelines. However, ensure the following things to help your website rank well in AOL search results:
Your Website must be responsive to all mobile devices,

Use high-quality content for website optimisation,

Proper use of Title tags and Meta Description tags. No keyword stuffing.

Images with ALT tags,

The availability of Heading Tags (H1 to H6) on your website,

A website's sitemap and

Make robots.txt available on your website.
Final Words
The majority of entrepreneurs and SEO professionals are unnecessarily obsessed with Google. They ignore the huge business potential offered by alternative search engines. Nothing is wrong if you are getting some additional traffic and business opportunities from alternative search engines. So, just eschew your love for Google and start optimising your website for other search engines as well (if you want to internationalise your web-based business).
These are the top 5 alternative search engines. You can optimise your website for them using the above-mentioned tricks and skyrocket your web-based business easily and effortlessly. If you are not able to do that, contact an SEO firm that holds expertise in content marketing and International SEO to expand your web-based business in all geographical locations within a short time span.