All entrepreneurs want to improve the ranking of websites on Google. So, they optimise their sites with the latest SEO practices. It helps them to reach out the targeted audience in an easy way and boost sales. On the other hand, it is not easy to maintain a healthy ranking of websites in Google's SERP. Thanks a lot to
frequent Google updates
that hit unlawful website optimization process hard and force them to use the fair SEO tactics to compete with their rivals fairly.
Google, the world's most used search engine, uses approx. 206+ parameters to determine the ranking of websites. Most SEO professionals tend to copy-paste the tricks in website optimisation (as followed by successful webmasters). They neglect the Google's guidelines while optimising websites.
Among different website ranking factors, Google's Featured Snippets matter a lot when you tend to improve the visibility of your website on the web. What are Google's Featured Snippets? Does it really work as a catalyst in website optimization efforts and provide benefits to SEO professionals? Let's dig deep and find out the ultimate truth.
Google's Featured Snippets
In simple language, A featured snippet is the combination of key points displayed in Google search results. It is demonstrated by the Google against the user's search terms. It extracts those terms from web pages. Google's Featured Snippets contains Page URL and title, making it easier for visitors to browse websites and find the desired information. There are 3 types of Featured Snippets- Paragraph, List & table.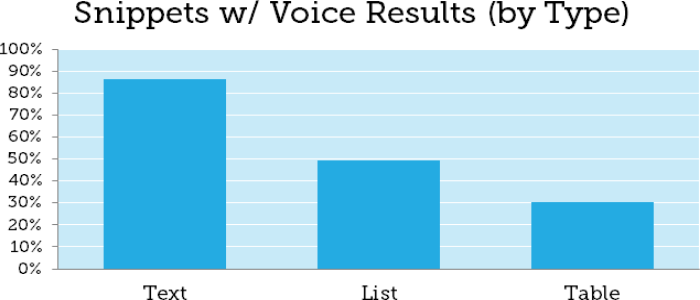 Recently, Google emphasized the
importance of Featured Snippets in a blog post
. So, the question rises how SEO professionals use Google's Featured Snippets to improve the ranking of websites and maximize the content consumption? They must follow the below-mentioned tips:
Get Familiar with Terms Used in Google's Featured Snippets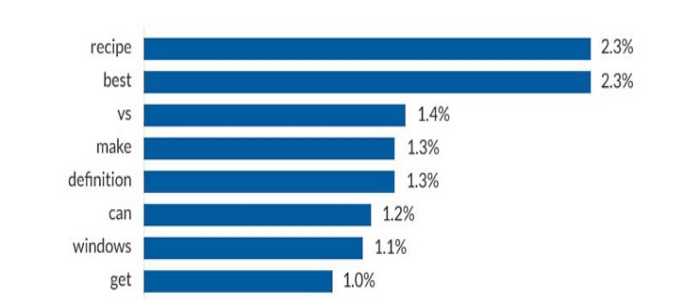 It is the first step to use featured snippets. As a passionate SEO geek, you should not rely on the guess-work and know the exact terms used in Google's Featured Snippets. This will help you to optimise your website accordingly. It works as a catalyst and helps your website/its pages rank well in Google's SERP with all important keywords. See some examples given here below:
Modify Your Content to Accommodate featured snippets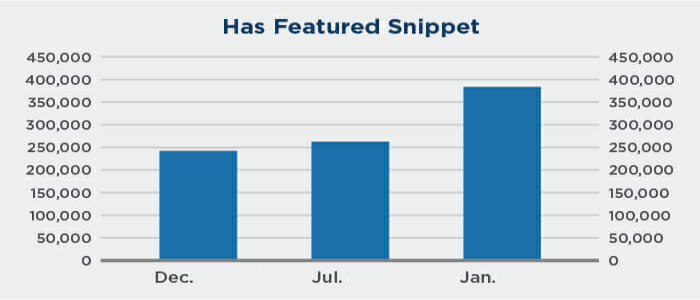 (A chart showing the performance of websites with rich featured snippets)
You must always keep in mind that Featured snippets carry valuable information for the targeted audience. If your content fails to answer the user's questions, it will not be displayed in the featured snippet.
When a user search the required information on the WWW, Google's algorithm quickly visits numerous pages, picks the most authentic content, and display them in search results. For this, crawlers grill the live content from different parameters and choose the webpages that are relevant for visitors.
Therefore, you must have a fair understanding of user's expectations. Just talk to them and try to know what kind of content they want to consume. This will help you to create high-quality content in an easy way.
When you have content, take several steps to make it more authentic so that it can meet the Google's guidelines on Featured snippets. Here are some recommendations:
(Note: Different SEO professionals beautify content using different tools and technologies. There are just basic steps of content beautification. Depending on your needs, expertise, and situation, use the way you are comfortable with. Make sure that your efforts make the content highly useful for the targeted audience)
Content Formatting
Content Formatting Tips
Advantages
Clear headings

It lets users know what your content is all about.

A content with good headline catches the user's attention. They are motivated to visit your website quite often and read the available content.

Short Paragraphs

A good number of content developers use complex sentence structure and uncommon words to make the content different from others. One must always remember that all internet users that visit websites are not men-of- letters. They may be ordinary individuals, students, teenage boys, and girls. So, your content should be in the simplified language. Just implement the KISS formula and keep the content sentence structure as short and simple.

Bullet points

Nobody likes Plain text content as it looks boring even for hardcore readers too. So, arrange the important portions of content in bullet points.

Media files

Based on your specific needs, add images, video Snippets, sound files, etc, to your content to make them more authentic.

Highlighted text
To highlight important points of your content, make the Anchor Text Bold.
Word-count for ideal Featured snippets
40-45 Words
Paragraph tags (

)

It ensures users that content or answer is available in a specific sentence or paragraph.
Add A FAQ page To Your Website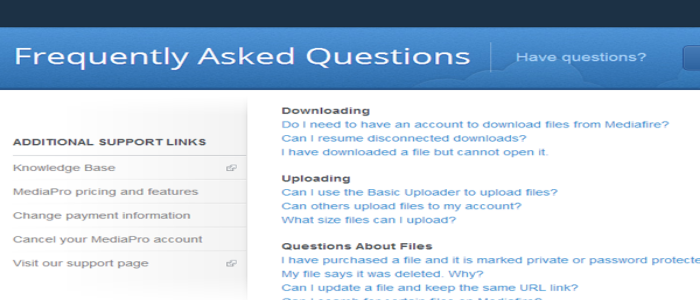 There are many website development companies that ignore the huge importance of Frequented Asked Questions. Those questions allow visitors to know a detailed knowledge about your company and deal with you accordingly. You must add a well-designed and content-rich FAQ page to your website. This will complement your content (based on interlinking efforts) and boost your website's presence on the web.
Content Marketing Company Comes into Play when You have No Quality Content
All digital marketing activities require the interrupted supply of quality content, written by professional content writers. Most companies,
especially start-ups
, have limited resources for internet marketing campaigns. So, should they stop their web-based business just because of the lack of the content? No, they must avail
SEO copywriting services
provided by professional digital marketing agencies. This ensures the availability of quality content to SEO professionals on time.
Promote Your Content on Question-Answer Websites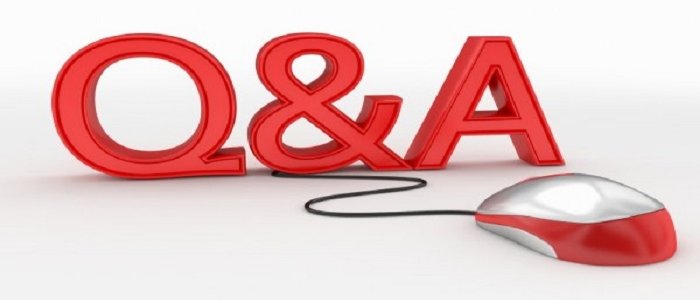 A large number of internet users search information, products/services in using a question.
This is perhaps the easiest way to get the desired information in the smallest possible time
. Therefore, you must be active and promote your content on different question-answer websites, such as Yahoo Answers, Quora, etc. Just engage with users of those platforms and answer their questions as far as possible. You can encourage them to visit your website or a specific webpage to get a detailed answer of their questions.
As Google considers the user-experience as an important ranking factor for websites/webpages, you must try to satisfy the maximum number of the targeted audience by providing them suitable answers. This will increase your site's reputation in Google's eye and its SEO ranking as well.
Optimize Your Content to Be Viewed on Question & Answer Search Engines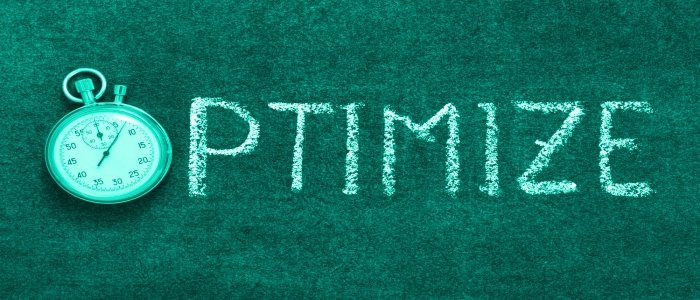 Yes, it's true that Google is the real boss of the World Wide Web. Approx. 92% users around the world use it to find the required information. But, the clout of
alternative search engines
is also increasing with each passing day. A good number of tech-savvy people use
Question & Answer Search Engines
to find the required information.
Although Google has a large database for displaying the most authentic results to users. But, it recognizes your website optimization efforts in case your site is ranking in top 10 results on major question answer search engines. For example- If you are doing well on Yahoo Answers, your website or its pages are displayed in Google search results with certain keywords and terms under your niche. So, ask the SEO person to optimize your website keeping the standards of Q-A search engines in mind. This will boost your SEO efforts greatly. You will be able to see your posts in Google's
Featured snippets sooner or later.
Keyword Research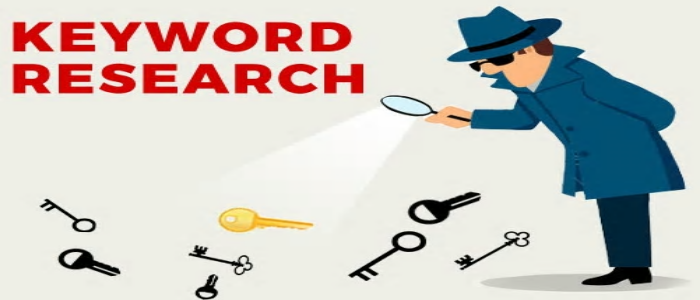 The role of keywords can't be denied when you make attempts to persuade Google to show some parts of your content in Featured snippets. Google is the real pal of tech-savvy users. It intends to provide them the best results at all the times.
A website loaded with content carrying high-performing keywords can rank well in Google's SERP. Targeting your audience with ineffective terms is futile. So, all SEO professionals must take their time and do the keyword research as per their requirements.
In order to find the most suitable keywords under your niche, you can use
certain tools
for this purpose. Analyse your competitor's website also. Find high-competition keywords, long-tail keywords, low-performing keywords, under your niche. If you use appropriate keywords in your website optimization efforts, Google will definitely extract the web content and display them in search results.
Concluding Remarks
Google's Featured Snippets are no longer pariah when it comes to SEO tactics. Just follow the above-described tips, implement them in your day-to-day SEO exercises. This will encourage Google to include your content in featured snippets, giving a great SEO boost to your website sooner or later.