Many of us still think that Google is just a search engine but that is not a reality. At least not now. There was this time when Google initiate as just a search engine. Then it evolved as everything evolve as per the great Darwin. Now, you will see Google as one of the pinnacles in the Internet business. Just in nineteen years, Google developed into a multi-billion enterprise which provides a wide range of services such as Google adword, Google Maps, Google business listing, Google Plus and many other. SEO services always have a keen eye on what Google has in its closet. So, here in this post, I am going to provide some important information on Google Street View. Before that, I want to make you aware of the latest ongoing of this incredible service. According to Search Engine Journal, "Google Will Soon Let Anyone Add to Street View". This can be a huge news for the local business holders. Now, having Google Street View can be very beneficial for all those businessmen who rely on the local customer.
Google Allows The Insta360 Pro Camera To Add Street View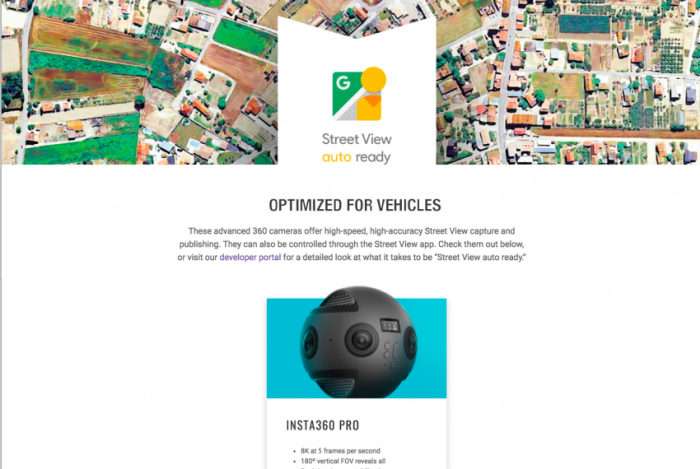 Now, you don't have to wait for the Google Trekker Car to come and add your business to their street view. With the help of the right hardware, you can easily get your business listed. All you need to do is spend a one time amount of $3,999 and get Insta360 Pro camera. With this hardware, you will be able to mount the 360 cameras at the top of your vehicle and capture 8k resolution images at 5 frames per second. This move of Google is considered to be highly beneficial for the real estate as you can easily mark the neighborhood and check the entire area. This gives the realtors distinctive advantage to get people interested in the property. In addition to that, City officials can also make the fair amount of use to update the city areas over the internet. In a nutshell, this move of Google has no downside whatsoever. So, the matter of fact is how can Google Street View will help your business to grow? That is the major question and in this post, I will address that. So, let's get started,
Will Help You To Increase Search Visibility
Here, I am talking about traditional links to the buyer. We all know that local buyer first search for the item on the internet and then make the decision either to buy it or not. Getting listed in the Street view will help your business to get more views hence more chances to get visited. This will increase your conversion rate which is beneficial for your business.
Will Help Clients & Customers To Take Virtual Tour
Virtual Tour can be very savvy. When you get yourself in the Google Street View, then when a potential client or customer search for you and try to locate your address. This gives him a benefit to taking the tour of your place digitally. This can be very handy and lucrative.
Will Increase The Trust Of Your Customer
Google Street View is not only important for the professionalism of your business but also important for the exposure of your business. There are some pieces of evidence where it shows that business views will result in higher ranking in Google's search engine. So, this gives you an advantage where you will be shown before your competitors. Also, a customer first will make trust and then, only then he will make any purchase from you. Trust is a very crucial play here. So build it and grow your business to new heights.
Winding It Up
So, these are the ways by which Google Street View can promote your business and help you grow. I hope you do like my post. Have a wonderful day ahead.