There is something about email remarketing that transforms mildly interested but hard-to-convince prospects into actual paying clients. Ad marketers once lamented the fact that they couldn't use Gmail Sponsored Promotions for email remarketing campaigns. This could have boosted their email campaign and search remarketing efforts. Moreover, retargeting your emails helps you come up with better strategies for effectively engaging potential and existing customers without relying on ads.
But thankfully the narrative has changed.
Google introduced Gmail remarketing in November 2017 much to the delight of online marketers. Unfortunately, several marketers are still not aware of its existence much less understand its purpose.
In this article, we will discuss the basics of Gmail remarketing and why you need it in your marketing campaign. We will also provide tips on how you can improve your search engine marketing using Gmail ads.
First thing's first, however.
What Is Remarketing and What Does It Entail?
Remarketing is a broad term that pertains to the act of promoting ads to individuals who previously engaged with your website either by browsing or downloading a document or app. The actions can be anything – online, offline and using any device.
Because it gives marketers control over their intent, allowing them to influence behaviour, remarketing makes for an effective marketing approach. Regardless of the nature of your website and no matter how big your company is, you need remarketing to boost your pay-per-click advertising.
Businesses usually run these type of ads:
✔ Videos – Having a YouTube targeted ad ensures that your target prospects hear what you have to say. And if they like what you offer, it wouldn't take much for them to visit your website or search your company name on Google.
✔ Standard Advertisements – These are regular banner ads displayed on other websites that accommodate paid ads (e.g. blogs, content mills).
✔ Dynamic Advertisements – An evolved version of standard PPC ads, dynamic ads show visitors ads based on the pages they visited on your site.
✔ Remarketing Lists for Search Ads – RLSA lets marketers increase bids for users who engaged with or performed specific actions on their website.
So what differentiates Gmail remarketing from regular remarketing?
What Makes Gmail Remarketing Different?
Cyberspace is infested with too many ads, some of which are shady if not downright annoying. But what Gmail remarketing does is utilise two areas in your Gmail inbox for advertising purposes.
Do you recognise the two other tabs in your email interface just beside your main inbox? Your Social tab and the Promotions tab have designated areas for remarketing ads.
Using Gmail remarketing lets you place your marketing message on a special section of your inbox. It's an exclusive place that accommodates only two ads per tab.
These ads are used to draw in new leads and convince your prospects, particularly those who visited your site before, to make a purchase.
Structure of a Gmail Ad
What's nice about Gmail ads is that they still require content. However, you need to be direct and concise so that your target prospects know from the get-go what you're offering. If you beat around the bush, you'll likely turn them off and lose potential profit.
Gmail ads usually consist of the following: your business logo, business name, your subject header, description (100 characters) and a URL. You usually know it's an ad because of the yellow AD button placed within the text body. In addition, Gmail ads are always situated at the top so it's easy to spot them.
Below are examples of Gmail remarketing ads on the Social tab (note their placement):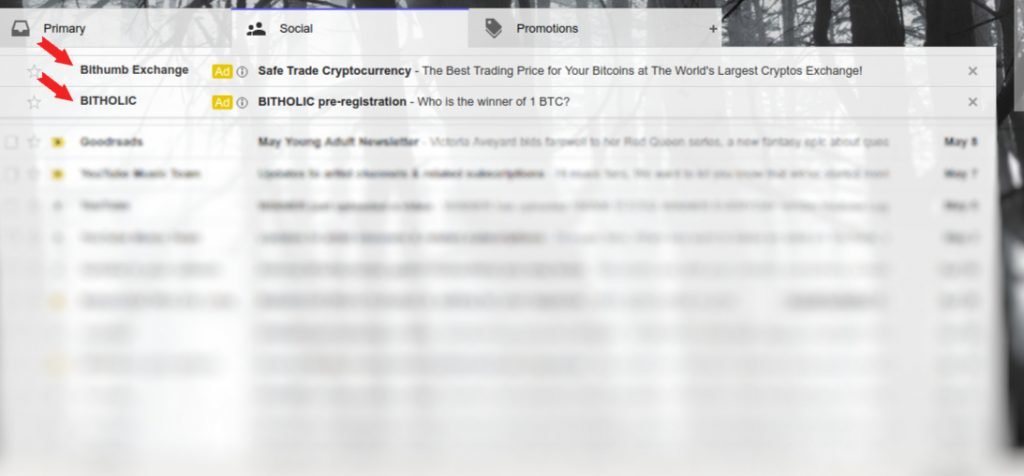 For remarketing purposes, you have to make sure that your subject line and description is something you've always been known for. Meaning, your prospects know you for being this type of brand – a marketing message they can associate with you. Choose to be subtle with your message but only if this works to your advantage.
Expanded Gmail Ad
An expanded Gmail ad would look a little different from the regular Gmail ad. There's more aesthetics involved usually in the form of a static image. The expanded version usually consists of a header, description, company name, display image and a call-to-action button.
Below is an example of an expanded Gmail Ad: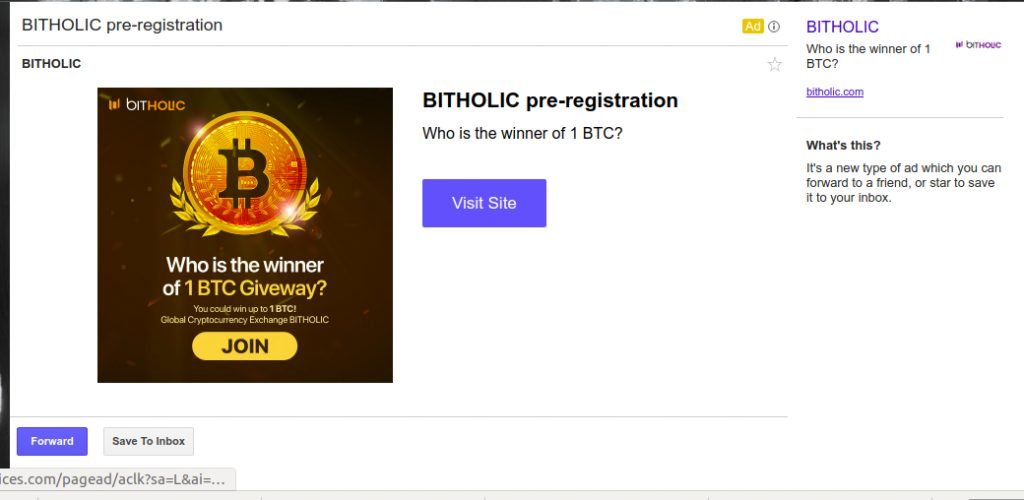 Setting up a Gmail remarketing ad can be taxing especially if you're not used to customising ads with several components. Smaller businesses usually don't have the luxury of time to put up with the nitty-gritties of Gmail ads. They stick with the standard PPC marketing, thinking that it's simpler and more effective.
But digital marketers know otherwise. When used with the right strategies, Gmail remarketing ads can actually generate high return on investment.
For more information on how to setup a Gmail ad campaign using your Adwords account, click on this link.
Set Up Gmail Ads with SEO Company Australia
How can your existing SEO campaign benefit from Gmail remarketing?
Most Gmail ads reflect the type of emails present in your Social and Promotions tabs. The ads also link to websites you visited before.
Many people seeing your remarketing ad have one way or another taken an interest on what you once offered. Reminding them again about your company or letting prospects know about new services will put you back on their radars.
But while there's no doubt remarketing is effective (since you're targeting individuals with mild interest), starting one is another story.
The process is detailed and you also need to log into your Google Adwords account. If you are busy or have more important tasks to attend to, we suggest that you leave it to the experts.
Search online for a professional SEO company Australia with PPC marketing and Gmail remarketing experience. Or better yet, visit https://www.digital-muscle.com.au/ for assistance in setting up a Gmail ad campaign for your growing business.