A large number of tech-savvy people around the world buy the required products/services online on a daily basis. In general, the transaction made over the online platform is termed as E-commerce. Due to the rapid development of mobile and internet technology, the use of the Internet is increasing every day.
The E-commerce business is also booming with each passing year. So, a good number of business firms, companies and entrepreneurs enter into the E-commerce world every year to reach out a large number of online shoppers, sell their products/services, and generate handsome revenues.
Today's online shoppers have become smart and dexterous. In place of visiting different pages of E-commerce websites, they prefer only those online portals that offer them "personal shopping recommendations". So, what exactly is this? How should you promote your E-commerce website on the web to meet this demand of shoppers easily and effortlessly?
Actually, E-commerce personalisation is a practice in which e-retailers offer
a customized shopping experience to people based on their interests, buying behaviour, demographics, etc. This trend has gained the momentum and will not change in the near future. So, how you can offer personalised shopping experience to a large number of online shoppers? Just mull the below-mentioned points-
Personalise Your E-commerce Website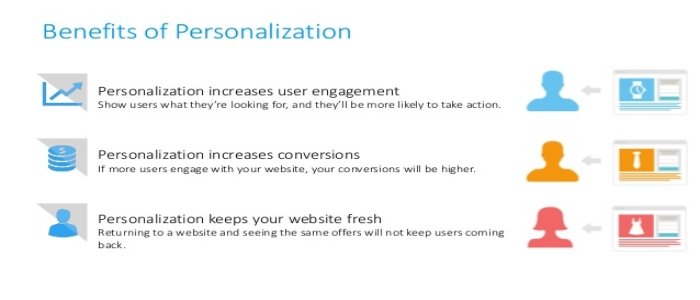 E-commerce website personalisation is a practice used by web developers to revamp the website as per user's expectation. This practice aims to help shoppers easily use the E-commerce site on desktop computers, laptops, and mobile devices and buy the desired products/services.
So, conduct a research in consultation with business development managers and find out what shoppers expect from your E-portal. Just choose a reputable
website design and development firm
and get your site personalized as per user's demand. This will help customers to easily explore the desired products on your website and buy that instantly.
Navigational Personalization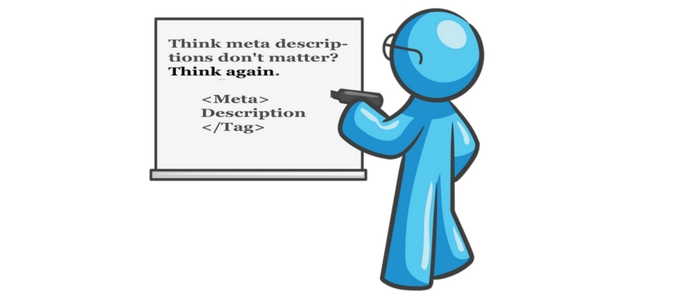 Based on browsing behaviour and purchase history, you can customize how customers navigate your Ecommerce website. Let's understand with an example- An online shopper visited your website, searched for fancy clothes, and went away without completing any transaction.
You can talk to that customer through social media websites, Email or direct telephone call and asked him as to why he/she left the transaction without completing it. If the shopping cart abandonment is caused by the complex navigation, personalize the navigation path on your website. This will help that customer to use your website without any problem.
Predictive Recommendations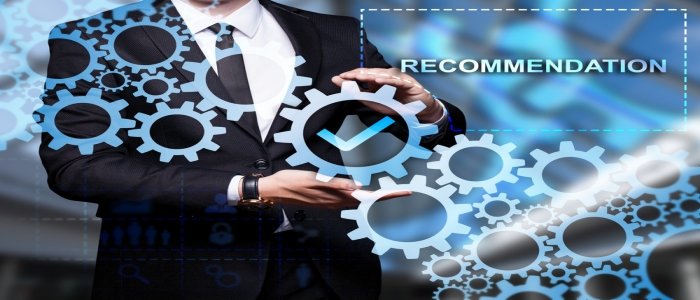 Based on the buying behaviour of frequent online shoppers, recommendation engines can easily predict products that a person might buy in the future. You can display a full list of recommended products to online shoppers through email campaigns and transactional apps. This encourages to get knowledge about useful products/services and buy them instantly if they meet their requirements.
Capitalise the Potential of Third-Party Data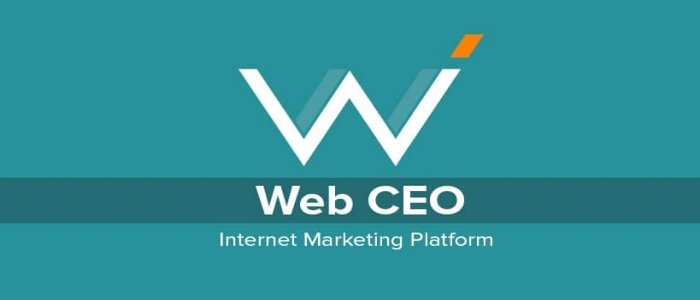 As an ardent E-commerce business operator, you should not miss even a single opportunity to deal with online shoppers and sell your products/services. This is where you need to consult an outside vendor to purchase data about a particular audience. Using the third-party data, you can promote your E-commerce business to the right people, in the right place and at the right time. It puts some additional financial pressure on your budget, but also helps you to personalise your e-business and sell products/services in maximum numbers.
Database Segmentation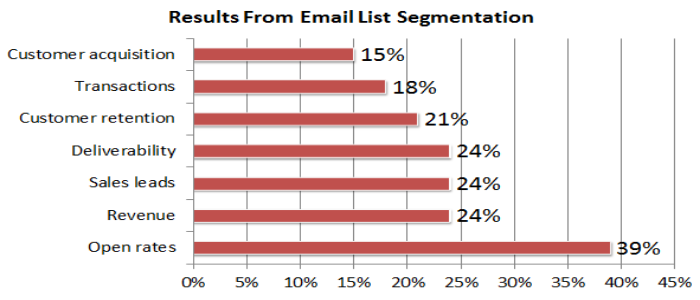 If you don't segment your email list, you will not be able to a
successful CRM campaign
. Database segmentation means you have created different groups of online shoppers based on their previous buying habits. You should send personalised newsletters to shoppers to get a positive response from them and sell your products/services to the maximum.
Let's understand with an example- if you sell beard grooming accessories and are planning to launch a new range of premium scented beard oils, you can conjure up a very highly targeted email campaign to target beard-wearing shoppers easily. This is possible if you have a nicely segmented email list. You can segment customers by the last purchase date, average order value, a targeted discount to get them back on board, past purchases, etc.
Arrange Personalized Content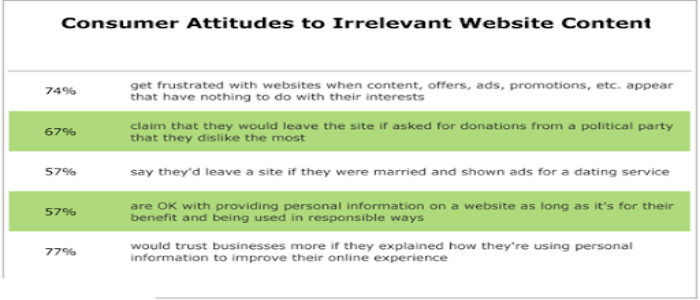 In the E-commerce business, the huge significance of unique, meaningful and actionable content cannot be denied.
Successful content marketing
can take skyrocket your E-business within a few days. So, serve personalized content to the targeted audience based on their buying behaviour, demographics, etc. You can create personalised content yourself or get it from a
professional content writing
firm.
You can deliver the personalised content to online buyers through social media channels, Emails, downloadable PDF files, and as a popup on your E-commerce website and generate sufficient business opportunities easily.
Real Time Offers With Discounts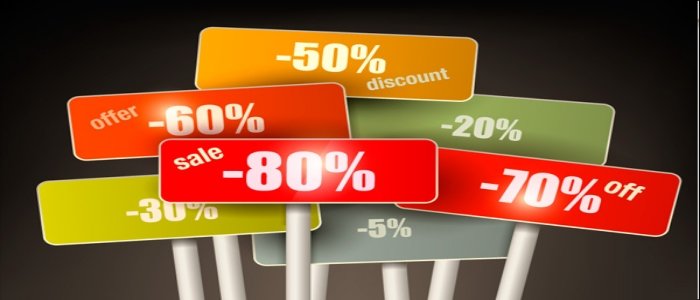 You should encourage customers to buy your products frequently by introducing the real-time offers to them with some discounts. For this, you need to reward your loyal customers with discounts and other free stuff. This will encourage potential customers to buy from you from the next time.
Use Contextual Messaging To Lure Buyers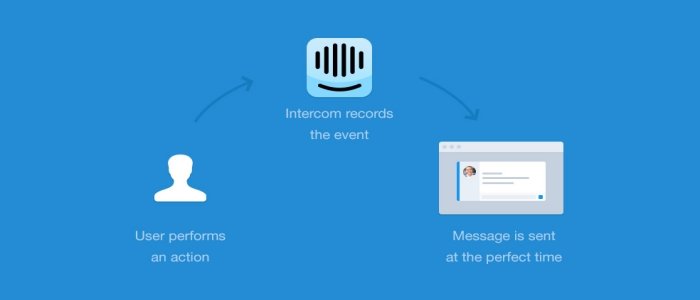 Don't be a hardcore E-commerce marketer by dumping lots of marketing messages to online buyers, clients, and customers. Prioritise the interest of the targeted customers and use
Contextual marketing
to promote your E-commerce business.
Use Cross-selling Method Get A Lead With Exit Popup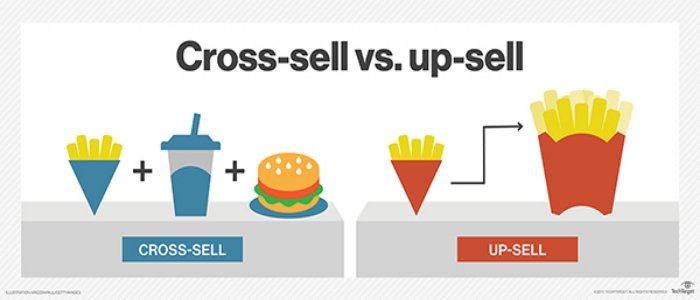 There are many E-commerce website operators who are troubled with a high rate of shopping cart abandonment. If this is a case with you, just use the cross-selling technique to create leads even in the last moment. Encourage customers to buy the related items when they purchase a product. This will help you to increase your sales up to a great extent and reduce the rate of shopping cart abandonment.
Final Words
Personalised E-commerce is increasing with each passing day. By following the above-mentioned tips, you can easily serve the personal needs of a large number of online buyers and boost the sale of E-commerce products up to a great extent.