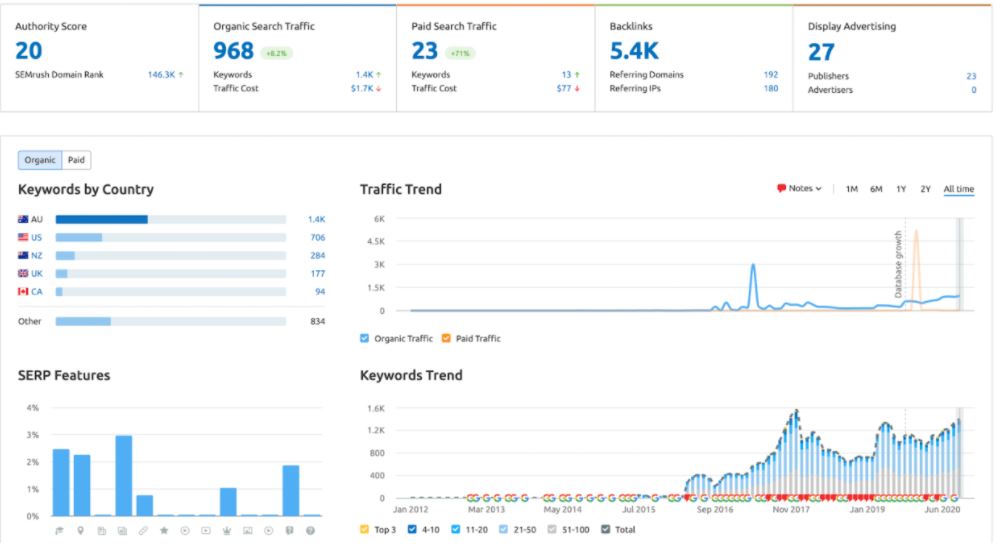 Let the numbers do the talking
As the keyword positionings grew on a monthly basis, so too did their organic traffic which has resulted in a substantial increase in new clients. Organic search grew by 8.2% on a monthly basis and the number of unique visitors grew by 101.25% over a six month period.
First page rankings for a surge in unique visitors
In the automotive and freight industry, there are a number of profitable keywords which generate a significant amount of business as these are deemed ultra competitive. Proven SEO strategies were able to boost this client's search engine rankings - resulting in top 1 rankings for award winning keywords such as 'vehicle shipping to NZ', 'international shipping companies', 'shipping companies' and 'moving to new Zealand from Australia'.
As a general rule of thumb, here were the crucial steps undertaken to transform this business from a semi-operating website to a full-fledged award winning business in the time gap of 6 months.